Holiday giving to food pantries
The holiday season is a great time to give to your local food pantry.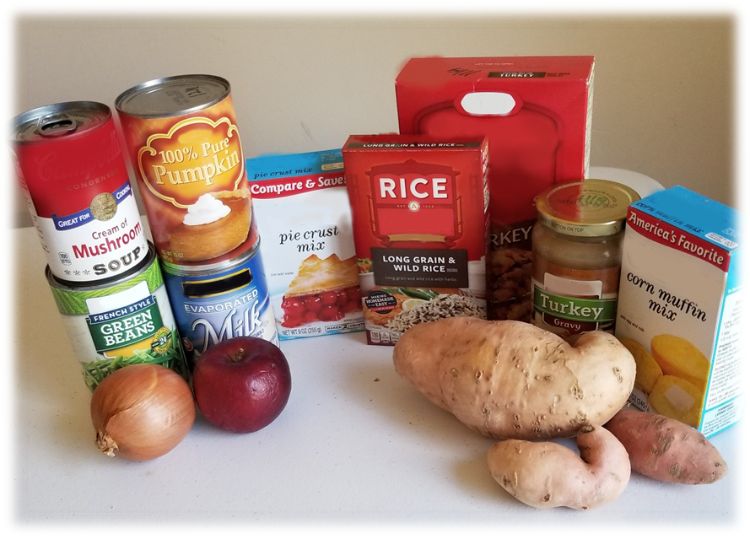 The holiday season is fast approaching. Also, it is a season of giving thanks. Why not give thanks by sharing with the local food pantry to help others in need? While shopping for holiday groceries, consider picking up an extra package of stuffing or canned fruits and vegetables to donate; this year, food banks and food pantries are in high demand and they could use some help.
Michigan State University Extension recommends donating nonperishable foods to pantries and banks. Nonperishable means food that does not need refrigeration. The shelf-stable foods should not have expired "sell-by" or "use by" dates. A sell-by date is the last date that the retailer can display the food product for sale. A use-by date is the last date a product can be used for peak quality.
Here are some ideas of what to donate to a food pantry:
Canned beans
Canned fish
Canned fruit
Canned soup
Canned stew
Canned vegetables
Pasta
Peanut butter
Rice
Some pantries could need other grocery items such as toilet paper, paper towels, laundry soap, pet foods, soap, bleach and other cleaning products. Often, food pantries provide lists of giving ideas to the community during the holiday season. A tax-deductible money donation is always welcomed. Individual food pantries may have restrictions on what other items they will accept, so it may be a good idea to contact them in advance.
When searching your home pantry for potential donations, avoid bulging, dented or rusty cans, torn packages or dry mixes that are two years beyond the "best-by" dates. If you would not serve it yourself or family, do not donate it to a food pantry. Perishable foods, or those that require refrigeration, are not acceptable donations. Meat, poultry and produce will spoil without refrigeration. Without a refrigerator or freezer, the local pantry cannot accept these foods. Homemade bread, cakes, cookies or pies are not acceptable either, as the food pantry does not know the conditions under which you made these foods. Nor can the ingredients be verified. The same is true for home-preserved foods and holiday leftovers.
While you are shopping for your holiday feasts this year, consider helping your local food pantry with some shelf-stable donations. For more information on MSU Extension's food pantry work, visit our For Food Pantries website.