Host a "Friendsgiving" celebration this year
Try something new and consider hosting your own Friendsgiving meal using locally grown food.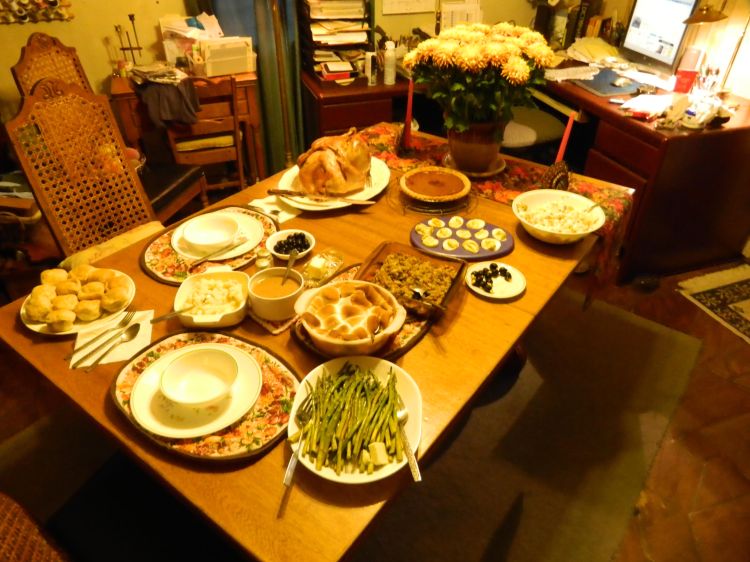 Many travel to their hometown to see family and friends during the Thanksgiving holiday. In fact, Thanksgiving Eve is considered one of the most popular bar nights of the year with profits soaring for evening establishments. Catching up with old friends and sharing stories of the past year are preludes to the long holiday weekend ahead, but it's difficult to spend quality time with one another when you're among hundreds of others trying to do the same thing.
As an alternative to the "bar scene," try hosting a "Friendsgiving" dinner. Invite friends to gather the Wednesday evening before the holiday and bring along their favorite dish or holiday treat. Ask them to bring a unique dish served as part of their own family traditions to share their cultural heritage with the group. Consider it a celebration of good food and friendship.
Connections are often established during holiday gatherings because of shared food values, and food plays an important role in celebrations around the world. Unlike other holidays such as New Year's Eve, which is celebrated across the world, Thanksgiving is uniquely American. Still, Thanksgiving is celebrated in many different ways thanks to the diversity of cultures in America. By experiencing the favorite dishes from your friend's dinner table, you can learn aspects of their family traditions and cultures that you may have not known before.
When inviting your friends to the Friendsgiving celebration, encourage them to source as much of their dish from local growers as possible. The challenge is fun and gets people thinking about local food. There is so much wonderful, locally grown food available in Michigan at this time of year. Here are a few considerations for hosting your Friendsgiving meal:
Try ordering a heritage bird from a local grower. People often tire of turkey after day two, but heritage birds tend to be smaller in size and their flavor is surprisingly different than your Butterball variety – in a good way, of course!
Try shopping at the famers market to purchase winter squash, which can be used in a variety of tasty soups and stews to appeal to everyone's palate. There are other uncommon varieties of squash you might try that may challenge your culinary abilities.
Incorporate the fall crop brassica vegetables – Brussel sprouts, cabbage, broccoli, collards and kale. These vegetables are considered by many to be tastiest in the fall because they turn sweeter after the frost.
Use Michigan cranberries and apples for an array of fall-inspired desserts.
Pick up some traditional beverages such as apple cider or eggnog from local sources. Calder's Dairy eggnog can be purchased at a number of local retail establishments, or spice things up with the help of your favorite spirits from these Detroit area distilleries.
Last year, we started this tradition to celebrate friendship and the bounty of good fall harvest and found it to be a highlight of the holiday weekend. Consider hosting your own Friendsgiving meal this year and count on a lively discussion beyond "How've you been?" by sharing good stories and sampling your friend's delicious Thanksgiving treats!