Hot field crops topics for a winters' day
The Thumb Area Virtual Pest and Crop Management Update on Feb. 2 will be the final regional meeting of the 2021 series.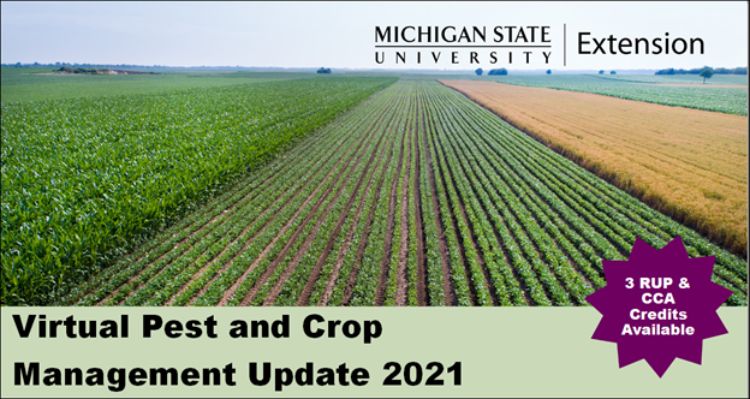 The final regional seminar of the Virtual Pest and Crop Management Update for 2021 from the Michigan State University Extension field crops team will be held on Groundhog Day, Tuesday, Feb. 2 at 9 a.m. The finale will be "held" in the Thumb of Michigan via Zoom. Each of the other regional seminars have been well attended and provided educational materials tailored to the specific region. MSU field crops specialists will provide the latest research results and recommendations for the 2021 cropping season.
The topics to be covered include:
Manure, cover crops and rotations, and nematodes with Marisol Quintanilla
Optimizing soybean planting decisions with Manni Singh
Soil fertility with Kurt Steinke
Extending alfalfa winter survival with Kim Cassida
Weeds in corn with Erin Burns
Each of the specialists will be available to answer any questions during the webinar.
Registration is required and the cost of the seminar is $15. For those that would like to receive a copy of the 2021 MSU Weed Guide for Field Crops, they will be paid for by Michigan Wheat, Michigan Corn and Michigan Soybean Promotion Committee.
The event will provide three RUP credits in the categories of 1A, Private Core and Commercial Core. Three Certified Crop Advisor CEUs will also be available for participants.
A complete agenda and registration and can be accessed at Virtual Pest and Crop Management Update for 2021.
For more information, please contact Phil Kaatz at kaatz@msu.edu or 810-338-5242, or Tina House at houset@msu.edu or 810-667-0341.