How can volunteers build community conservation capacity to address local conservation needs?
Michigan Conservation Stewards Program partners explain how graduates jumpstart conservation activities at the local level.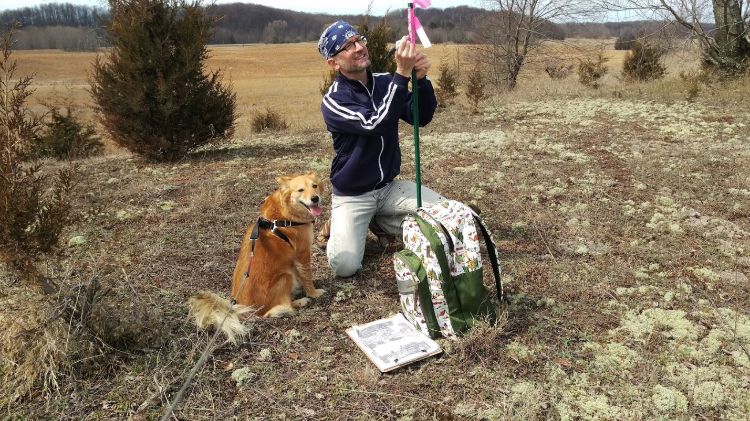 Michigan State University Extension (MSU Extension) is again registering participants for Michigan Conservation Stewards Programs (CSP) being offered in Jackson and Washtenaw counties in Winter/Spring 2018.
The Michigan Conservation Stewards Program is a volunteer training program designed for those interested in gaining experience in the principles of ecology involved in ecosystem management and sharing this knowledge with others. Participants learn about the history of conservation activities in Michigan, basic ecological principles and regionally specific natural communities. They discuss current conservation issues, decision-making involved in the management of natural resources, current threats to ecosystem health, how to contribute to citizen science efforts, and how to prepare for leadership roles in local conservation efforts.
Importantly, CSP is the collaborative effort among community-based volunteers and partners, leading conservation organizations and agencies, and educational institutions throughout Michigan. This collaboration contributes to a statewide network of dedicated, well-prepared and well organized volunteer who understand, promote, support, actively contribute to and/or lead significant conservation management activities which benefit for the greater good on both public and private land.
CSP is a great opportunity for individuals to learn about conservation and natural science in a community context and prepare for leadership roles in land stewardship by volunteering time, knowledge and skills as a Conservation Steward. Since the first Conservation Stewards programs were offered in 2006, many Conservation Steward volunteers have been involved in a diversity of volunteer service, including contributing to citizen science efforts. Read more.
Considering the complexity of environmental issues that exist in Michigan and nationally, CSP can also help conservation-oriented groups to address local conservation needs. Since the first Conservation Stewards programs were offered in 2006, over 400 volunteers have completed the program across Michigan. In 2016 alone, Oakland County Conservation Stewards logged more than 1,932 hours of volunteer service valued at $46,663. They also completed more than 500 hours of advanced training to enhance their expertise. Since 2006, Oakland County area volunteers have contributed local volunteer service valued at more than $503,353.
How have local conservation partners in Washtenaw, Oakland and Kalamazoo counties been able to tap Conservation Stewards volunteers to help tackle local conservation issues? They partner with MSU Extension to help plan, coordinate, and serve as resources for Conservation Stewards programs, so that local conservation groups share in these responsibilities. The local partners also understand local conservation needs, and can help identify the most highly qualified instructors, potential volunteer opportunities, and serve as mentors that can help guide volunteers to conservation service that matters.
Through this partnership, these conservation partners have witnessed first-hand how the program pitches a bigger tent through its community-capacity building approach to address local conservation needs. The results involve highly skilled volunteers who are ready to hit the ground running, and also volunteer with many of these local conservation partners. Here are a few stories from our Conservation partners:
Becoming a Conservation Steward involves:
The completion of classroom and field-based training, self-paced online learning modules which participants will complete on their own
40 hours volunteer service (including the completion of an in-class volunteer Capstone project related to an area of interest that begins during the course and continues after course work is completed, as well as additional community-based volunteer service related to restoring and conserving Michigan's ecosystems).
MSU Extension and its conservation partners are currently looking for individuals who are interested in becoming Conservation Stewards and actively contributing to local efforts. Individuals are encouraged to enroll in the CSPs offered in Jackson and Washtenaw counties.
Registration for the Jackson program:
https://events.anr.msu.edu/cspwinterjack18/
Register for the Washtenaw program:
https://events.anr.msu.edu/cspwinterwash18/
For complete details about the program, including additional upcoming program offerings, visit the CSP page.