How integrated pest management helps Michigan grape growers
Video highlights how MSU grape team brings pest and disease information to growers in a timely and accessible way.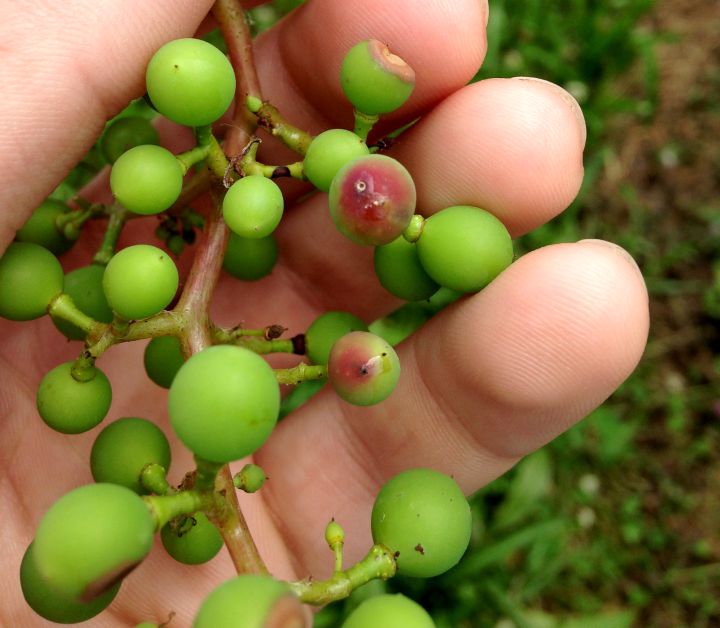 Over the past decade, Michigan State University grape team members have collaborated to bring information about pests and diseases to growers in a timely and accessible way. This has been a collaboration between campus-based researchers Rufus Isaacs, Keith Mason and Annemiek Schilder, with MSU Extension educators Brad Baughman and Duke Elsner. The group works with Joy Landis and her team in the MSU IPM Program to deliver information through the MSU Grapes website. We recently developed a short video, "Grape IPM Program," to highlight what this program has done, what we are continuing to do and how this helps the Michigan grape industry.
In this brief video, we highlight scouting information and how that has been combined with newer insecticide options to greatly reduce the economic impact of key pest insects and diseases in this industry, including grape berry moth, downy mildew and black rot. As part of these projects, we also scout vineyards through the summer and report those results through the MSU Extension website. See the most recent report (at the time this article was published) at "Southwest Michigan grape scouting report – May 3, 2017."
We will also be out at Extension meetings through summer to talk about this project and some of our pest-focused research. The grape IPM project will continue through this year with support from the Michigan Grape and Wine Industry Council.
To access "Grape IPM Program" and other wine grape research videos on a variety of topics, go to the MSU Extension Grapes Research page.
Dr. Isaacs' work is funded in part by MSU's AgBioResearch.
Did you find this article useful?
---
You Might Also Be Interested In