How to be frugal for barbecue season
cooking out on a budget.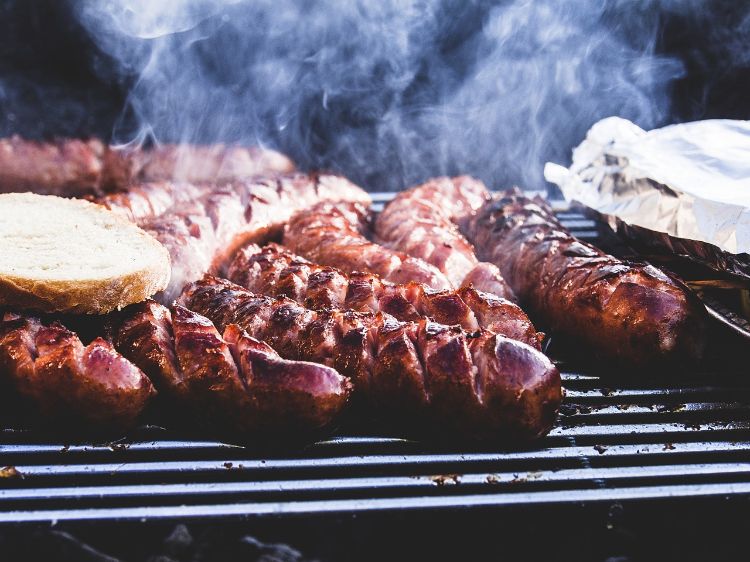 According to a 2012 poll conducted by Hearth, Patio & Barbecue Association (HPBA), 85 percent of consumers prefer cooking outdoors on a grill or smoker versus indoors on the stove. 56 percent of grill/smoker owners are cooking outdoors one to two times per week. 57 percent of consumers prefer their food tender with a majority stating it has to be juicy also. In addition, the HPBA polled noted 66 percent of consumers favor hosting or attending a backyard cookout. According to the American Farm Bureau Federation, the average cost of a backyard cookout feeding ten people will run about $55.84 or a just over $5.50 per person this can be somewhat taxing on the monthly budget. Below are some tips on how you can save money and still put on a great cookout.
Bring a Side Dish
Ask your guests to help with the side dishes. When invited, most people will ask if they can bring anything. Make a list prior to inviting guest and assign them a dish to bring.
Common Source Drinks
Instead of providing a cooler with soda, water, and alcoholic beverages, make a sangria. Be sure to have pitchers of ice water and a punch for the kids
Where's the Meat
If you plan on providing meat then chicken or hot dogs are your least expensive choice. Another alternative is to have the guest bring their own meat and you provide the sides.
Clip those Coupons
If you decide to provide for the entire cookout, make sure to look for items that are on sale and search local circulars for coupons. It's not uncommon to find great deals the week prior to the fourth of July.
Summer is a great time to get together with friends and family for backyard cookouts, but it doesn't have to break the bank. With a little planning, your outdoor feast can be great and frugal at the same time. Cookouts can be lots of fun socially, so don't forget to plan some outdoor games to go with the delicious food and drink you are serving.
Michigan State University Extension offers financial management and home ownership education classes. For more information of classes in your area, go to either http://msue.anr.msu.edu/events or www.mimoneyhealth.org.
Michigan State University Extension has HUD/MSHDA certified housing counselors on staff to assist with the difficult process of foreclosure. To find a counselor near you visit www.mimoneyhealth.org or call your county extension office. Michigan State University Extension has released a new toolkit for homeowners who are experiencing or have previously experienced foreclosure. This toolkit will equip these individuals and families with tools to help them recover their financial stability, in the case that a recovery of their home is not possible. The toolkit is available to download free at MIMoneyHealth.org.