How to give a better set of oral reasons
Overcome those jitters and deliver a great set of oral reasons in horse judging.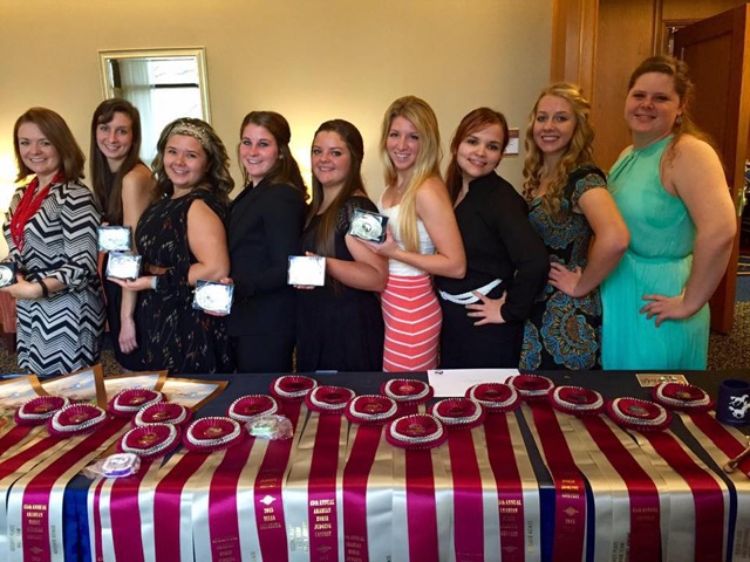 Public speaking has been declared the top fear amongst citizens across the world. Which means oral reasons are often one of the most daunting parts of horse judging. However, there are a number of ways competitors can prepare for the oral reasons portion of a judging contest and help boost their scores, which results in higher overall placings. The following are four simple ways to improve your next set of reasons.
Come up with sets of flows you can remember and use any time you judge that particular class. For example, come up with a pre-determined way to describe a horse that is ideally balanced, has very structurally correct front legs or has the best trot in a hunter pleasure class. Having these go-to flows will make preparing and remembering your reasons much easier, which will give you greater confidence in front of the judges. Another great thing about this is a reasons listener will never know how often you use those phrases, all they will know is how comfortable and confident you sound giving your reasons. Here's an example of one of my flows: "X" had a longer, shapelier neck that was cleaner through the throat latch and attached higher into the chest and withers.
Now that you've got some flows down, it's time to practice in front of the mirror and other people. Watching yourself and having others watch you will help get you comfortable with having direct and constant eye contact with someone while you are delivering a set of reasons. This also allows you to notice any weird faces you may make or any awkward and distracting nervous habits that may arise.
Take excellent notes. This may seem like a given, but by making sure your notes are filled in as much as possible, in a way that you can understand them, is crucial. Detailed notes will allow you to better remember each horse and picture that specific animal in your head as you are talking about them, especially after you have watched a large number of classes. Picturing a horse in a class while you are giving your reasons will also make it easier for you to remember what you wanted to say about them.
Use bullet points when preparing your reasons. This ties into taking excellent notes, picturing the horse and coming up with flows you like. By writing reasons will bullet points, it becomes easier to memorize your set within the short time of the contest as you can write them quickly and practice saying them more times. This is compared to completely writing out a set and only having a short time to practice saying your reasons.
While oral reasons may not be your favorite part of judging, you don't need to let it hold you back. By practicing and overcoming the fear of public speaking, you can easily improve your score in that section of the contest and enhance a valuable life skill as well.
Interested in starting a 4-H horse judging team? Check out this useful Michigan State University Extension article, "How to start a 4-H horse judging team." Also, be sure to "like" the Michigan 4-H Horse Leaders Facebook page for up-to-date information on state-level horse programs and events!
The MSU Horse Judging Team will again be organizing the Fifth Annual Hoofin' it for Horses 5K Run/Walk at the MSU Horse Teaching and Research Center. This event, which is the team's biggest fundraiser, will be April 3, 2016, and is open to the public.