How to make, bake and freeze quick breads
Quick breads take minimal effort to prepare, bake and preserve.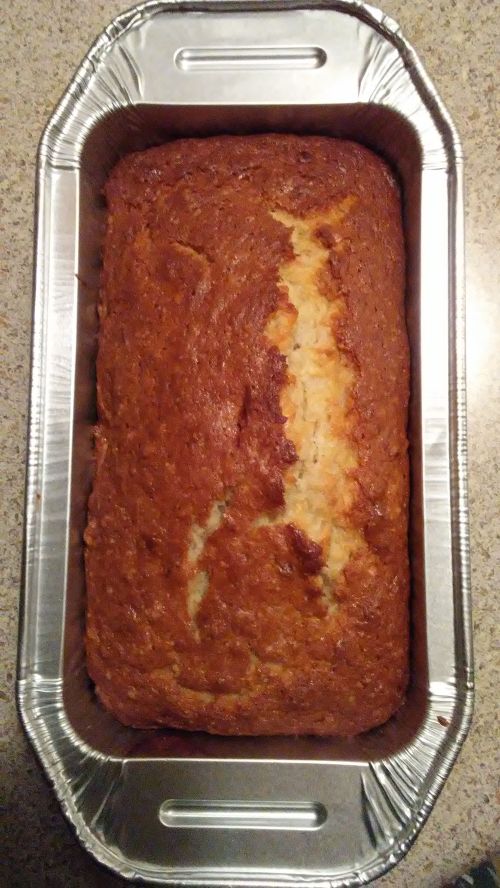 Quick breads are quick! Baking yeast bread can be nerve-wracking but quick breads are easy to prepare attractive, delicious and can be preserved for a meal later when you need a quick bread.
The most common ingredients for quick breads are a fat such as shortening, butter, margarine or oil, sugar, eggs, flour, a liquid and baking powder or baking soda. Fruits, vegetables, milk, juices, herbs, spices and extracts can be added to make a wide array of flavorful quick breads.
Mixing the ingredients correctly is a very important part of having a beautiful loaf of bread. Michigan State University Extension suggests the following five steps for mixing up a quick bread:
Thoroughly mix all of the dry ingredients together.
In a different bowl, mix the fat and sugar, stir in the eggs and any remaining ingredients.
Pour the wet ingredients into the dry ingredients.
Gently stir until all ingredients are mixed but do not overmix.
Grease or spray only the bottom of the pan, using the size of pan that the recipe calls for. If you want to take the bread out of the pan, put wax paper in the bottom of the pan in place of the grease or spray. After baking, allow the bread to cool and then run a knife around the inside of the pan and it will come out beautifully. Peel off the wax paper.
If the bread does not rise then it was probably undermixed. If it has large holes or tunnels in the bread it was undoubtedly over mixed. It doesn't take long to learn how much, or really how little, stirring is needed to mix the ingredients for a beautiful loaf of bread.
There are three ways to check for doneness of quick bread:
A toothpick inserted in the center of the loaf should come out clean.
It will spring back when touched.
Quick bread usually has a crack down the center and when that crack looks dry and not sticky, it is done.
Once the bread is completely cool it is ready to be eaten, given as a gift or frozen. To freeze a quick bread, wrap it in plastic wrap and then in aluminum foil or a freezer bag. If you choose to use a freezer bag, make sure that you get out as much air as possible. Date the package and for best quality use it within six months. To thaw the bread loosen the wrapping on the frozen bread, but keep it covered, and thaw it at room temperature or in the refrigerator.
Never can quick breads even though you may think they would be a nice idea for a gift or for your own use later. Research has proven that this is unsafe and has the potential for causing botulism poisoning which can kill or cause serious health problems from eating such bread.