How well do you manage nitrogen in your soil?
Expert Pete Scharf talks about the importance of nitrogen in preparation for MSU Agriculture Innovation Day.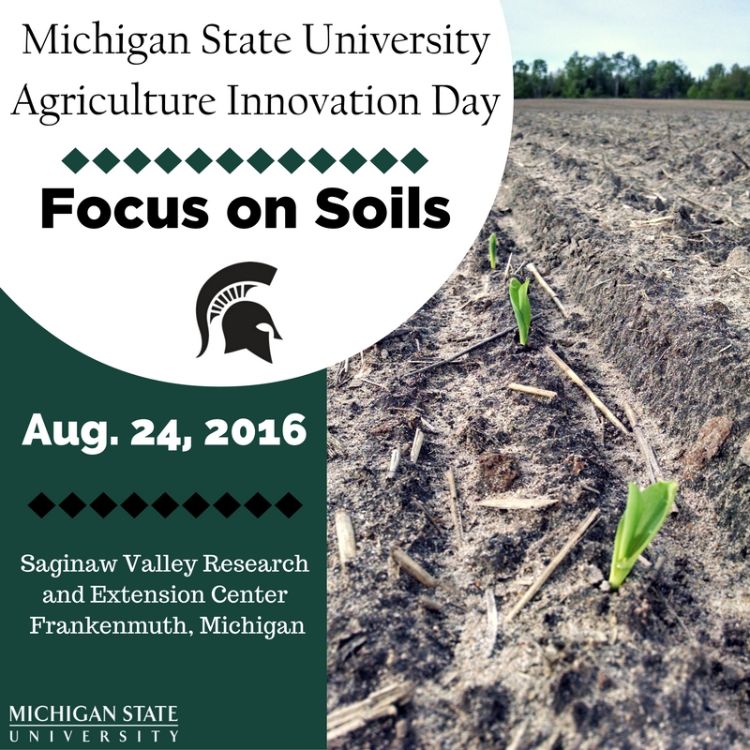 At MSU Agriculture Innovation Day: Focus on Soils in Frankenmuth, MI, Aug. 24, expert Peter Scharf will share with farmers his secrets and techniques to double corn yields by making more informed decisions about nitrogen usage.
Peter Scharf is a professor at the University of Missouri Division of Plant Sciences and an Extension nutrient management specialist. His program covers all aspects of nutrient management for agronomic crops with a special focus on nitrogen management. He has conducted more than 400 research projects and demonstrations on working farms.
"The corn better have nitrogen in June and July, and it doesn't care how it got there" was Scharf's reply when he was asked what advice he would give to a friend who produces corn.
At MSU Agriculture Innovation Day, Scharf intends to avoid the redundancy of discussing nitrogen benefits and spend his time discussing technology and soil variability.
"A lot of variation can occur annually from farm to farm and from location to location in a field," Scharf said. He will lead a discussion about that variability and how technology can help manage it.
Scharf said that everyone can do better in using nitrogen by having an understanding of variability and how to manage it, by using technology to understand the loss of nitrogen and how to manage it, by having farmers aware of their options that will ensure that the surface area around the crop is protected from excessive nitrogen lost. In his session, Scharf will also cover the proper ways to use nitrogen, best practices when making decisions during the nitrogen application process and the technological resources available to farmers.
Scharf said he wants attendees to leave the educational field day presentation with knowledge of the tools that are available and that continue to be developed to assist farmers with their nitrogen fertilizer management. It is important to not only have knowledge of how to properly use the technology but to be able to utilize it as a tool for working toward better management practices, he summed up.
MSU Agriculture Innovation Day aims to bring leading soil experts and farmers together to create sustainable, healthy soil. This educational field day will cover topics ranging from soil quality to compaction and tile technology.
MSU Agriculture Innovation Day takes place from 8 a.m. to 4 p.m. Aug. 24 at the Saginaw Valley Research and ExtensionCenter in Frankenmuth, Michigan. The event is free, and MSU president Lou Anna K. Simon will speak to attendees over a free lunch. For more information on MSU Agriculture Innovation Day: Focus on Soils, visit www.msue.msu.edu/msuaginnovationday or contact Ron Bates at batesr@msu.edu.