Huron-Michigan Predator Diet Study gears up for summer
Student researchers at MSU are busy analyzing the contents of fish stomachs collected by Great Lakes anglers.
June 1, 2018 - Author: Katelyn Brolick, and Daniel O'Keefe, Michigan Sea Grant, Michigan State University Extension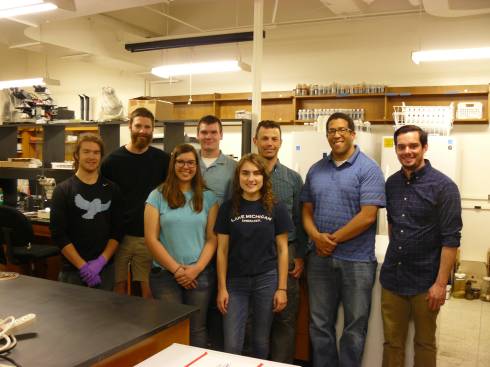 Not an easy task
Angler groups contribute
Study results will help inform future decisions
Michigan Sea Grant helps to foster economic growth and protect Michigan's coastal, Great Lakes resources through education, research and outreach. A collaborative effort of the University of Michigan and Michigan State University and its MSU Extension, Michigan Sea Grant is part of the NOAA-National Sea Grant network of 33 university-based programs.
---