I'm ready for kindergarten!
Take time this summer to prepare your child for kindergarten.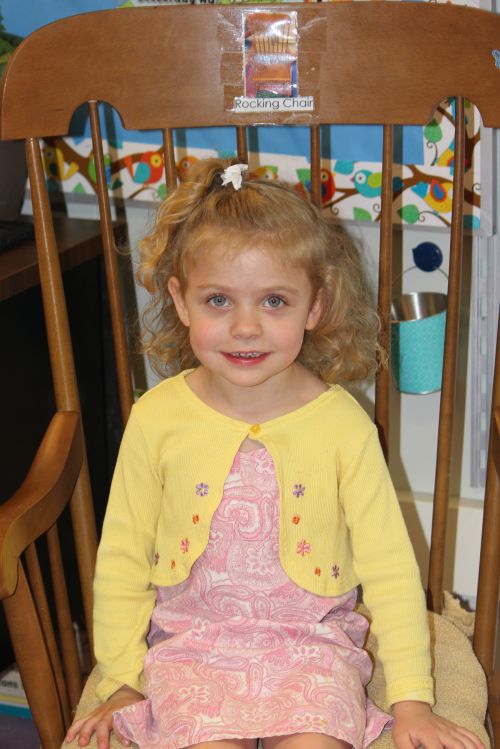 The first day of the school year for tens of thousands of Michigan children will arrive around Labor Day, and standing among them will be many children brand new to school. The incoming kindergarteners, with their brand new school clothes and shiny shoes, will be beginning their school career. The start of kindergarten is an exciting event for most children and an anxiety-producing one for most parents. Parents wonder if their children are ready, old enough, mature enough and capable of being away for so long every day. Michigan State University Extension recommends the following steps parents can take this summer to help support their new kindergarteners in being ready for school this fall!
Encourage independence
It is important kindergartners are able to dress themselves, put on their own coat and shoes and independently use the toilet, among other things. If your child still needs help with these skills, now is the time to start working with them. At 5 years old, typically developing children are able to dress themselves, use the toilet independently, follow established rules and routines, independently follow simple routines like brushing teeth, washing hands, etc., and follow two-step directions, such as hang up your backpack and come sit down. Work with your child this summer to be prepared to be independent at school this fall. Kindergarten teachers typically have many children and little or no help from other adults.
Visit the school
What is familiar is less scary. Take time this summer to visit your child's school. Although it is likely closed, you can ride bikes in the parking lot, play on the playground and make the school a more familiar place. Many schools have a kindergarten orientation in the weeks before school starts. These are usually a time for your child to meet their teacher, find their coat hook, desk and cubby, tour the lunchroom, etc. Make sure to save this time on your calendar to attend with your child. Going to school, finding friends from the neighborhood or preschool in their classroom and meeting their teacher can instill much confidence in new kindergartners and help them be excited for the first day.
Read books
There are many great books about kindergarten. Reading books is another great way to make school more familiar, less scary and address potential fears and concerns. Some suggested titles include:
"Miss Bindergarten Gets Ready for Kindergarten" by Joseph Slate
"The Night Before Kindergarten" by Natasha Wing
"Kindergarten Rocks" by Katie Davis
"Welcome to Kindergarten" by Anne F. Rockwell
"The Kissing Hand" by Audrey Penn
Make friends
When class assignments come out, typically in the weeks before school starts, take time to help your child find a familiar face in their class. Maybe it's a child from their neighborhood, preschool or gymnastics class, but knowing they already know someone in class will help them feel more comfortable. Arrange for a playdate, maybe even on the school playground. If they don't know anyone in their class, try to find an ally in school, an older neighborhood child who will keep an eye out for them or another kindergartner in a different class who they can play with at recess. Knowing familiar faces on the bus or in the lunch room makes that big crowd seem a little less scary.
Get ready together
Many schools send out suggested supply lists. Take time with your child to go shopping and pick out their supplies. In most kindergarten rooms, these are communal supplies and donated to the class rather than kept in individual pencil boxes, so prepare your child if that's the case. Let them pick out a special backpack and lunch box, new school shoes and the other things that help them feel ready. Be sure they feel comfortable and confident about things like what bus to ride home or who is picking them up. You can even tuck a family picture into their backpack to remind them you'll be there at the end of the day.
With a little effort and preparation, you and your kindergartner can feel confident and ready for the first day of school. Take time to start preparing today so everyone feels comfortable and confident this fall.