Improving farm health workshops offered in Calhoun County
Improving Farm Health Workshop will be offered Feb. 28, 2019, in Albion and March 1 in Battle Creek.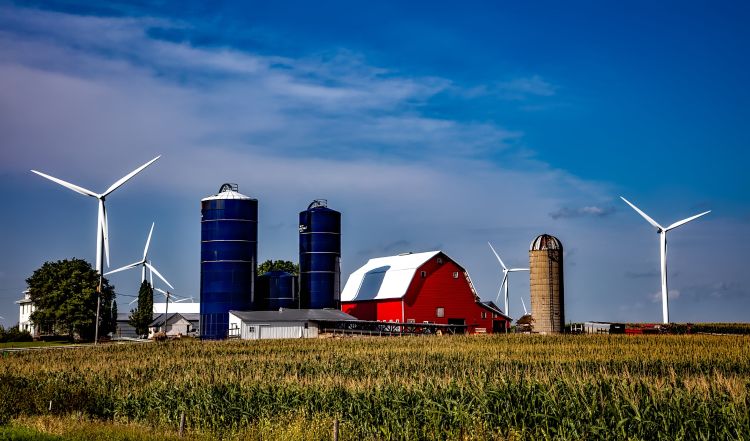 Low commodity prices and higher input costs have farmers searching for answers on how to weather these lean times and end up with a healthy farm business in the long term. Many producers feel they have exhausted all their options to cut costs without mining their resources or hurting yield. Market volatility in the wake of trade uncertainty has left even seasoned farmers second-guessing their marketing strategy. Are there still options for addressing these challenges? What job opportunities will there be in agriculture in the next five years?
Michigan State University Extension and MSU's Institute for Agricultural Technology team up to address these issues and answer your questions. A meeting, "Improving Farm Health Workshop," will be offered at two locations in Calhoun County: Feb. 28 at Kellogg Community College's Eastern Academic Center, 14055 26 Mile Rd, Albion, MI 49224, and March 1 at KCC's main campus, 450 North Ave, Battle Creek, MI 49017. Both meetings begin with registration at 8:30 a.m. and will end by 2:30 p.m.
A variety of issues will be addressed that can improve production—and possibly the bottom line—in 2019. Topics include:
Manure: An aMAIZEing Fertilizer Alternative by Erica Rogers and Sarah Fronczak, MSU Extension environmental management educators
Field Crops Management Update by Bruce MacKellar, Eric Anderson and Lyndon Kelley, MSU Extension field crop educators
Commodity Marketing Strategies by a representative of The Anderson's Trade Group
Farm Labor – Factors for Decision-making by Stan Moore and Jon LaPorte, MSU Extension business and ag labor management educators
The Present and Future of Agricultural Technology by Kaite Fraser, IAT coordinator at Battle Creek, and several of her students
Utilizing Precision Tools to Make a Better Decision by Jake Isley, Climate Business Manager, Climate FieldView
Farm Succession – Considerations for Passing on a Healthy Farm Operation by Roger Betz, MSU Extension farm management educator
Special thanks to The Anderson's Trade Group for their sponsorship to partially offset the cost of the meeting. To register, visit the Improving Farm Health Workshop registration page or call the Calhoun County MSU Extension office at 269-781-0784. The cost is $10 per person and includes lunch.
One MDARD pesticide recertification (RUP) credit and five Certified Crop Advisor credits will be available.
Persons with disabilities may request accommodations by calling the St. Joseph County MSU Extension Office at 269-467-5511 by Feb. 22. Requests received after this date will be met when possible. Contact Eric Anderson at 269-467-5510 or eander32@msu.edu for more information.