In the Weeds podcast gives tips for keeping fertilizer costs low
This series includes nutrient management recommendations for when fertilizer costs are high, after incorporating soil health practices and to minimize loss to the environment.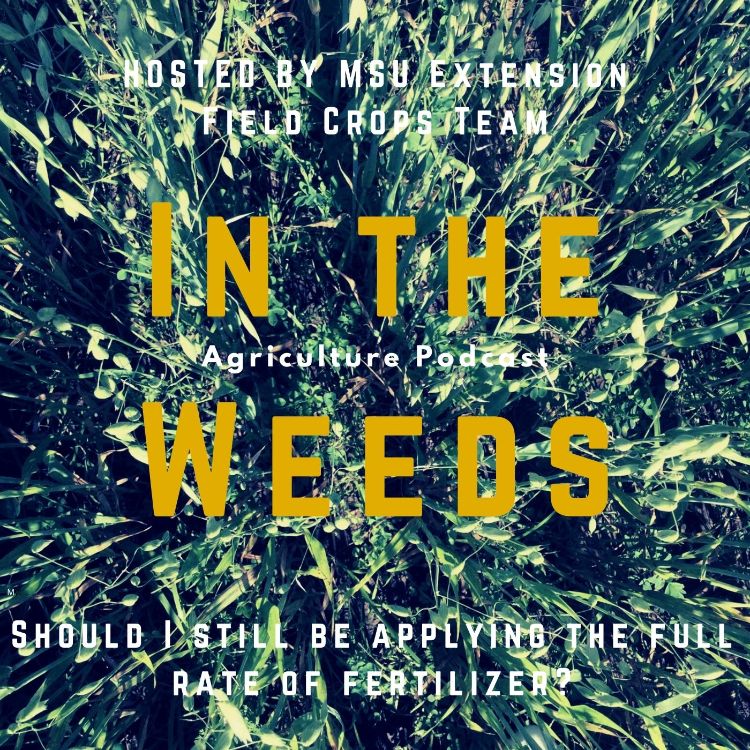 Listen to the Michigan Field Crops podcast channel for a new "In the Weeds" series exploring financial decisions facing farmers. You will hear from agribusinesses and researchers about their recommendations for financial management. The first episode is posted, so go get listening!
Series 8 Episode 1: Should I Still Be Applying the Full Rate of Fertilizer?
Michigan State University Extension field crops educators Monica Jean and Paul Gross sit down with Blake Vince, fifth generation farmer and Canadian Nuffield Scholar, to discuss adjusting practices like weed control and nutrient management after implementing soil health practices.
The podcast is available on Spotify and iTunes and is embedded on the Field Crops Team website. New podcasts are posted every week for this series. To receive notification of podcast posts, please subscribe to our channel: Michigan Field Crops.