Interested in reducing yield losses caused by soybean cyst nematodes?
Join the Field Crop Virtual Breakfast on Sept. 16 to hear the latest MSU recommendations for managing soybean cyst nematodes.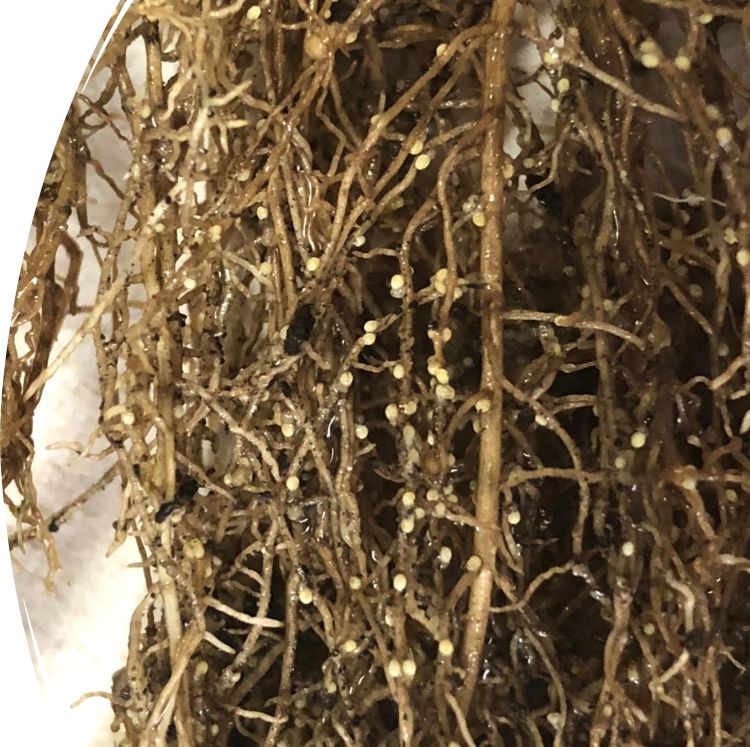 Join us for the Michigan State University Extension Field Crops Virtual Breakfast at 7 a.m. on Thursday, Sept. 16, 2021, when MSU nematologist Marisol Quintanilla will present her latest recommendations for managing soybean cyst nematodes. This session is especially important because soybean cyst nematodes are the most damaging soybean pest in the world and there are no sufficiently effective pesticide options for managing them. Quintanilla will cover the following topics during her presentation:
Preventing soybean cyst nematode infestations
Crop rotation
Effective and sustainable use of soybean cyst nematode-resistant varieties
Livestock and poultry manure effects on cyst nematode
Possible role of cyst nematode trap crops
Seed treatment effects on cyst nematode
Quintanilla will also be available to answer questions from participants. MSU agricultural climatologist Jeff Andresen will provide the weekly weather update following Quintanilla's presentation.
Sign up for the free Field Crops Virtual Breakfast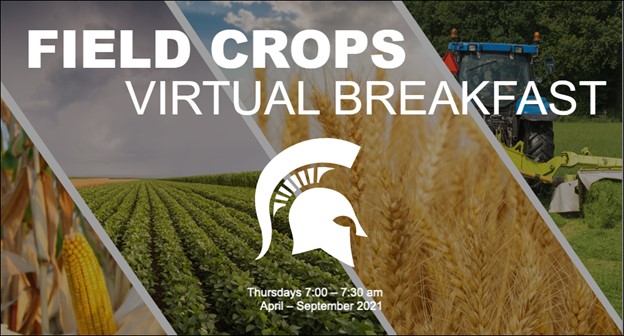 The Michigan State University Extension Field Crops Virtual Breakfast Series are held every week during the growing season via Zoom video or phone conference. These virtual meetings will take place every Thursday morning from 7-7:30 a.m. April 1 through Sept. 23, 2021. There will be a 30-minute Q&A session following the presentations.
Participating is easy and free! You can join the live meeting via Zoom using a computer, tablet, mobile device or regular phone line. If you are new to Zoom, simply download the Zoom app and you will be ready to join online every week to see visuals shared by presenters. A call-in by phone option is also available but note that you will only hear the audio portion.
Restricted use pesticide (RUP) credits and Certified Crop Advisor (CCA) CEUs are now available for attendees who attend the live meeting.
Participants must sign up to receive an email notification with instructions for joining the Virtual Breakfast. You only need to do this once and you will receive the Zoom link and call-in phone number, as well as weekly reminders every Wednesday. Participants receiving emails can opt in or out at any time.
Sign up for the free Field Crops Virtual Breakfast
If you cannot participate in the live session at 7 a.m., you can view the recorded version at any time. However, only the live session will be eligible for RUP and CCA credits. Recordings will be closed-captioned and available at the Field Crops Virtual Breakfast webpage and the MSU Extension Field Crops Team social media platforms: Facebook, Spotify, YouTube, Apple Podcasts and Twitter.
If you are unable to sign up online, call the Lapeer County MSU Extension office at 810-667-0341.