International conversation strengthens partnership with Belize 4-H to support holiday project
Michigan 4-H virtually connects with Belize 4-H during a pandemic and offers support for the Belize community.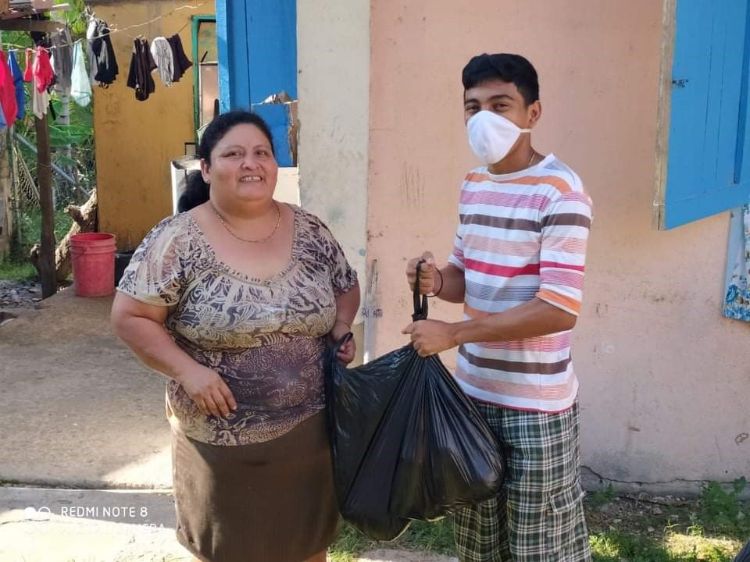 Michigan 4-H International Exchange Programs is connecting with international friends around the global to learn more about each countries culture and how they are doing during the COVID-19 pandemic. Garfield Murillo, president of 4-H Association and chairman of Benque Viejo 4-H club as well as president of the Watershed Conservation Alliance, shares with us about Belizean culture and the needs of 4-H families during this time.
Michigan and Belize 4-H programs have a long partnership dating back to 1960s when Michigan assisted Belize in starting a 4-H program in their country. As part of that long relationship, both organizations have participated in an exchange program. Murillo traveled to Michigan in 2018 with youth from his 4-H club for an international exchange experience. This relationship led to connecting with our 4-H partner in Belize.
Through the international conversation, Murillo explains that Belize is a subtropical land located in Central America bordering Mexico and Guatemala. He shares that Belizeans are very humble and outgoing people. They speak English and Creole. For example, for "Good morning" they would say "Manin." Murillo suggests when taking a vacation in Belize, you could cover the entire country in one to two weeks. He suggests trying scuba diving in the Cayes, jungle trails, waterfalls and river tours. Plus, explore the over 200 hundred islands called Cayes.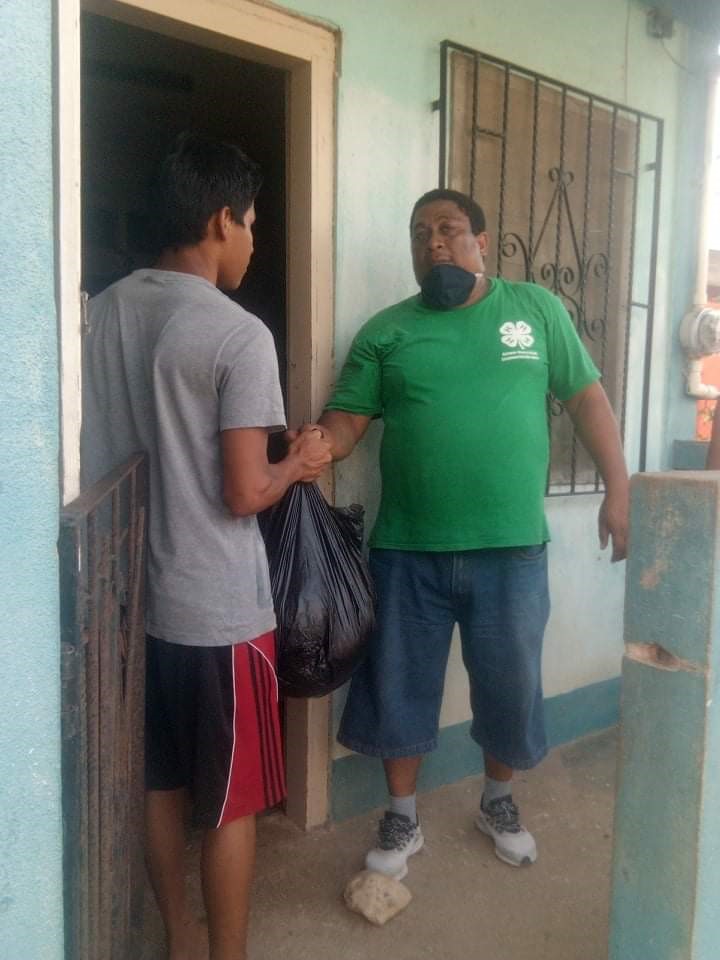 Some of the youth participating in the webinar asked great questions:
Do you have pizza in Belize?
What kind of animals do you have in Belize?
Do you go to school for free?
What could you buy for $100 in Belize?
What sports are popular?
Do you have mosquitos?
Murillo shared about the Belizean flag, which is red on top and bottom with blue in the middle with a coat of arms, two political party systems that were inherited from the British colonial master. Two men in coat of arms represent the struggles of Belizean through the slave trade, one of which is African decent and one Mayan. In Latin, it says, "Sub Umbra Floreo," meaning under the tree we flourish. The Belizean flag is the only flag in the world that features people as part of their flag.
Lastly, Murillo expressed how COVID-19 has impacted the Belizean community. The government has been providing food package for assistance $300 per month. Fifty-four percent of the population lives within the poverty line. A vast majority of people are in need of basic necessities like flour, sugar, beans, rice, etc. It became very stressful for the people. They lost their jobs and are looking at mental health and spirit as well.
Neighboring countries have a high number of contaminations from Mexico and Guatemala. The Benque Viejo 4-H Club is helping to provide food for families who need food, as well as working on a reforestation project. The 4-H club is asking for monetary assistance and the youth could distribute food to communities in need and plant trees.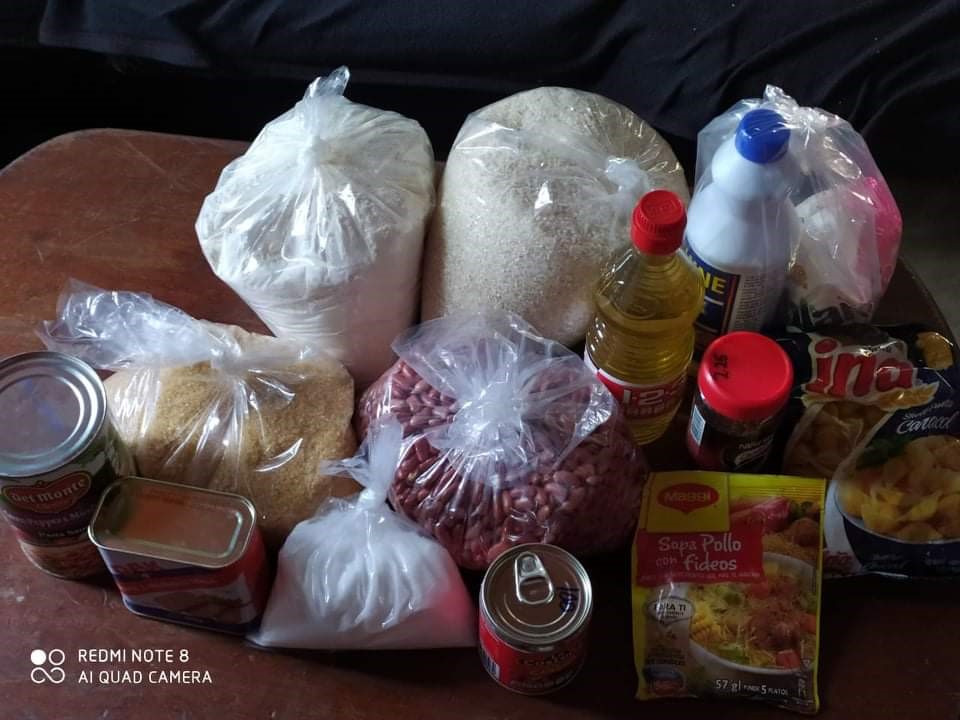 "This year, as part of our annual Christmas activity and adhering to the COVID-19 protocols of social distancing, we here at Benque Viejo 4-H are seeking support and assistance for us to celebrate this season with a two-day event commencing on Friday, Dec. 18, 2020, from 8 a.m. to 12 p.m. with a reforestation project to plant 250 hardwood trees (Mahogany, Cedar, Ziricote) and install metal signs along the Mopan River banks," said Murillo. "Our day two activity on Saturday, Dec. 19, at 10 a.m., instead of celebrating our annual Christmas party together we are planning to distribute 200 Christmas dinner packages to our elderly citizens and a short award ceremony to be followed thereafter at 3 p.m. to our 4-H participants for their dedication and accomplishments during this challenging year. Our estimated cost to carry out these activities will be costing us $4,900."
Through each interaction builds stronger ties and openness to support each other during times of need. If you are interested in donating to the Benque Viejo 4-H Club, contact Murillo at garymurillo78@gmail.com
4-H grows successful youth through positive developmental relationships. If you would like to learn more, visit the Michigan 4-H website. To learn more about youth development programs, contact D'Ann Rohrer at drohrer@msu.edu or 231-845-3361, or our civic engagement leadership team at MSUE.DL.4HLeadership@msu.edu.
To learn about the positive impact of Michigan 4-H youth leadership, citizenship and service and global and cultural education programs, read our Impact Report: "Developing Civically Engaged Leaders." Additional impact reports, highlighting even more ways MSU Extension and Michigan 4-H have positively impacted individuals and communities can be downloaded from the MSU Extension website.
Find other global educational opportunities on the MSU Extension Global and Cultural Education website. For more information about 4-H learning opportunities and other 4-H programs, contact your local MSU Extension county office.