Internships provide many benefits
Michigan State University Extension intern explores careers while building skills.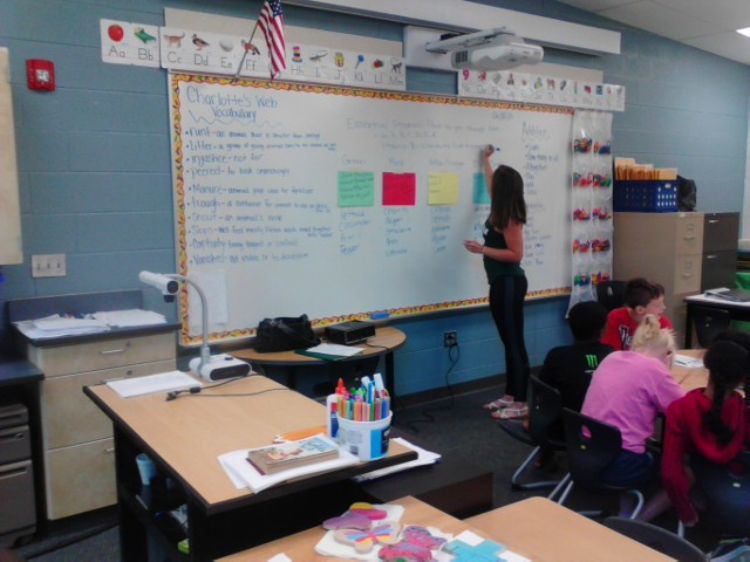 I am supervising a student intern this summer from Michigan State University. Kelsey Sites, a dietetics student, is working with staff and clientele through the Michigan State University Extension Berrien, Branch, Cass, St. Joseph and Van Buren county offices. Her 12-week experience started in May and will finish in August.
According to MSU Career Services Network, "Quality internships focus on the critical skills new professionals need to be competitive in the workplace such as risk-taking, leadership, cooperation, critical thinking and problem solving. Exactly what employers value most." MSU Career Services Network has a variety of internship information available, including "Before You Begin," "What is an Internship?" "Finding an Internship" and "Getting the Most Out of Your Internship."
Sites' internship with MSU Extension is a paid position and also includes mileage reimbursement since our intern travels throughout five southwest Michigan counties. MSU Extension interns create objectives for what they want to learn and write and submit weekly reports. Our interns are evaluated mid-way and at the conclusion of the internship. To make the most of their experience, interns identify objectives related to the following categories:
Specific job competencies
Broadening horizons
Interpersonal skills
Learning about MSU Extension
Career exploration
Research and writing skills
Other objectives based on intern's interests
According to Sites, who is just half-way through her summer internship, she has already learned:
About MSU Extension, the breadth of our programming and how to work with different groups of staff in five county offices.
Basic protocol for working in an office environment.
Appropriate dress in the workplace.
Job shadowing as a type of career exploration.
Opportunities to collaborate and work with the community for lifelong learning.
How to create lesson plans.
How to facilitate and teach educational lessons to a variety of youth audiences.
How to provide a 4-H camp experience.
About her local County Board of Commissioners and attended a public board meeting.
How MSU Extension provides inclusive programming through 4-H Youth Development.
How to practice time management, flexibility and multitasking skills.
Career and job opportunities in and around Extension.
Interview and resume building skills.
"MSU Extension is keeping me busy with interesting projects and teaching opportunities," said Sites. "I am looking forward to experiencing even more during the final half of this on the job learning experience."
MSU Career Services Network and Michigan 4-H Youth Development have a variety of resources available to assist you in exploring careers, jobs and preparing for the job market.