Introducing youth to engineering: Launching
Introduce youth to engineering with a fun launching activity.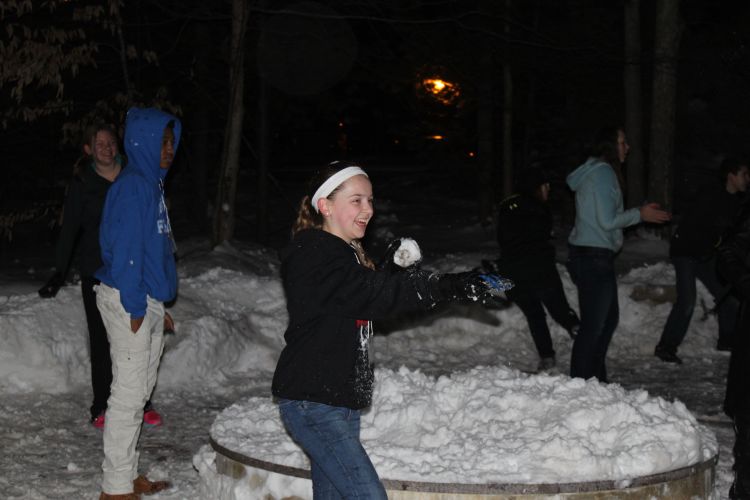 Introduce youth to engineering with a fun launching activity from the Michigan State University Extension Inquiring Minds Want to Know: Science for Young Minds program. This program was developed through a collaborative effort of the early childhood education and science literacy teams and is designed for caregivers, daycare providers, teachers, 4-H leaders and others that work with young children in pre-school through third grade. Filled with fun modules and activities, the program provides unique ways to help young children experience the excitement of science exploration.
The launcher activity was adapted from the engineering challenges section of the Family Engineering: An Activity and Event Planning Guide. This simple hands-on activity encourages curious children who are excited to explore and engage in new things.
In the activity, children explore how launchers, machines that propel an object, work – by storing potential energy and releasing it as kinetic energy when an object is propelled. It is fun to share with children picture or video examples to help them understand: baseballs being pitched, footballs being tossed, slingshots, diving boards, catapulted pumpkins or even a space shuttle being launched. You can even explore with them how many wintertime activities – such as snowball fights – involve launching. After exploring and sharing, challenge children to make their own launcher or catapult. Use simple materials like rubber bands, craft sticks, tape and plastic spoons and see which design will launch a cotton ball the farthest.
Science activities such as these provide children with life skills lessons in problem solving, critical thinking and decision making. In addition, the hands-on experiential learning is fun and educational as children also develop science, technology, engineering, mathematics and creative skills.
If you would like to learn more about the Inquiring Minds Want to Know: Science for Young Minds programs, contact MSU Extension to schedule a training. If you're interested in opportunities for older youth, MSU Extension 4-H science and technology youth development programming offers many educational opportunities that can be combined in relation to engineering. For more information about 4-H learning opportunities and other 4-H programs, contact your county MSU Extension office.