Investing in Iron County Youth with 4-H and MSU 2018-19
4-H'ers are four times more likely to make contributions to their communities, two times more likely to be civically active, and two times more likely to make healthier choices.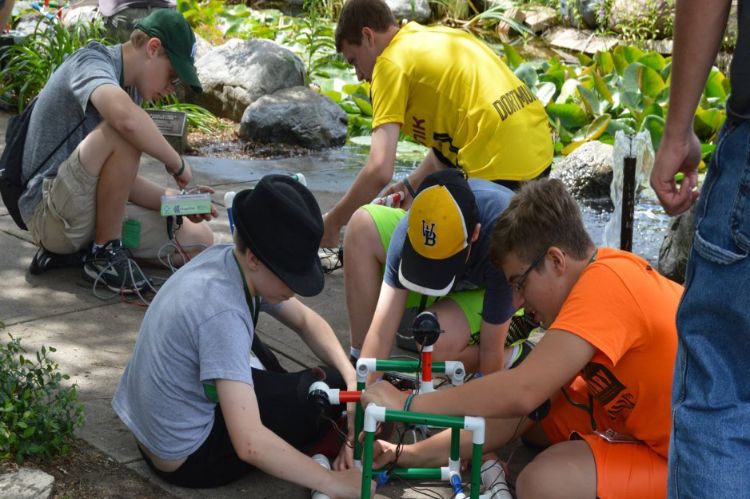 In Iron County 4-H, we believe in the power of young people. By providing opportunities to learn and lead, 4-H helps youth become informed and engaged community members. While exploring new topics and activities in an experiential way, youth build the skills they need for life. The management of the Community Garden has now been turned over to Chandra Ziegler, kindergarten teacher at Forest Park School. The teachers at Forest Park will use the garden space by extending their classroom walls outdoors. The children will experience the development of seeds into plants into edible vegetables. The garden is still available for 4-H and community use but all contact will be through Chandra. Also, the Contemporary Center will be holding a gardening class for children in June taught by Rebecca Krans, MSU Extension Consumer Horticulture Educator. Rebecca's class will be using garden space for her students.
The Community Garden received a $5000.00 + donation from the 100 + Women Who Care – Iron County. Community Garden leader, Chandra Ziegler, was chosen to speak before this group telling them the purpose of the garden and the need for funding. Fortunately, all the women present agreed with Chandra and decided to support the efforts of the Green Thumb Community Garden. This donation will help provide the necessary supplies needed for the garden. Everyone in Iron County is invited to plant vegetables or flowers in a garden bed—young or old. The children from Forest Park are learning about plants in their classrooms and then have an opportunity to plant their seeds or plants in the garden beds. This is a wonderful activity for them by expanding their classroom experience into the real world. If anyone is interested in using a 4 X 8 garden plot, please contact Deb Divoky, who will share the information with Chandra.
Aspirus Iron River Hospital and Clinics will partner with the Iron County Farmers Market for the summer season. Aspirus will sponsor the markets in Crystal Falls and Iron River. As an advocate for health and wellness, Aspirus recognizes the importance of eating health, locally grown food, as well as supporting Iron County farmers. The Farmers Market in Crystal Falls will be at the Community Garden.