Join us for the 2017 Thumb Ag Day on Dec. 13
Make plans to attend this premier agricultural education and trade show in Michigan's Thumb.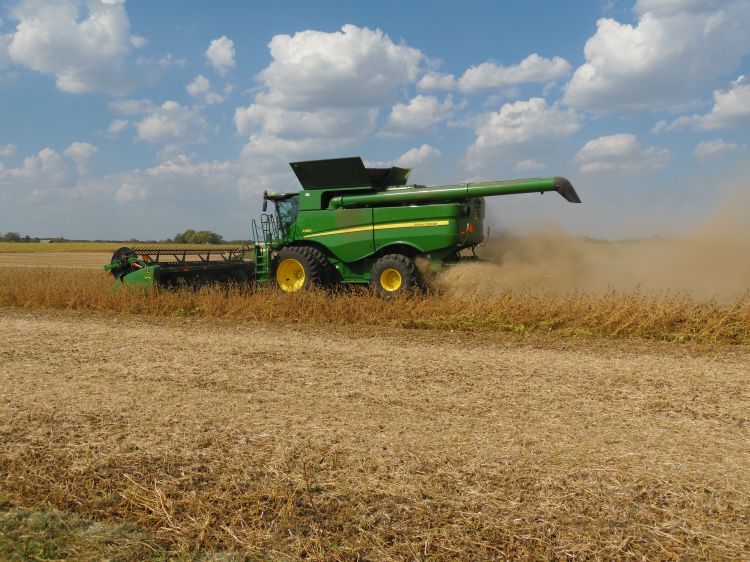 The 45th annual Thumb Ag Day will take place Wednesday, Dec. 13, 2018, at the Ubly Heights Country Club, 2409 E. Atwater Road Ubly, MI 48475. Hosted by Michigan State University Extension, Thumb Ag Day is an opportunity for area farmers to visit with local agri-business representatives, as well as take part in morning and afternoon educational sessions. There will be 82 trade show booths this year, which is a sell-out.
Doors open at 8:30 a.m. and education sessions begin at 9:15 p.m. The morning sessions focus on farm management. Dennis Stein, MSU Extension farm management educator emeritus, will begin the morning session with his presentation, "Making production costs fit today's markets." Of course, commodity prices across agriculture have been depressed the past couple years, and Stein will help participants think about how they can decrease production costs while still maintaining a competitive edge.
At 10 a.m., Jim Hilker, MSU Extension's commodity outlook specialist, will give his 2017-18 outlook on corn, soybean and wheat markets. Hilker and his presentations are perennial favorites at Thumb Ag Day.
New to the 2017 edition of Thumb Ag Day is Ehsan Ghane, assistant professor at MSU's Department of Biosystems Engineering with a specialty in field drainage systems. At 10:45 a.m., Ghane will give his talk, "Ways to combat nutrient transport from agricultural fields to downstream water bodies."
An optional lunch buffet is available from 11:30 a.m. until 1 p.m. Tickets for lunch are available at the door for $10.
The afternoon educational sessions begin at 12:45 p.m., brought to you by area MSU Extension field crops educators. Included are results of this year's field trials and a compilation of past year's field trials, including an update on glyphosate-resistant marestail. Other topics include:
Corn trials: Hybrid trends, nitrogen rate studies, phosphorus rate trial and population trends.
Soybean trials: Yield trends and population trends.
Cover crop trial: Can you reduce soybean cyst nematodes with cover crops?
Wheat trials: Review of 2017 season and field trial results.
Compost trial: Results from the five-year yard waste compost trial for corn and soybeans.
Stress on the farm: Learn to recognize the stressors associated with farming.
Exhibits close at 3:30 p.m. We hope to see you at the 2017 Thumb Ag Day!