Join us Sept. 5: Opportunity for vineyard and winery managers
Program and winery tour will feature internationally Keren Bindon, renowned leader in phenolics and color compounds.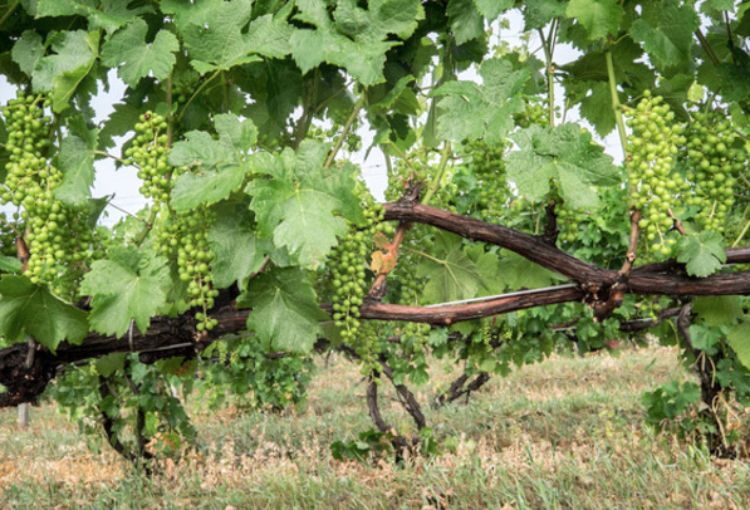 Michigan State University is hosting an event for vineyard and winery managers on Tuesday, Sept. 5, 2017, at the Northwest Michigan Horticulture Research Center (NWMHRC), 6686 S Center Hwy, Traverse City, MI 49684. Organized by MSU Horticulture's Paolo Sabbatini, the featured speaker is Keren Bindon, senior research scientist at the Australian Wine Research Institute (AWRI). Bindon is internationally respected for her knowledge of phenolics and color compounds.
As research scientist at the AWRI in Australia, Bindon has specialized in various secondary fruit metabolites, following their chemical destiny from the vineyard, the grapes, to the cellar and the wines. Her viticultural research focus has been water deficit and canopy management and their impact on phenolic and tannin chemistry during the formation process and their binding properties with grape cell walls.
Program agenda
10 a.m. — Welcome and introduction, Thomas Todaro and Duke Elsner, MSU Extension, and Nikki Rothwell, NWMHRC
10:15 – 11:15 a.m. — "Managing phenolics in the vineyard and winery," Keren Bindon, senior research scientist, AWRI
11:15 a.m. – 12:15 p.m. — "Canopy management efficiencies are highly modulated by the climate conditions," Paolo Sabbatini, associate professor, MSU Department of Horticulture
12:30 – 1:30 p.m. — Lunch at the NWMHRC (provided)
1:30 – 5:30 p.m. — Tour of vineyards and wineries
This event is free, but please RSVP if you will attend for lunch by calling 231-946-1510 or emailing goodr100@msu.edu. We look forward to a great day of sharing information and discussion.