KBIC Kids Fishing Day focuses on fun and education
More than 200 youth inspired to go fishing around Baraga County.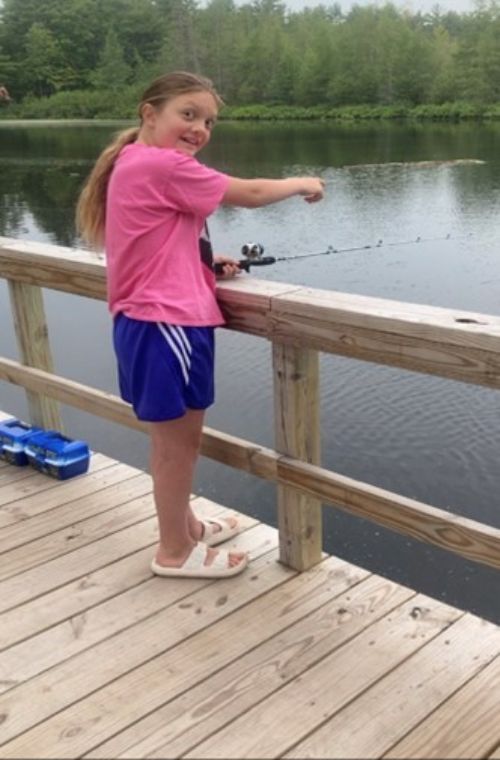 More than 200 participants gathered at Ojibwa/Buck's Marina in Baraga, Mich., on June 24, 2023, to enjoy Kids Fishing Day. The Keweenaw Bay Indian Community (KBIC) event focused on education and teaching fishing skills to youth.
Each youth received a new fishing pole and tackle box for attending. Additional prizes were participation-based and awarded for fish caught at the event or anywhere in Baraga County. Prizes included filet knives, bait, lures, and gift cards for a local store that supplies hunting and fishing gear. There were also various fishing-related games such as: fish identification, casting competitions, and a large pool of rainbow trout was set up for participants to fish out of for an easy catch. Youth enjoyed winning prizes and practicing new skills, while adults assisted by teaching casting, putting live bait or worms on hooks, untangling fishing lines, and clipping lines out of tree branches.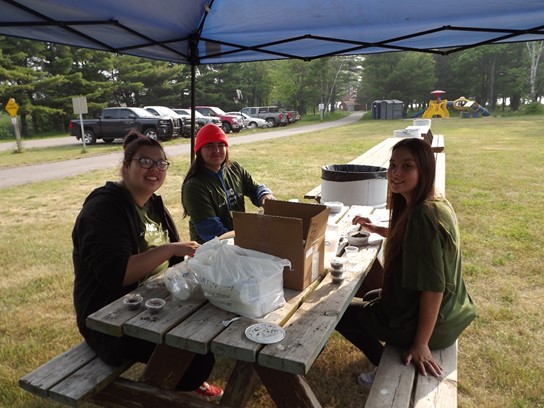 Kids Fishing Day was funded and organized by the KBIC Natural Resources Department (Fund Numbers 508, 655) and with funding from the National Oceanic and Atmospheric Administration (NOAA 21.10.164).
Although participants were primarily members of the KBIC, it was open to the public and aimed to promote fishing within both the KBIC and Baraga County communities alike. The hope is for the KBIC Kids Fishing Day to be back again next year!
This article was led by Jordan McGeshick, fish sovereignty intern, who is uplifted by a collaborative effort among Michigan State University Extension, Keweenaw Bay Ojibwa Community College, Keweenaw Bay Indian Community Natural Resources Department, and First Catch Fishing, LLC.
Michigan Sea Grant helps to foster economic growth and protect Michigan's coastal, Great Lakes resources through education, research and outreach. A collaborative effort of the University of Michigan and Michigan State University and its MSU Extension, Michigan Sea Grant is part of the NOAA-National Sea Grant network of 34 university-based programs.
This article was prepared by Michigan Sea Grant under award NA22OAR4170084 from the National Oceanic and Atmospheric Administration, U.S. Department of Commerce through the Regents of the University of Michigan. The statement, findings, conclusions, and recommendations are those of the author(s) and do not necessarily reflect the views of the National Oceanic and Atmospheric Administration, the Department of Commerce, or the Regents of the University of Michigan.