Keeping learning alive this summer
Six ideas to limit summer learning loss.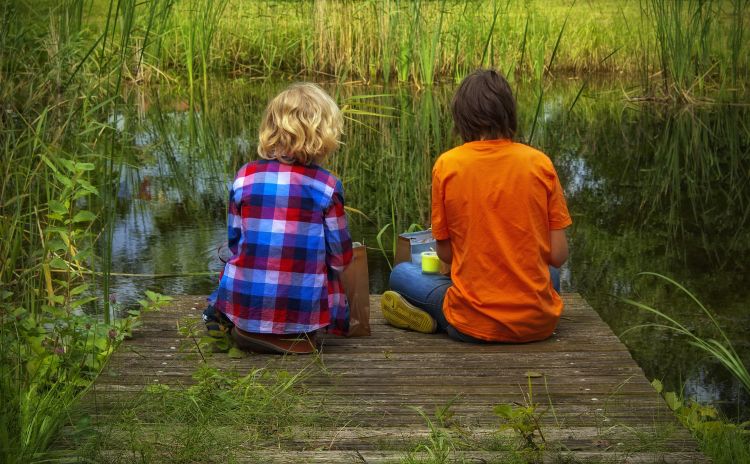 In classrooms all across Michigan, children are wrapping up their school year. It's time for field day, final assignments, yearbook signing, cleaning out lockers and saying good-bye to friends. The long days of summer stretch out before parents and children. Research has long indicated that along with sunshine and mosquito bites, summer often brings learning loss. In some cases, it can be quite substantial.
Math typically takes the biggest hit, with an average of two and a half months learning lost. For some middle and upper income children, reading levels actually tend to increase slightly in the summer, but for others, particularly lower income children, the average summer reading loss is around two months of learning. Spelling tends to take a hit too, with all students likely to lose a month or more worth of knowledge. What can you do to help prevent summer learning loss in your children? Michigan State University Extension recommends the following free or low-cost opportunities.
1. Enroll in your library's summer reading program
Most public libraries offer summer reading programs to children (and often adults) in their community. These reading programs will feature activities, events and even prizes for children who participate. Keep reading fun and on your children's summer agenda by enrolling in the summer reading program. The 2016 theme is Wellness, Fitness and Sports and the slogan is, "On your mark, get set, READ!"
2. Check out the Michigan Activity Pass
While you're at the library, check out the Michigan Activity Pass. This program is a statewide partnership that offers free or discounted access to hundreds of state parks, campgrounds, museums, arts and cultural destinations and more throughout the state. This is an online program and the passes can be found by geographic location or subject of interest, and then printed out for use at the Michigan Activity Pass website.
3. Have a plan and schedule
It's all too easy to let summer days slip away in television and electronics. Make a list with your children of things they would like to do this summer and plan them into your weeks. Limit screen time and plan for reading time. Make sure children are eating healthy foods and staying active as the temperature rises. Utilize resources like the Michigan Activity Pass to find new and fun educational activities for your children.
4. Start a family or neighborhood book club
Engaging children in reading and making it a fun and enjoyable activity is one of the best things you can do to help your child stay on track with their reading abilities. There are many different approaches to book clubs. Consider a movie and book club where you read the book, and then come together to watch the movie and discuss the differences. Reading the same book together as a family, including audio books if needed for some readers, and discussing your perspectives can be a lot of fun as well.
5. Participate in summer academic programs
This sounds too logical, but a recent study by the National Association of State Boards of Education showed that while 75 percent of schools offer some summer school, only 6 to 30 percent of children participate in them. If your child is eligible for summer classes, enroll them! Or, if cost is not a barrier, consider participating in one of many summer programs offered through community education programs, YMCA's, universities and other organizations. You can find classes on a wide variety of topics that keep children learning in the summer, often at a low cost.
6. Meet up and Eat up
Enroll in a summer meal program in your community. The summer food service program is designed to provide free meals to children who typically receive free breakfast and lunch during the school year. Currently, only 17 percent of children who receive free and reduced lunches attend summer programs. For every child that attends, families can save an average of $300 in the course of the summer, freeing up money for other expenses. Find a Meet Up and Eat Up site near you!
When teachers return to school in the fall, most will spend much of the first month re-teaching skills that were lost over the course of the summer. You can do your part to help your child stay on track to succeed in school by keeping them engaged in learning activities this summer.
For more information about early childhood education and other topics, visit the MSU Extension website.