Kick your soil health up a notch by attending Aug. 26 twilight meeting
Michigan State University Extension and the MSU cover crops team are offering another great soil health educational event for fee to farmers in the Monroe County area.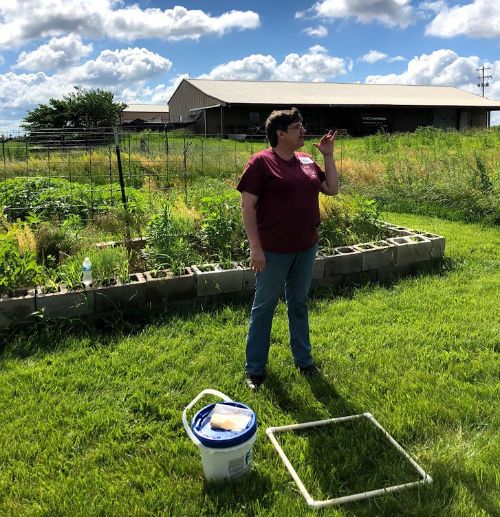 Michigan State University Extension is hosting the first Kick Your Soil Health Up A Notch: A Twilight Meeting in southeast Michigan from 6-8 p.m. on Aug. 26, 2019, at the MSU cover crop plot located at the Monroe Community College Agronomy Farm, 1555 S. Raisinville Rd, Monroe, MI 48161.
During this fun and informative event, participants will be able to chat with MSU Extension educators Ricardo Costa and Sarah Fronczak about topics related to cover crops and manure application. Participants will also learn more about tile drainage, water quality and controlled drainage structures with MSU assistant professor and Extension specialist Ehsan Ghane.
This event is free, but preregistration is encouraged. You can register online or by calling the Monroe County MSU Extension office at 734-240-3170.
Thanks to the Monroe County Farm Bureau and the Nature Conservancy, pizza and drinks will be provided.
Join the Field Crops Virtual Breakfast meeting series
In agriculture, things can change fast. To help growers keep up with weather, pests and crop management issues, the MSU Extension field crops team is holding free Virtual Breakfast sessions every week during the growing season via Zoom video or phone conference. These virtual meetings take place every Thursday morning from 7-7:30 a.m. starting April 25 through Sept. 5, 2019.
Participating is easy!
You can join using your computer or mobile device (audio and visual) following the Zoom link: https://msu.zoom.us/j/552324349. Or, call in from your phone (audio only) by dialing 669-900-6833 and enter meeting ID 552-324-349.
To receive a weekly email reminder of the Virtual Breakfast, sign up at http://eepurl.com/gm-PIv. Participants receiving emails can opt in or out at any time.
Can't make it Thursday morning? Watch the recording!
For those who cannot join on Thursdays at 7 a.m., the Virtual Breakfast sessions will be recorded for later viewing with closed-captioning on the Field Crops Virtual Breakfast webpage. Podcasts are also available on the iTunes and Spotify.
Don't forget to follow us on social media. Stay up-to-date on what is happening in Michigan field crops by liking the MSU Extension Field Crops Facebook page or following @MSUEFieldCrops on Twitter.
Scheduled topics and dates
Note that these may change to cover breaking pest and weather situations.
Aug. 1 – Managing sugar beet pests with Daniel Bublitz
Aug. 8 – Plant disease update with Martin Chilvers
Aug. 15 – Industrial hemp with Kurt Thelen
Aug. 22– Corn silage disease and quality management with Manni Singh
Aug. 29 – Harvesting weed seeds with Erin Hill
Sept. 5 – Calibrating yield monitors with Dennis Pennington