Kindergarten readiness: approaches to learning
The National Education Goals Panel has identified five essential areas of school readiness. This is the second of five articles exploring the critical skills needed for children to be Kindergarten ready in each of these five areas.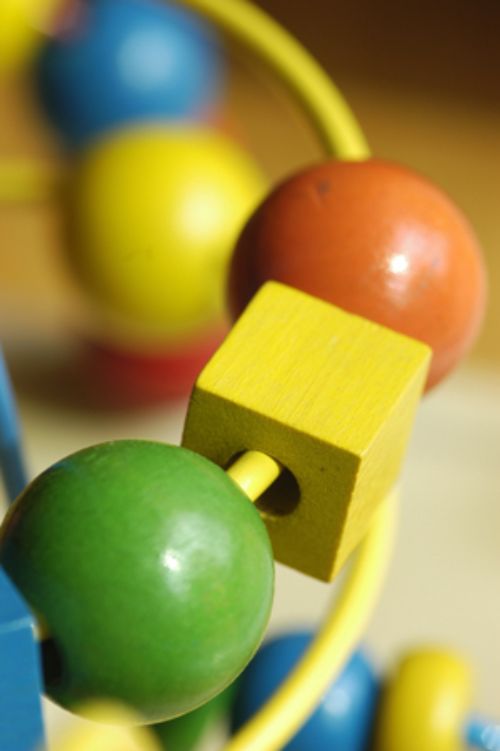 Is my child ready for Kindergarten? What do they have to know to be successful? What can I do to help my child do well in school? Parents have a lot of questions and concerns about their child's school readiness. Michigan State University Extension will be exploring the five essential areas of school readiness, as identified by the National Education Goals Panel, in a series of articles. These five essential areas of school readiness are: social and emotional development, approaches to learning, language and literacy, cognition and general knowledge, physical development and health. The second article will focus on approaches to learning.
Approaches to learning are increasingly being identified as critical for children's success in school and life. These skills, which include how children learn in traditional academic areas as well as their engagement, motivation and participation in class, are also called executive functioning skills. When children are able to break tasks down into smaller pieces, organize a plan of work, follow through with it and reflect on their success, we know that they are more prepared to tackle and persist at school and during life's challenges.
While it might sound strange to think about "executive functioning" in relation to your first grader, the reality is that these core skills include those we use every day in life. Skills can help us be organized, plan, be engaged, persist at tasks, make decisions and learn from our mistakes. Children rely on their executive functioning skills to complete a wide variety of their daily tasks, from getting ready in the morning, to completing their math homework, science project or book report.
There are many ways that we as adults can help support children's development of these critical skills. Creating consistent routines that children follow every day, such as morning and bedtime routines, help them learn to plan and follow through tasks to completion. Playing games that include direction following, such as "Simon Says," and "Red Light, Green Light," help children build their abilities to attend and focus. As adults supporting children, it is critical to remember that these skills take time to build. By offering specific encouragement to children based on work they have done, we can help them build their self-confidence and skill sets.
This area of school readiness includes reasoning and problem solving skills. A great method for teaching these skills is through the use of high-quality children's literature. As children expore story books with adults, they have the opportunity to see a wide variety of people solve problems in different ways. When reading to children, take time to stop and ask questions such as, "What is the problem? How do you think they will solve this problem? What do you think will happen next?." As characters work through their challenges, children are exposed to different ways people think and solve problems. MSU Extension offers a series of 35 Family Book Sheets to help support parents and caregivers expand on books and book concepts with the young children in their care.
It is important for parents to be aware that Michigan has only one requirement for Kindergarten entry: children must be five years old on or before the cut-off date of September 1. For many years in our state, all children with birthdays on or before December 1 of that year were eligible to attend Kindergarten. This cut-off date was historically later than most other states. Michigan law was changed, gradually phasing in an earlier cut-off date and bringing Michigan more in-line with other states. An "early entry" or waiver option remains available for children with birthdays between September 1st and December 1st.
Although many people think of Kindergarten readiness in terms of academic skills, MSU Extension recommends parents look differently at what it means to be ready. Children's approaches to learning, including their initiative, curiosity, engagement, persistence, reasoning and problem solving abilities are powerful predictors of their academic success in Kindergarten and beyond.
For questions regarding your child's enrollment in Kindergarten and their individual readiness, contact your local school district.