Lansing area youth takes unique approach to leadership
4-H proven to empower area youth through life skill development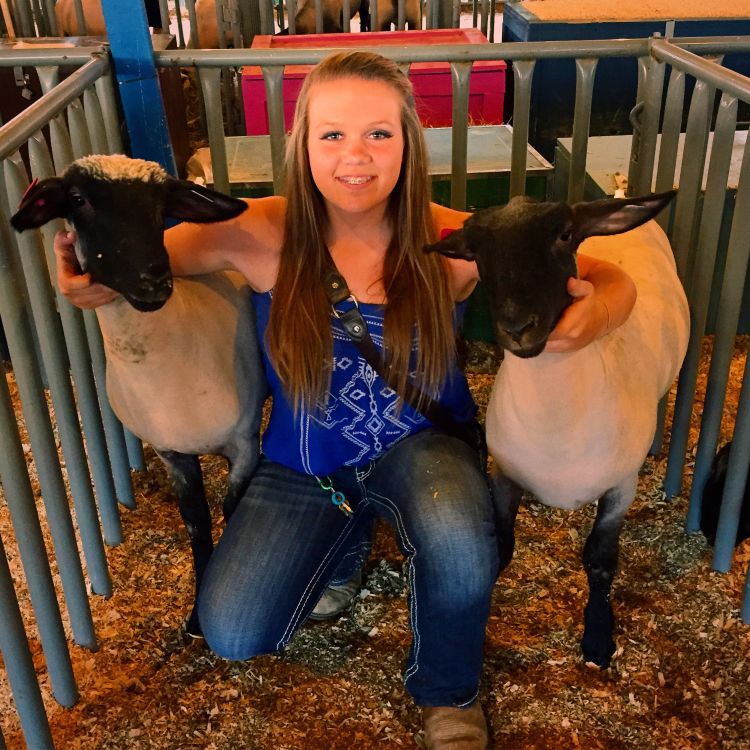 It's no secret that today's youth feel pressure. Pressure to excel in school, to go to college, to get a job, etc. How they overcome those pressure is a true testament to their character. Take Corunna native Sarah Stickel, for example.
Stickel, 17, credits her enrollment in Michigan 4-H, a program of Michigan State University Extension, with giving her the confidence and leadership skills to grow from a shy girl into someone who's comfortable showing animals in a ring in front of a crowd or giving a presentation to a room of people. The life skills taught through 4-H helped Stickel learn to work with others, overcome challenges and complete jobs once she started them.
Stickel took advantage of the breadth of programs 4-H offers, from science and agriculture to business and creative arts.
"Through 4-H, I made friends and memories that will last a lifetime," Stickel says. "I also learned how one person can have a positive impact on a community. Anywhere you can volunteer, you can find my club; from the hospice house to the park, to the fairgrounds."
4-H is a family affair for Stickel, who wanted to join the organization after watching her cousins join and be involved. Her mother, Rhonda Stickel, leads the Rural Ventures club, which Stickel says makes it even more special. She also appreciated the dedication of club leaders Lauri Miller and Kelli Gerwitz.
"Our leaders teach us how to work together," Stickel says. "They push us to do the best we can do, but it's not about winning – it's about working together for a common cause. Everyone at 4-H puts their heart into what they do, which makes it welcoming and meaningful."
America needs more true leaders focused on today's challenges, as well as the issues of tomorrow. A recent survey by National 4-H Council found that 71 percent of today's youth view leadership as something they can practice improve over time. But those same youth need supportive adults to help them along the way.
4-H brings a community together to grow true leaders in today's youth – helping build confidence, teamwork, curiosity, and resilience.
Any child can grow with 4-H, an organization that has something for every interest. But 4-H is always looking for adult volunteers and funding to help expand their reach and empower young people through doing. For more information about Michigan 4-H programs and volunteering opportunities, visit the Michigan State University Extension website.