LEAP's Trezise on the East Lansing Park District
The best way to get to the truth of where you are as a community, is to ask a visitor, from the outside, what their first impression was right after their visit.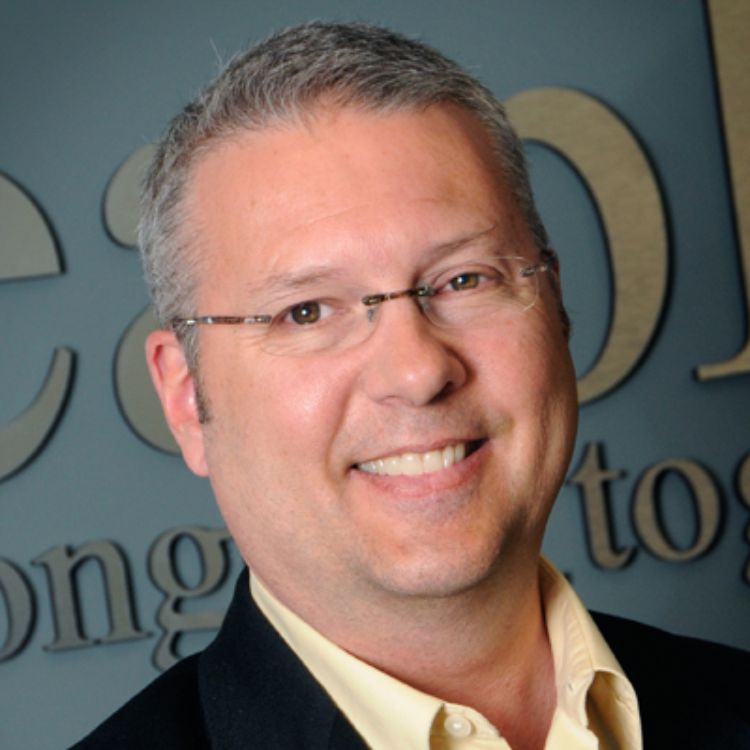 By: Bob Trezise, President and CEO, Lansing Economic Area Partnership (LEAP)
The best way to get to the truth of where you are as a community, is to ask a visitor, from the outside, what their first impression was right after their visit.
Well, I recently had this experience with regard to the Lansing region, specifically the City of East Lansing and the campus of Michigan State University. And I didn't have to ask. He volunteered. And I cringed.
This person is the Executive Vice President of Human Resources for one of the nation's three largest high-tech firms in that particular industry. He was visiting Michigan State University, and our region, on a business trip. I know him very well.
He didn't ask. He stated, "Wow. Things look terrible. What's going on with all of those abandoned buildings on Grand River in downtown East Lansing?"
My heart sank. Fair or not, there is no denying that downtowns represent a community, and all of us within it and around it. And there is no denying that a downtown is the central environment that global companies and international families judge, as a key indicator, as to whether our neighborhoods, schools and businesses offer a sophisticated, cosmopolitan environment, one worthy enough to choose any of us as home over other global regions like Nashville, Ann Arbor, Austin, Columbus, Madison, San Francisco, London or Stockholm.
Ugh, I thought, as he spoke those truthful, but difficult words. "You look terrible."
First impressions. They don't lie. That's what placemaking addresses. That split second connection between the eyes, the brain, the heart and that final judgment. Done. Irretrievable, after that moment, no matter what else you try to do to convince, otherwise. There is no, but wait. . .
And so, his impression of this stretch in downtown East Lansing and, as an extension, MSU and our entire region, was that we as a community, are struggling and not doing so well. Perhaps, not worthy of investment. Not worthy for families to move or stay here. A community with less of a future, than others.
Ugh again. I realized then and there that without the placemaking redevelopment of that stretch in downtown East Lansing the ramifications are deep for every single person throughout East Lansing, MSU and the entire Lansing region from family, neighborhoods, charity organizations, institutions and everything else, when someone may think that we're not good enough—or don't look good enough.
Of course, there are many problem areas in many communities, the City of Lansing and townships alike, but perhaps, none more prominent right now than this stretch in downtown East Lansing.
The world is about choice. And we must do better at competing in that world or we and East Lansing will be left behind.
So, placemaking matters. It is critical to winning that global competition. Placemaking develops the first impression to ourselves and to the world. Everything else follows.
And that brings us back to downtown East Lansing and the place-led development called the Park District. The City of East Lansing, its downtown and neighborhoods, its citizens, its staff and political leadership are great people in a good city with real potential to be one of the country's best.
In my judgment, East Lansing has really gotten a bad rap on the Park District project and surrounding development area of Grand River Avenue and downtown East Lansing. Let's not forget, the main property is essentially owned by a private property owner, not the City, and it is he who needs to be ultimately held responsible. Just as well, the City and its citizens cannot just do whatever it wants and demand whatever it feels. The market will determine the final product. So, there is your compromise on both sides. The City has done what it can with the private property owner and with the community at large—talk, listen, ask, demand, incent, threaten, all in an effort to pragmatically get as much out of the space as possible. To be global in impact and scale.
The East Lansing ballot proposal, on May 5, 2015, that suggests a modernization of the City charter to allow a majority of voters to approve a sale of City property versus a super majority, is imperative to fixing this stretch of downtown East Lansing with a wonderful placemaking project. The City must have the additional flexibility to potentially sell City property to unlock the global, placemaking possibilities of this project and area. Fifty-seven percent of East Lansing voters, in fact, have already voted once to say "yes" on the potential sale of City property for the Park District. Is it reasonable or smart to need 60% approval? I suppose so, if you're a current filibuster fan of the U.S. Senate in Washington, DC.
But is that a good way to plan a community's future together?
So, together, with this ballot proposal passed, we can re-claim this damaging space to the City, MSU and the region, but we need to get this ballot issue under our belt, so that the City and region can more reasonably compete on that global stage of choices and redevelop this crucial stretch of property.
So, here is my placemaking global vision for the Park District and beyond:
Imagine, a visitor driving east on Michigan Avenue, as the State's Capitol dome is majestically profiled in her rearview mirror. The historically rehabbed and glorious Power Station (Accident Fund national headquarters), the premier art deco Knapps building and other downtown Lansing skyscrapers are framed in her side windows. The new Cooley Law School stadium and The Outfield apartment building lifts from the sidewalks and water fountains as a roar. Art sculptures, the Riverwalk Theater, the river trail and rows of flowers and urban gardens smoothly pass by.
Then, she drives through the high-rise campus of the Sparrow Health System and its beautifully designed, new cancer institute as it ebbs and flows with car and bike lanes, the trees and new sidewalks on Michigan Avenue. She continues on, enjoying block after block of two- to four-story old and new mixed-use buildings, outdoor cafes, pianos, and market-rate and student apartment balconies drifting overhead with more flowers and heads popping out. The first floors are an eclectic bunch of mostly local retailers like The Avenue Café and Soup Spoon Cafe. Vibrant neighborhoods are jammed with families and students alike.
She reaches the Frandor area, and is greeted by a bus rapid transit station and neon bridge lights. She sees a new, little main street connecting Michigan Avenue with the river. It is lined with outdoor cafes and water streams strolling along. There are mixed-use buildings connecting Frandor and the lovely neighborhoods of East Lansing, Lansing and MSU with the Red Cedar Renaissance global village, which lifts from the new park and earthen amphitheater along the river.
Finally, she reaches the fork of Michigan and Grand River Avenues, where the new architecture of downtown the Park District East Lansing rises tall where there once was abandonment and eyesore. Retailers are on the first floor along with an MSU school as an anchor tenant, corporate offices, high-end apartments with balconies of people and life. There's the Broad museum and its world-class architectural slant, and then the gateway into one of the nation's most historic and beautiful campus settings, Michigan State University.
That is placemaking. Public and private commitments. An introduction to the new global Lansing region.
And downtown East Lansing must be an integral, critical part of this global corridor.
Most of this vision, believe it or not, already exists or is shortly to be underway.
Imagine that same visitor, two years from now, saying this about East Lansing, our region and the Michigan Avenue corridor, due to our placemaking efforts, "Wow."
East Lansing. Private property owners. Let's finish the job.
Stronger Together.
This is the third article published in the MSU Land Policy Institute's article series on Critical Issues in Placemaking in the Greater Lansing Area. The first article was "LPI's Graebert on East Lansing Park District – A Missed Opportunity?" The second article was "Placemaking Lessons Learned – East Lansing's Park District Project."
The views and opinions expressed in this article are those of the author do not necessarily reflect the views or opinions of the Land Policy Institute or Michigan State University.