Learn how to add leafy greens into meals at "Grow it, Cook it, Eat it!" workshop
Register now for "Grow it, Cook it, Eat it!" workshop on "Go for the Greens" on Sept. 20, 2016, and learn delicious new ways to add these nutritional powerhouses to your family's meals.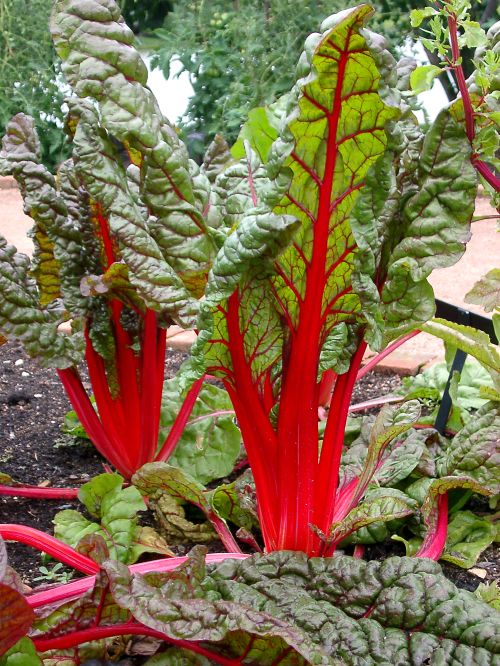 Leafy greens are nutritional powerhouses and are the most important group of vegetables to provide vitamins A, C and K into our diets. We are often told to eat our greens. That said, anyone who has had a plate of overcooked cabbage or canned spinach placed before them as a child may look at greens with a jaundiced eye. It's time to take a fresh look at the many ways greens can be prepared that are as delicious as they are good for you. Learn how at Michigan State University Extension's "Grow it, Cook it, Eat it!" workshop series on "Go for the Greens," Sept. 20, 2016, 6-8 p.m. at the Ingham County Nutrition Office, 5303 S. Cedar St., Lansing, MI 48911.
Greens are loosely categorized as boiling greens and salad greens, but that doesn't mean they can't be used in less traditional ways. Kale has become popular as an ingredient for smoothies and as a snack (kale chips), but what else can you make with it? How about Portuguese kale soup or kale slaw? Have you ever tried napa cabbage, gai lan or mizuna? There is great variety in Asian greens to use for stir fries, salads, soups and more. Let's not forget the humble cabbage, which has provided many homey meals for hungry families.
Learn how to bring out the best in cabbage, Swiss chard, collard greens and other greens with classic and less common recipes. You get to sample the results of dishes prepared in class and take home the recipes and more to try at home. We'll also discuss how to grow the various greens in your garden, and give you tips on food safety and preserving and storing greens.
To register for this class, go to: Grow it, Cook it, Eat it! Other upcoming classes in the series include "Root for the Root Vegetables" on Oct. 11 in Lansing, Michigan, and "Pumpkins and their Kin" on Nov. 15 in Howell, Michigan. Register for one or all! Classes are $20 per person per session.
You Might Also Be Interested In