Learn to create edible landscapes with fruits and vegetables at the UP Smart Gardening Conference
Hear about smart gardening techniques to create an edible landscape at the Upper Peninsula Smart Gardening Conference Oct. 4 in Marquette, Michigan.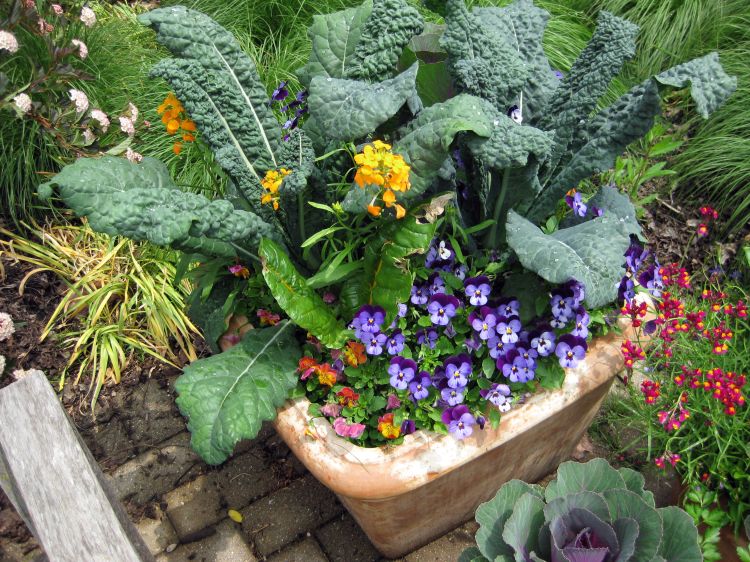 Imagine walking out your front door and being able to pick a handful of fresh berries, herbs, greens and vegetables. Why not make your gardening efforts go beyond aesthetics; create an edible landscape in your yard. According to a National Gardening Association report, Garden to Table: A 5-Year Look at Food Gardening in America, edible landscapes are becoming more and more popular. Between the years of 2008 to 2013, the practice of food gardening has increased 17%. More Americans are becoming aware of the added benefits of having an edible landscape: healthier produce, money saving, ecological benefits, and therapeutic benefits of gardening, such as decreasing stress and providing exercise.
Gardening enthusiasts and those interested in learning more about this type of gardening should consider attending this year's UP Smart Gardening Conference – Edible Landscaping with Smart Gardening on Oct. 4. This is a one-day conference full of great speakers, a garden marketplace, door prizes and lunch. The early bird registration fee is good until Aug. 30. Plan now to attend and avoid a fee increase. Register online for the early bird reduced fee.
Mark Dwyer, director of horticulture for the Rotary Botanical Gardens, will give a photographic presentation of ornamental edibles that look good and can be used in the kitchen. He will also highlight ways to use repurposed materials to create vertical opportunities within the garden. Smart Gardening practices of plant selection and healthy soil will be highlighted. Michigan State University Professor George Bird will identify the keys to building a high quality, sustainable garden using smart soil practices. See how you can bring life to your soil!
Join Steve Fouch, Michigan State University Extension retiree and owner of L & S Tree Health Care Service & Nursery to learn about Smart Gardening Success for Backyard Fruits. Find out what's needed to have success with many types of backyard fruits. If you're wondering what types of fruit will survive the Upper Peninsula winters, he will identify cold hardy apples, pears, apricots, cherries, strawberries, raspberries and Saskatoon (June) berries. Rebecca Krans, MSUE consumer horticulture educator, will identify smart gardening techniques to help gardens flourish. Expand your use of cover crops, compost, beneficial insects, and companion planting. Discover more ways to extend your vegetable harvest beyond the growing season.
This year's conference will be held in the comfort of the Ramada Inn, Marquette, Michigan. Participants will enjoy a soup, salad and sandwich buffet; shop at garden-themed vendors at the marketplace at the conference; qualify for door prize and gather Smart Gardening resource materials.
We invite Lower Peninsula and out-of-state residents to plan a trip to Michigan's Upper Peninsula and the Marquette area to enjoy other events and sites to see when the conference is over. Check out the beautiful fall color, many lakes and warm hospitality. Please join us for this event!
For more information on a wide variety of Smart Gardening topics, visit the Gardening in Michigan website at www.migarden.msu.edu or contact MSU's toll-free garden hotline at 1-888-678-3464.