Learning and acting together for racial equity
In our first-ever at a glance update, we are sharing highlights of how we and our partners are changing to work more equitably and inclusively.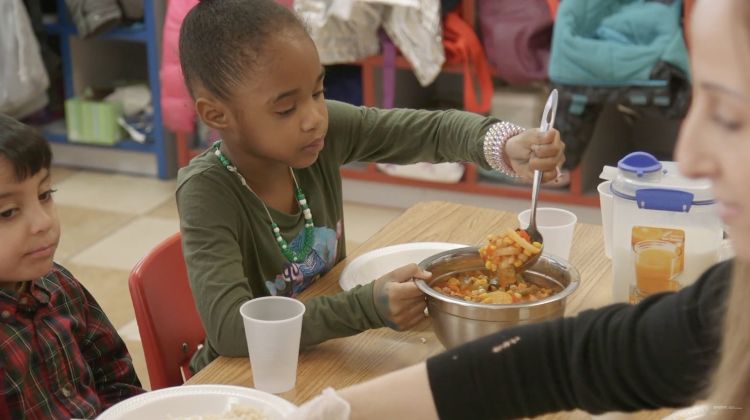 Collaboration is at the core of how we work. As we learn to embed racial equity in all we do, we are learning and acting in collaboration with partners across Michigan and the United States.
In our first-ever at a glance update, we are sharing highlights of how we and our partners are changing to work more equitably and inclusively.
Michigan
Members of the Michigan Local Food Council Network are working together to embed racial equity into their councils' operations. The Network has created a diversity, equity and inclusion (DEI) advisory team to design a series of learning opportunities in early 2021.
A DEI learning cohort of several councils and key partners is meeting monthly with educator, community organizer, and consultant Shiloh Maples. Participants will complete projects to help make their organizations more diverse, equitable and inclusive. Participants include members from:
We are grateful to have recently received funds to provide racial equity learning and planning opportunities to members of the Michigan Farm to Early Care & Education Network. The network's members include early care and education (ECE) providers, farmers, and individuals from other organizations involved in farm to ECE. We're using the National Farm to School Network racial & social equity tool to facilitate these opportunities. This work is supported by the Association of State Public Health Nutritionists.
Not yet receiving updates from us? Subscribe and keep in touch.
National
As part of our role with the national Nutrition Incentive Hub, we are learning what DEI topics are most important to those who are running food retail stores that accept nutrition incentives. We facilitate a DEI learning group for grocers and professionals running nutrition incentive programs (e.g., SNAP, the Supplemental Nutrition Assistance Program).
If you're interested in this work, check out our piece on DEI evaluation methods for nutrition incentive programs.
We and other members of the Racial Equity in the Food Systems Workgroup (REFS) have hosted several popular webinars including:
We invite you to watch the recording of our most recent REFS webinar, Building Relationships Across Higher Education Institutions to Address Racism in the Food System. The webinar features:
Alex Racelis, University of Texas, Rio Grande Valley (Hispanic serving agricultural university)
Mekko Tyner, College of Muscogee Nation (Tribal/Indigenous college)
Lindsey Lunsford, Tuskegee University (historically Black university)
Rich Pirog, MSU Center for Regional Food Systems (1862 land grant university)
Renee Wallace, Doers Consulting
Practicing Inclusion
In 2020, we published several pieces to share what we and others in local food systems are learning and doing to be more equitable in how we work.
Two of these pieces describe changes to make our gatherings more inclusive. We hope you'll find it useful to read what the Michigan Farm to Institution Network and a national convening of states with food systems plans did.
How are you and your organization embedding racial equity into your work? We'd love to hear from you at crfs@msu.edu.
---
More from CRFS