Learning by doing: Lake and river protection
2017 Lake and Stream Leaders Institute now accepting applications.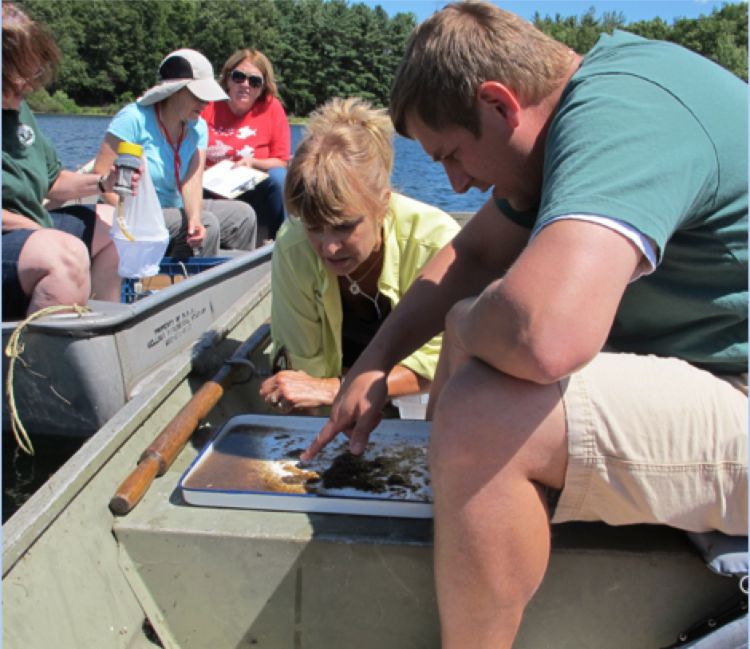 The Michigan Lake and Stream Leaders Institute (LSLI) provides a unique and intensive leadership development opportunity for citizens, local leaders, and water resource professionals who wish to develop technical and people skills needed by leaders who can effectively protect Michigan's lakes and streams. Learning occurs in an atmosphere of openness, trust, and camaraderie, with guidance from expert instructors.
Participants in the 2017 LSLI will have the chance to learn by doing, including donning waders and studying fish, insects and habitat in a river and conducting water quality testing on a lake. Classroom sessions will involve leadership and science lectures and discussion with experts from across Michigan. A breadth of topics will be covered including conflict resolution and effective communication, flora and fauna found in Michigan wetlands and regulations in place to protect them, lake and stream ecology, and watershed management techniques to protect and preserve lakes and streams.
As part of this experience, participants also apply their new knowledge and skills by completing an independent project. Past projects include developing and delivering an educational program about the benefits of natural shorelines for lakefront residents, investigating and promoting the construction of a boat washing station to prevent introduction of aquatic invasive species, and training elementary teachers how to explore lakes and streams with students.
Anna Kornoelje, Ecological Services Director at the Kalamazoo Nature Center completed the program in 2015 and shared how her participation in the Institute allowed her to build a more diverse set of working partners as well as step up the work she does: "LSLI helped me connect with a network of people passionate about conserving our water resources. I have been in touch with a number of people from my class to enrich my community outreach programs and they have been a great resource!"
Matt Einheuser, Watershed Ecologist with the Clinton River Watershed Council and another 2015 Institute alumnus, shared how he benefitted from the diverse participants as well as the hands-on instruction provided during the Institute: "LSLI is a great program that provides an opportunity for both professionals and volunteers to become more knowledgeable when it comes to monitoring and management of our water resources, while gaining some awesome in-the-field experience!"
The institute is conducted in three in-person sessions that include classroom learning and field experiences. There will also be an online learning component to the institute. The sessions will be held:
June 2-3: Kettunen Center, near Cadillac
August 18-19: Kellogg Biological Station, near Kalamazoo
October 6: Michigan State University, East Lansing
Institute sponsors cover a large portion of the costs. The participant registration fee is $400. Scholarships are available.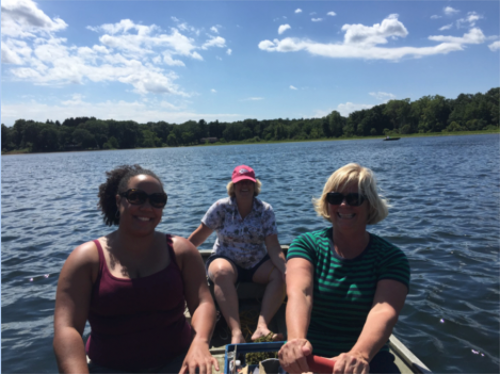 Applications and additional program details are available on the MSU Extension Lake and Stream Leaders Institute program page. The application deadline is March 30, 2017. For more information about LSLI, contact Dr. Jo Latimore at Michigan State University: latimor1@msu.edu or 517-432-1491.
The Michigan Lake and Stream Leaders Institute is sponsored by Michigan Lake and Stream Associations, Inc., Michigan State University Extension, and the Michigan State University Department of Fisheries and Wildlife, and is endorsed by the Michigan Inland Lakes Partnership.