Life of Lake Superior program teaches youth the value of this Great Lake
Lake Superior is much more than simply a big body of water; it is an ecological engine.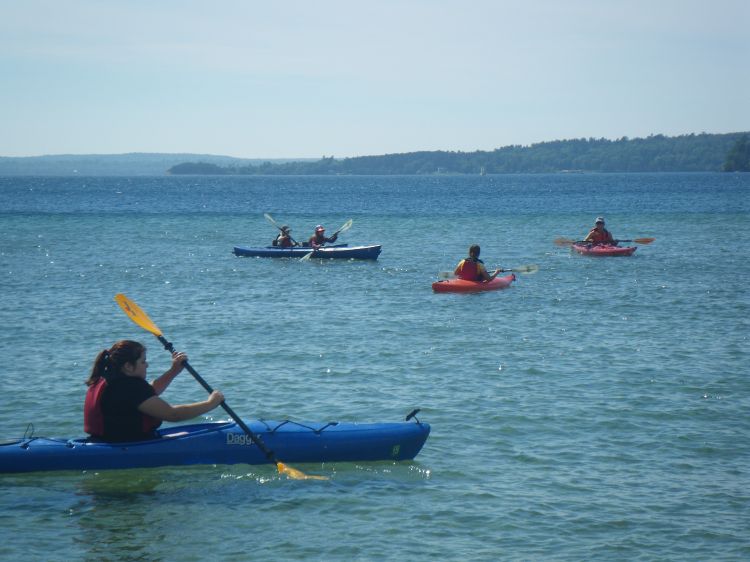 Calling Superior a lake is somewhat misleading - labeling it a vast freshwater inland sea might portray a more accurate mental image. Its 31,700 square mile area makes it the largest freshwater body in the world by surface measure. Bordering three states and forming part of the U.S./Canada border, it holds over 10 percent of the earth's freshwater resource.
The lake supports a vibrant shipping industry with both domestic and international ships making use of its connection, via locks, to the Atlantic Ocean. Commercial fishing is an expanding industry that has roots all the way back to pre-European settlement when First Nation and Native American's thrived along Superior shores utilizing the fishery, wild rice beds, adjacent forests and wildlife for sustenance.
Although cleaner than many water bodies, Superior hasn't completely avoided misuse and some levels of pollution through the years. Deforestation of the surrounding watershed timberlands, industrial discharge from pulp mills as well as mining tailings and municipal waste have all contributed to a decline in water quality, as well as the fishery, over the decades. It is estimated that the lake has a retention time of 191 years; which means water soluble pollutants introduced today could be around for almost 200 years.
In an effort to help youth better understand the value and dynamics of Lake Superior and the surrounding watershed, Michigan State University Extension has been hosting the Life of Lake Superior program for the past 17 years. Offered to youth ages 9 to 14, the program runs through the month of July in the central Upper Peninsula.
Participants have the opportunity to explore the ecology of the region and appreciate the opportunities that exist nearby in the arts, natural resources, history, culture, recreation and careers, which have relevance for children living along the Lake Superior shoreline. With activities ranging from kayaking, shoreline hiking and fish ecology, to studying the forest's importance to the watershed in a visit to Grand Island. Participants are exposed to the importance and the environmental challenges in and adjacent to Lake Superior.
Anyone interested in enrolling a youth in the Life of Lake Superior program, or participating as an adult volunteer is asked to contact the Alger County MSU Extension office at 906-387-2530 or email program coordinator Rob Wiener at wienerr2@anr.msu.edu. The first session this summer will be offered on July 10.