LPI releases study of placemaking values, perceptions and barriers from three Michigan cities
A report detailing the values of, perceptions of and barriers to placemaking for Michigan communities is now available from the MSU Land Policy Institute (LPI).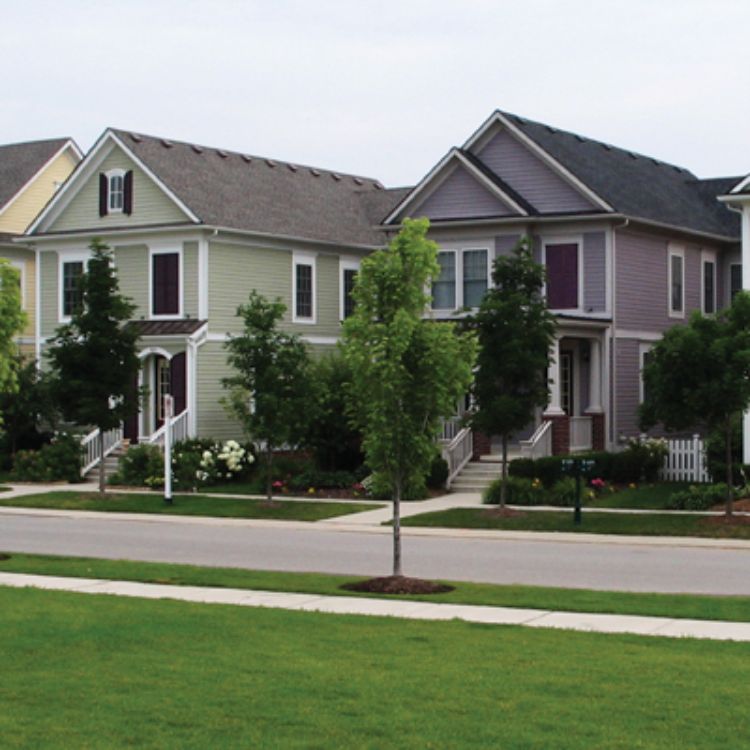 A report detailing the values of, perceptions of and barriers to placemaking for Michigan communities is now available from the MSU Land Policy Institute (LPI). Through the "Rebuilding Prosperous Places" initiative, LPI and its numerous partners (see report for details) endeavored to better understand placemaking in order to aid in its implementation in Michigan communities. The ultimate goal of the study, Building Prosperous Places in Michigan, has been to help Michigan and the Rustbelt region catch up to and surpass other successful places in their ability to build placemaking projects that attract growth through the education of relevant stakeholders, transformation of policies, removal of barriers and creation of incentives. Furthermore, while placemaking is seen as being a desirable development and redevelopment platform for leveraging economic development and attracting knowledge and talented workers, there can be challenges associated with providing affordable housing to segments of the workforce. The report also shares strategies and case studies of how other cities have dealt with these challenges.
To better understand the economic impact that placemaking can have on property values, including homes that are affordable to the workforce and lower income households, the marginal price of placemaking elements (walkability, mixed use, access to parks, schools, lakes and several others) were analyzed using home sale prices in three Michigan cities (Lansing, Traverse City and Royal Oak). Certain placemaking features were found to have a positive relationship to home sale prices. For instance, living closer to a river, lake, school, Michigan State University or the downtown was associated with a higher priced home in Lansing. In the case of Royal Oak, living within close proximity (quarter-mile) of grocery stores, was associated with a lower priced home. In Traverse City, homes closer to Lake Michigan sold for a higher price. Several other relationships were explored, such as the distance to specialty food stores, restaurants, bars and other establishments, the effects of which varied by both city and distance.
The report also summarizes survey responses of financial institutions, local units of government and developers on barriers and perceptions of placemaking. Survey results show that:
Eighty-two percent of local officials felt that placemaking efforts were often challenged by complicated permitting, environmental clean-up and developers' concerns;


Of the developers surveyed, 90% felt that it was very important for better information about placemaking's economic and quality-of-life benefits to be made available for local governments, financial institutions, developers, realtors and citizens; and


Roughly 70% of bankers agreed or strongly agreed that placemaking needs to be an important part of strategies in Michigan to create high-impact economic activity attraction.
Overall, the report presents seven recommendations for further research, improved data collection and applying findings to other communities, including:
Providing an education or training program detailing the nuances and benefits of placemaking would be beneficial for bankers, developers and local officials.


Considering other placemaking elements, such as public spaces, arts and culture and non-motorized transportation enhancements future research methods.


Conducting analysis that translates positive placemaking effects into community economic impacts and property tax revenue impacts to illustrate the community-based benefits of placemaking. These results would help local and regional governments better understand the effects of placemaking at a larger scale.
Continuation of the Study
It will be possible to explore results for more cities in the future. Through another grant made possible by the Michigan State Housing Development Authorityand the Michigan Association of Realtors, LPI is extending this analysis to include three additional Michigan cities and six Midwest cities outside of the state. One objective will be to see how the added Michigan cities fare compared to the cities presented in this report, as well as similarly sized cities in other Midwest states. The data made available by several cities, and the processing of spatial information using GIS make this both an interesting exercise in research, as well as practice. Knowing precisely how placemaking affects property values, and to what extent, is valuable information. Refining the methods, collecting additional data and continuing the research on placemaking value contributions will help communities, developers, bankers, citizens and others better understand the value of placemaking.
Questions regarding this study should be sent to Tyler Borowy, LPI Research Coordinator, at borowy@landpolicy.msu.edu or call 517.432.8800 Ext. 113.
This initiative was made possible by grants from the National Association of Realtors Ira Gribin Workforce Housing Program, the National Association of Realtors Smart Growth Program; and support from the Michigan Association of Realtors, the W.K. Kellogg Foundation, the Michigan State Housing Development Association, the Michigan State University Land Policy Institute, and the MSU Office of the John A. Hannah Distinguished Professor in Land Policy.