MAEAP Field Day in St. Joseph County on Aug. 3, 2022
The Michigan Agriculture Environmental Assurance Program in Branch and St. Joseph counties is hosting a field day focused on irrigation and water stewardship.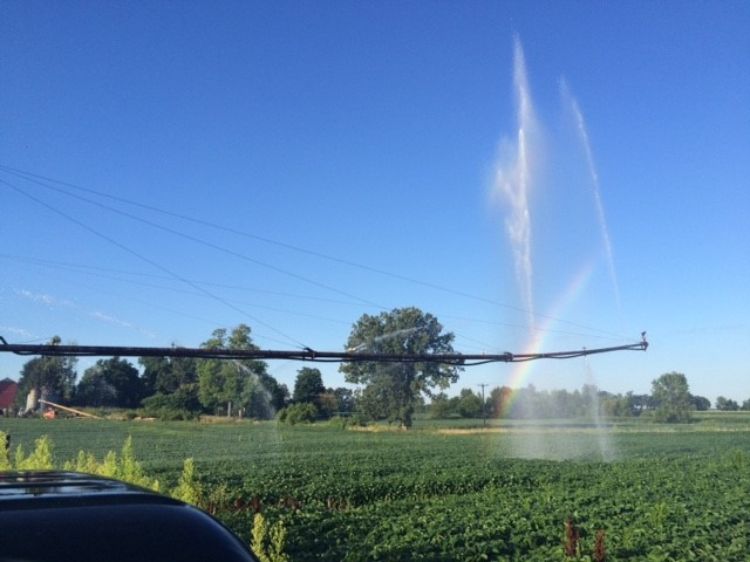 The 2022 MAEAP Summer Farm Field Day will be held on Aug. 3, 2022, from 10 a.m. to 2 p.m. near Three Rivers in St. Joseph County, Michigan, at 12508 Broadway Rd, Three Rivers, MI 49093. The field day is hosted by the Branch and St. Joseph County Conservation Districts and the Natural Resources Conservation Service. Topics will focus on irrigation and water stewardship with a great lineup of speakers from industry, government agencies and Michigan State University Extension.
Purdue University and MSU Extension irrigation educator Lyndon Kelley will focus on irrigation best management practices to obtain MAEAP verification. To maximize our inputs (water, fertilizer and energy), it is important to know how much water is actually being applied to the field. MSU Extension field crops educator Eric Anderson will share about a project being led by MSU irrigation specialist Younsuk Dong. The project focuses on the importance of evaluating irrigation system uniformity, how to assess a center pivot irrigation system including using drones, and available government programs to support the evaluation.
The event is open to all in the agricultural community, and no RSVP is required. Lunch is included.
MAEAP Phase I credit will be available.
For more information, contact Mike Censke, MAEAP technician for Branch and St. Joseph counties, at 269-467-6336 ext. 5 or 269-718-6849.
Agenda
MAEAP Overview & Updates – Josh Appleby - MDARD
Practical Water Stewardship & Educating your Community – Todd Feenstra –Tritium, Inc.
Michigan Water Law and the Water Withdraw Assessment Tool – Andy LeBaron - EGLE
Benefits of Evaluating Irrigation System Uniformity – Eric Anderson and Younsuk Dong - MSU Extension
Lunch Break
Irrigation Management Practices for MAEAP Verification – Lyndon Kelley - MSU and Purdue Extension
Farm Bill Programs for Irrigation Funding and Services Provided by St. Joseph County Conservation District – Di'Shun Melbert – UDSA-NRCS and Carolyn Grace – St. Joseph CD
MAEAP Perspective: From Producer and Insurance Agent – Jason Scramlin – The Scramlin Agency, Owner of Split Rail Farm LLC