Make your voice count
Learn how to influence natural resource decisions through the EmpowerU! online workshop.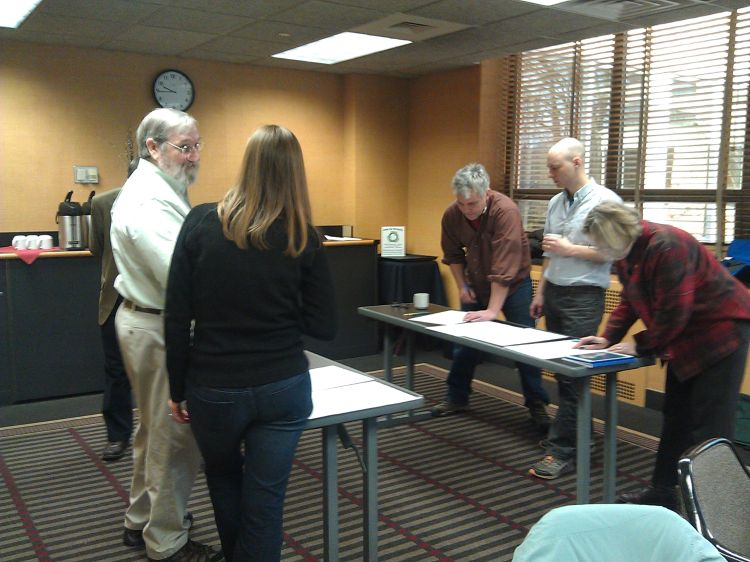 Many people have recently taken opportunities to spend more time outdoors to learn about the natural world around them. Increased understanding of natural resources is a great thing, but what can you do next? How do you translate that knowledge to effect change if you have an issue or concern? Doing hands-on volunteer work is a great start.
Perhaps you have considered volunteering your voice by contacting relevant decision makers for an even bigger impact. For many, approaching leadership—elected or not—can feel mysterious or intimidating. How do you find the person who can most effectively address your natural resource concern? Once found, what are the most effective ways to contact them?
To learn how to work with decision makers, influence management decisions, and aid in conservation efforts, consider enrolling in the Michigan State University Extension online course EmpowerU: Advocating Invasive Species Management and Natural Resource Conservation.
This 5-week online course from Feb.15 – March 20, 2021 will give you the fundamentals on how to get started through a series of self-paced online learning activities and online learning sessions for participants to:
Gain an understanding of the roles and levels of government and who to contact regarding natural resources management.
Learn to use skills such as influence, power, persuasion, framing, questioning, and listening in interactions with decision makers.
Know where to find reputable information on the status of natural resources in your area.
Create an engagement plan and experience practicing it in a safe, peer-learning environment.
See yourself as a resource to decision makers on your chosen natural resource issue.
View engagement with decision makers as a norm and encourage others to do it.
Network with other people passionate about making a difference in natural resource conservation.
For more information and program registration, go to https://events.anr.msu.edu/EmpowerU2021/. Registration is $10, which includes access to all online sessions and downloadable handouts. The deadline is Feb. 12, so enroll today!