Make your Valentine's Day healthier!
Treats, crafts and activities for children and adults to make their Valentine's a healthy holiday.
Valentine's Day is the holiday of love and traditionally,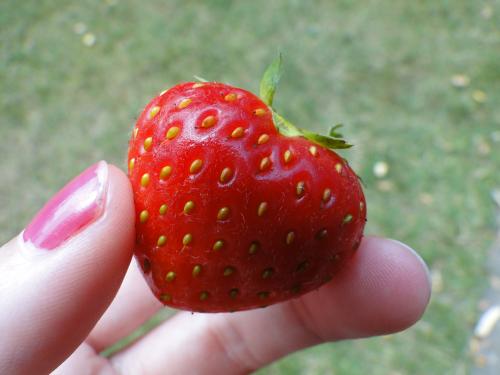 many people show that love by sharing candy, chocolate and other sweet treats with loved ones. These sweet treats, in moderation, can be a part of a healthy diet. However, many of us give and receive more than our fair share during this lovely holiday! You might be wondering how you can make your kids' Valentine's parties healthier or how you can avoid eating too much candy at the office. Check out these fun ideas to make your Valentine's Day, and your friends and families healthier!
Make Valentine's yogurt parfaits
Layer ingredients in a clear glass:
Yogurt: Try non-fat Greek yogurt for something new. 100 grams contains 10 grams of protein and over 10 percent of an adult's daily recommendation for calcium.
Fruit: Try strawberries or raspberries to keep with the red theme! Fruits are not only delicious but also great for you! They contain fiber, vitamin C and folate, among many other vitamins. There's not a better way to say I love you, than to give someone the nutrients their body needs to stay healthy!
Granola: Low-fat granola adds great crunch to your parfait and contains unsaturated fats which are needed by the body to stay healthy. Click here to learn more about dietary fats. No granola lying around? Try graham crackers or cereal.
Yogurt parfaits can be a fun activity in the classroom!
Make fruit and/or veggie kabobs
Alternate fruits and/or veggies onto skewers or pretzel sticks (a great alternative for younger kids)
Try softer fruits like bananas, kiwi and ripe cantaloupe if using the pretzel sticks to make it easier to get on.
Make it into an activity that you can do with your kids (make sure to have adult supervision; those skewers can be sharp).
Cut food into heart shapes to be festive. Try using a small heart shaped cookie cutter.
Take the fun outside
Do a Valentine's Day craft
There are so many fun, cheap, quick and easy craft ideas that you and your family can do for Valentine's Day. Try to center the holiday on spending time together instead of around food.
Stained "glass" hearts – these can be made from a few items that you likely already have lying around the house including glue, string and watercolors. This tutorial leads you step by step to make these fun window decorations to put in your house or give as gifts!
Make homemade Valentine's cards for the office or help your children make theirs for their classmates:

Pop-up or 3-D cards can be fun to make and open! Watch this video for guidance.
Finger-paints can add a lot of pizzazz to a homemade card. Let your children decorate and you can write the words! These can be great cards for grandparents, aunts, uncles and parents.
Every holiday does not have to be a reason to eat tons of junk food. Remember, there's always another holiday around the corner. Try some of these ideas or brainstorm as a family to come up with something new. Most of all, spend some time with your loved ones and show them that you care by helping them be healthy!
Check out more ideas for the healthy snacks in the classroom through School Bites.
MSU Extension offers nutrition education classes for adults and youth that include information on healthy choices consumers can make. More information can be found at http://msue.anr.msu.edu/topic/info/nutrition.