Making winter enjoyable for children
Not sure how to get your children outside and active during the winter months? Consider these suggestions for easy, fun activities.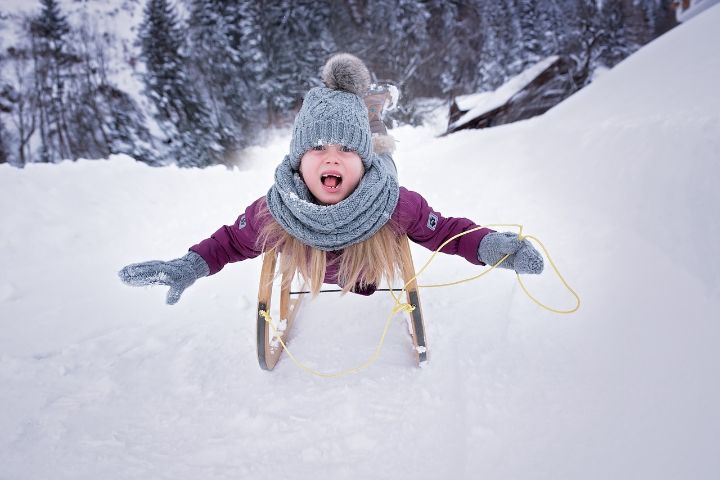 As the days get colder, fewer and fewer children are playing outside. Still, we know winter can be fun for our kids and ourselves if we dress warm and find just the right thing to do. Usually, with kids it doesn't have to be much.
For starters, first make sure your child or children are dressed properly from head to winter boots. Next, check out the weather. If there is no snow, have your child help make a gift for the birds or the squirrels. Simply, mix some nuts, bird seed, and fruit with peanut butter or cooking oil or melted suet. Only adults would be responsible for the oil. Children should not handle hot oil no matter how responsible they are. You can pour the mix into a paper cup, then, freeze. Leave it in freezer until it is nice and hard. Once it is cold, have the child place it in a dish to watch what kind of wildlife it will attract.
Next, check out what is going on outside with your child. Just walking around picking up pine cones to put in a basket for decoration can be fun. You can also create a list of common winter things and have a scavenger hunt. Be alert for what kind of wild life seems to favor the cold season. See how counting and naming wildlife with appropriate names can turn into a learning experience.
If it happens to be a snowy day, kids can color paint in the snow by using spray bottles with color drops added. Don't forget the classic snowman and snow angels. You can also use all that snow you shoveled to make a fortress.
Before you know it you will find you and your kids have had a full day of winter fun. You and your kids can finally finish up the day with hot chocolate with marshmallows and wonderful memories.
Parents and caregivers can find other ideas for winter fun on the School Family website. For more articles on child development, parenting and life skill development, please visit the Michigan State University Extension website.
Did you find this article useful?
---