Manufacturing skills training available in Northern Michigan
Local manufacturer, college and high school team up to provide an Advanced Manufacturing Training Program.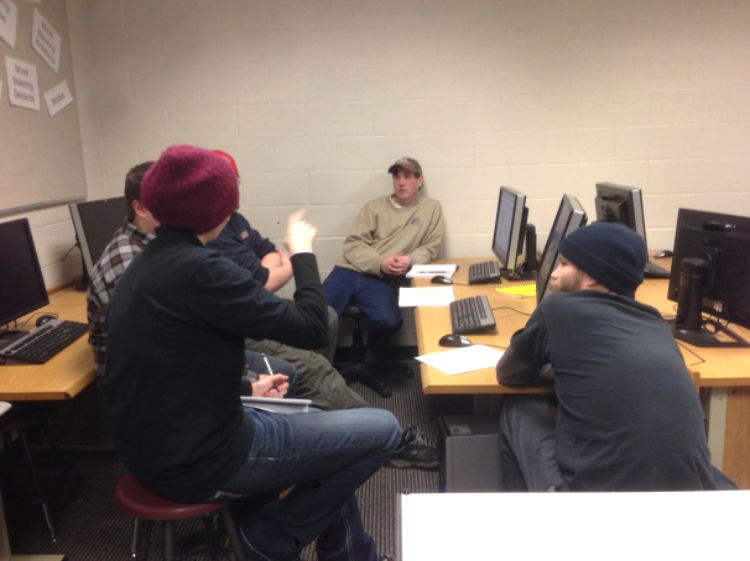 The Northern Michigan region is working together to provide various resources to address the need for technical manufacturing skills. This is a challenge for manufacturers, as there is a shortage of workers with the skillsets to work and compete in today's manufacturing companies. The Northern Lakes Economic Alliance, Michigan State University Extension partner, has been working with area manufacturers, educators and other agencies to find solutions.
Recently, Baker College teamed up with Charlevoix Manufacturer ACAT Global and Charlevoix High School to implement an advanced manufacturing program and CNC (Computer Numerical Control) program. The objective is to increase the skills of current employees and teach students new to manufacturing the skills necessary to begin a new career path.
Fourteen students are enrolled in this evening program with ACAT Global sponsoring four full-time employees. Joe Moch, President of ACAT Global and Oliver Racing said, "the total course work under the Certificate Program will give them 37 credits toward an Associate's degree if they continue on. The employees have told me they "love it' when I've asked them about how they are doing with the classes."
"We see an urgent need to create a new image of 21st century manufacturing," Moch said. "We must encourage more people to consider educational programs in advanced manufacturing, CNC and CAD/CAM engineering."
"Charlevoix High School has a state-of-the-art laboratory already in place, and our relationship with school district is well established," said Kelly Smith, Baker College of Cadillac President. "We appreciate Joe Moch working with other Northern Michigan manufacturers to put together this school-to-work program for area job seekers.
Training programs, like the Baker College advanced manufacturing program is a shining example of the great resources available to provide the skills needed for modern manufacturing in Northern MI. For additional information, check out the Baker College in Charlevoix Facebook page.
Michigan State University Extension has had a unique partnership relationship with the regional economic development organization Northern Lakes Economic Alliance (NLEA) for more than 20 years. Recognizing the strength of combining resources, this partnership focuses on economic development, entrepreneurship growth and community infrastructure throughout a four-county region in the northwest Lower Peninsula, specifically Antrim, Charlevoix, Cheboygan and Emmet counties. As a result, the NLEA utilizes resources offered through MSU Extension as it provides leadership to state-wide programs sponsored by MSU Extension.