Master Gardener brings beautification through gardening education in Chassell
Meet Phyllis Johnson, a Master Gardener who coordinates community involvement and garden education to beautify the community of Chassell, Michigan.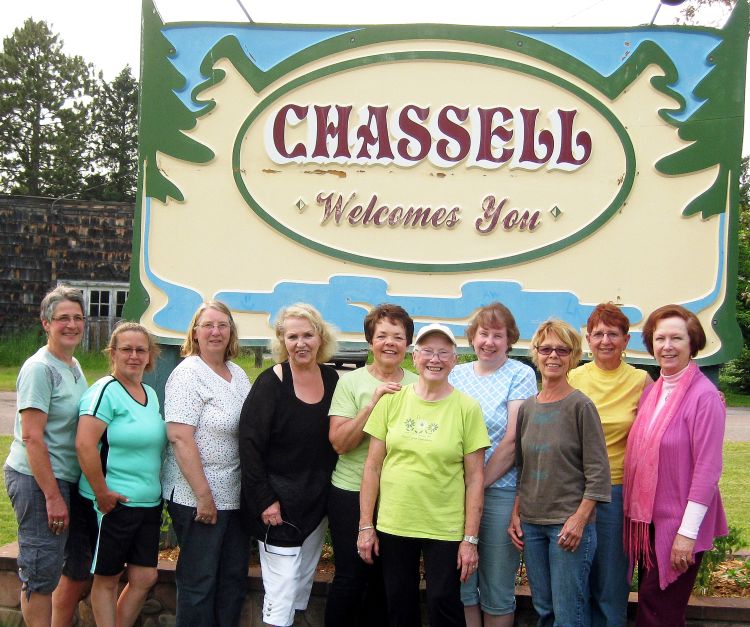 Master Gardeners are passionate about staying current on all the latest science-based gardening information and sharing that knowledge through beautification efforts, community gardens, schools and community gardening outreach. Meet Phyllis Johnson, a certified Michigan State University Extension Master Gardener since 2014, who coordinates the Chassell Beautification Project.
After successfully completing the 14-week Master Gardener course in Marquette, Michigan, Johnson needed to dedicate 40 volunteer hours on a community project that would share garden knowledge to others. To do this, Johnson took on a project to restore 41 garden beds along a highway that passes through Chassell, Michigan.
Johnson's first task was to map out the location of all the beds. This was challenging since many of the gardens were in close proximity to residential homes and could only be located by owner name—names that had often changed. To better track these gardens, Johnson devised a numerical mapping system to identify and locate each bed.
Next, Johnson used the knowledge she gained from the Master Gardener class to research a number of important gardening considerations, such as proper plant selection, bed preparation, planting and garden maintenance, all of which can insure the sustainability of any garden project. One important consideration in selecting plants for this area of Michigan was the weather. If you have not visited or driven through the community of Chassell, it is located along US-41 north past Keweenaw Bay on your way to Houghton. It is a beautiful site year round, but it gets large amounts of winter snow and wind. Johnson took this weather feature into consideration when she planned the project, selecting plants that can withstand heavy snow load, wind and possible salt damage.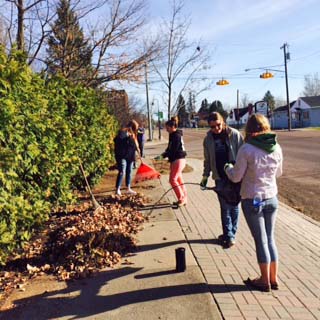 Following plant selection, Johnson coordinated the soil preparation, planting, mulching and summer maintenance of all of the beds. Once the garden beds were restored, Johnson recruited community volunteers to assist with their maintenance, and always welcomes new volunteers. Currently, there are 27 community volunteers. She also collaborates with the local Chassell Township Schools and directs students with the annual spring cleanup of the beds.
Along with these beautification efforts, Johnson is also actively assisting with the Carnegie Museum's garden in Houghton, as well as serving as a MSU Extension Smart Gardening volunteer who assists with public outreach and education about the Smart Gardening initiative.
If you would like to learn more about the Michigan Master Gardener Program and see upcoming class dates and locations, visit the Master Gardener Program website. For more information on a wide variety of smart gardening topics, visit the Gardening in Michigan website or call the MSU Lawn & Garden Hotline at 1-888-678-3464.