Master Gardener class begins December 2015 in Houghton
The Master Gardener class offered in Houghton, Michigan, is open to anyone interested in learning more about the science of gardening. Be sure to register by Nov. 28, 2015.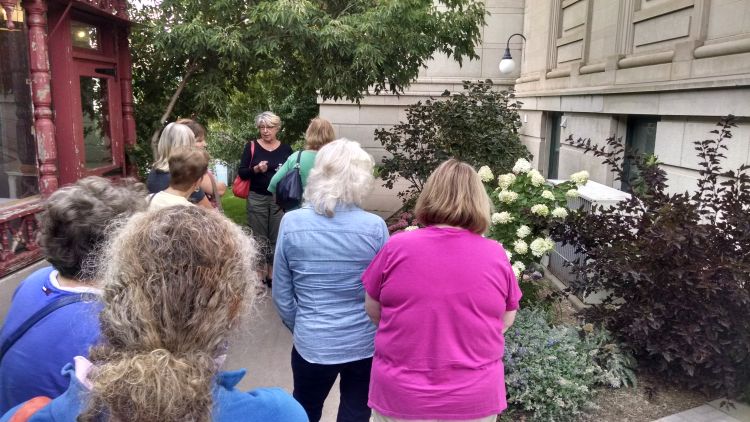 Did your garden not turn out the way you hoped last year? Did those pesky weeds take over your garden space? Was your harvest more or even less than you expected? If you experienced any of these issues or one of many others, then December is a great time to begin talking and learning about gardening for next year's growing season!
Start the 2016 garden season out right by taking time this winter and spring to learn the basic science of growing plants. Whether it is plants in your landscape or plants in your vegetable garden, a Master Gardener class can help you become a better gardener. You can also connect with other gardeners and learn from them too.
The Master Gardener Volunteer Program - Houghton is being offered on the second Saturday of the month starting Dec. 12, 2015, and going through June 11, 2016. Class will be from 9 a.m. until 5 p.m. Class dates are Dec. 12, Jan. 16, Feb. 13, March 12, April 9, May 14 and June 11. The class will be held at the Portage Lake District Library, 58 Huron St., Houghton, MI 49931.
The Master Gardener Volunteer Program is a volunteer leader training program offered by Michigan State University Extension to those interested in learning more about general gardening and have the desire to pass that knowledge on to others. No experience or prior knowledge is required.
Participants will gain access to world class gardening knowledge. Instructors will cover a series of 13 topics based on university research including plant and soil sciences, annual and perennial flowers, small fruits, tree fruits, vegetable gardening, lawns, woody ornamentals, diagnostics, integrated pest management, household and nuisance pasts, and gardening practices to protect water quality.
The cost of the 14-week program is $300, which includes the 1,000-page training manual. There are partial scholarships available to help offset this cost. To enroll in the Master Gardening training, please complete the registration and agreement forms online at the Master Gardener Volunteer Program - Houghton webpage.
The last day to register online is Nov. 28, 2015.
Visit the Michigan Master Gardener Program website for more information. For a wide variety of Smart Gardening topics, visit the Gardening in Michigan website or contact MSU's toll-free garden hotline at 1-888-678-3464.