MCA/MSU Bull Evaluation Program 26th Annual Bull Sale
The MCA/MSU Bull Evaluation Program is a cooperative effort between the Michigan Cattlemen's Association, Michigan State University, and Plank Farm.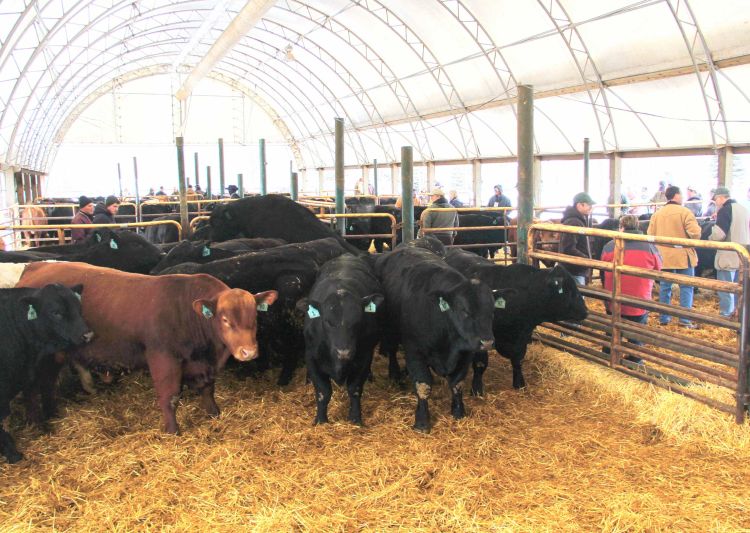 The Bull Evaluation Program (BEP) will host an open house for all producers on Saturday, March 1, 2014 from 10 a.m.-2 p.m. at the test station located at Plank Farm, 325 Mt. Hope Rd., Crystal, Mich. Attendees will have time to evaluate bulls, interact with consignors and Michigan State University Extension Beef Team members.
The objectives of the BEP are to:
Promote performance-tested beef cattle and serve as an educational tool to acquaint producers with its overall value.
Provide a common environment for evaluating young bulls for rate of gain, soundness, and body composition.
Aid beef producers in obtaining superior performance tested bulls that have been evaluated for growth, breeding and structural soundness, and carcass merit.
"In my 26-year participation with the MCA-MSU BEP, the bulls selling March 15 are the most complete group we have ever offered," said Monte Bordner, BEP Chairman. "The bulls have performed very well, have excellent EPD's, are structurally sound and athletic. This is a high quality offering that will add real value to your calf crop!"
For producers planning to attend the sale, you can download a copy of the catalog.