Assistant Professor Aleks Schaefer in the Department of Agricultural, Food, and Resource Economics (AFRE) at Michigan State University (MSU), isn't just an agricultural economist, he's also a lawyer. Having grown up in a small town in Southwest Kansas, an interest in agriculture came easily, but a passion for law and economics was a longer journey.
Recounting his path to Michigan State, Schaefer says, "After graduating from college, I went to law school thinking I was going to save the world. I quickly learned that law school teaches you how to advocate for one position or another, but doesn't teach you what the "right" decision is. That's why I decided to do economics, too!"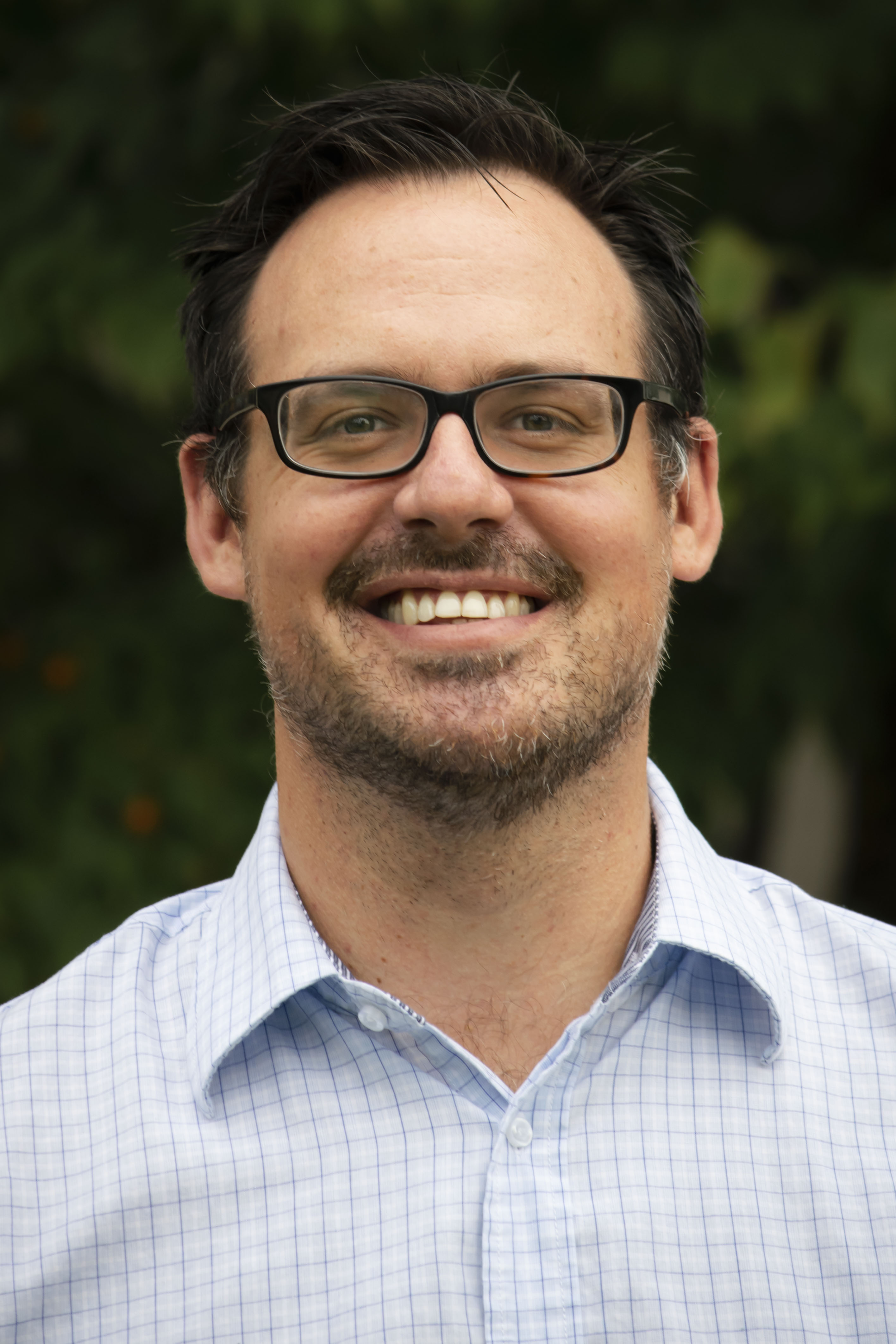 Now in his second year at AFRE, Schaefer serves as one of the department's extension faculty, that means he helps bring research from the university directly to Michigan's agricultural stakeholders. Over the past year, Schaefer says he has been, "going around the state (virtually) helping farmers make their Farm Bill commodity program and crop insurance elections for the 2021 marketing year."
In addition to directly engaging with farmers, Schaefer and fellow AFRE Assistant Professor Trey Malone host the weekly podcast, Closing Bell, where they discuss current events and research in the U.S. agriculture and food industries. Schaefer says, "My favorite part of extension is that it's my job to watch markets and policy evolve in real time - being able to connect with world experts and people at the center of the policy universe – and take the information I've learned to help make stakeholders' lives better."
As a researcher Schaefer seeks to understand the economic structures and incentives underpinning the national and international agri-food system in an effort to inform policy design. Schaefer has done work on food labeling policies, international trade regulation, biotechnology policy, agri-terrorism, and animal disease management. Schaefer adds, "On any given day, I work with experts across multiple states and continents." Schaefer has research projects in the United States, the United Kingdom (where he was an Assistant Professor before joining AFRE), in the European Union, Ukraine, Australia, Mexico, and West Africa.
In addition to his research and extension responsibilities, Schaefer serves as an advisor for the College Farm Bureau student group. Schaefer says, "I decided to join the team because I wanted to connect to undergraduate students. After the group numbers dropped a bit last year, the group this year have taken the world by storm and are doing amazing things in the middle of the pandemic. I'm just happy to watch them go." The student group recently competed in the Michigan Farm Bureau Discussion Meet and raised $1,165 in the FoodFundOff competition with Ohio State University.
Looking toward the future, Schaefer foresees his research and extension work continuing to be impacted by the COVID-19 pandemic. Schaefer says, "the COVID-19 pandemic has been the greatest challenge in many of our lifetimes. The uncertainty created by the pandemic has also been unparalleled for the ag community - in terms of labor protections, market access, and price volatility. Understanding the economic impact of the pandemic and helping the agricultural community navigate those impacts will be an important part of my work in the year ahead."
According to AFRE Professor and Chairperson Titus Awokuse, "Dr. Schaefer's commitment to impactful scholarship both domestically and internationally is a perfect fit for a department as academically diverse as AFRE. Furthermore, he has been a wonderful addition to the department, not just as a researcher and educator but as a pivotal part of AFRE's extension program. I have no doubt that he will continue to make lasting contributions to the department and our profession in the years ahead."