Merchandising increases your success in selling local produce directly
Selling locally-grown food at a roadside market or in a farmers market stall requires merchandising. Get a step up on the competition through promotion techniques that entice the customer.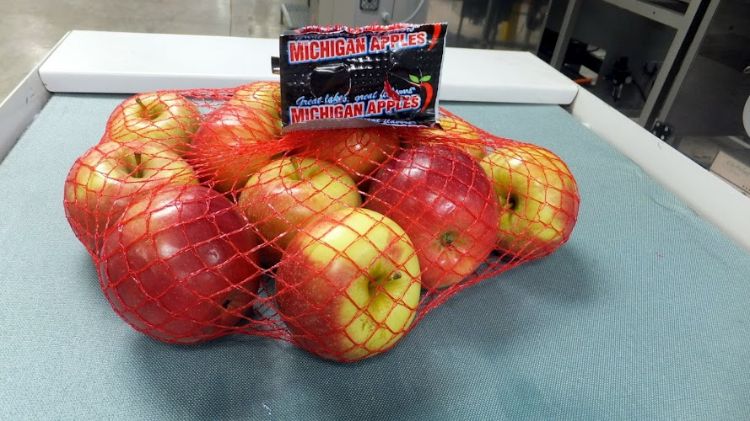 Can you or your sales staff tell your customers how many pounds of apples are required for a pie? Do you have information that informs them that three pounds of apples are needed for an 8-inch pie? Moreover, a high 9-inch pie will require five pounds of apples? Do you offer recipes or serving suggestions? Perhaps a customer is interested in trying a certain vegetable, but cannot think of ways to prepare it. Suggestions on what goes well with it will help speed your sales. Does your sales staff know how it was grown or what the nutritional content is?
Knowing where to find answers to some basic information about vegetables or fruits can be a valuable selling point for your market stand. Michigan State University Extension offers a series of Michigan Fresh fruit and vegetable fact sheets. This website provides answers to some of the basic questions that may arise at your marketplace. This is just a small component of selling your product. Packaging and is another very important merchandising asset.
At a roadside stand, fancy packaging is not a customer expectation as it is at a tourist location offering a specific shopping experience. Packaging not only protects your product by extending shelf life, it also offers eye-catching attractiveness. If a customer sees that you are taking the extra time to bag up (package) their purchase carefully they will be more inclined to revisit based on that simple service. Modest sticker labels with your logo and/or web address can offer useful information and add to the product's desirability. Label costs can vary so you may want to start with a small amount to test the concept.
Investing in a tasteful display can promote a positive impression of your market stand. Artfully placed marketing signs near the product (point-of-purchase) and promotion can help to increase sales. Other point of purchase items include tear off recipes, product information tags, and tent cards. Make them both helpful and clever. For example: a small sign that says "Immerse yourself in the taste of local" could entice customers to select their produce on taste over looks.
Employing merchandising techniques through packaging, labels, information and point of purchase (POP) displays can enhance sales. For more information about community food systems and food hubs contact Michigan State University Extension. MSU Extension Community Food System educators work across Michigan to provide community food systems educational programming and assistance.