MI Ag Ideas to Grow With virtual conference to feature four field crop tracks
Join us online Feb. 28 for any of the four field crops tracks as part of the MI Ag Ideas to Grow With virtual conference.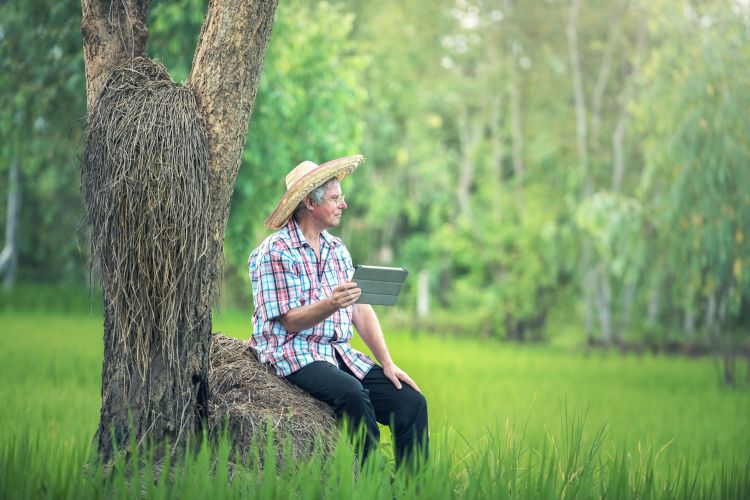 Michigan State University Extension and the field crops team are excited to bring you four field crops sessions for this year's MI Ag Ideas to Grow With virtual conference. All sessions are 1 hour and take place Feb. 28, 2023, from 8 a.m. to 12 p.m. via Zoom. You can attend a single session or all four—the same Zoom link will be used for all. Restricted use pesticide (RUP) and certified crop adviser (CCA) credits are available for each individual session. We are currently approved for four CCA continuing education units (CEU) and have four RUP credits requested (pending approval).
This event is free but you need to pre-register to receive the Zoom links.
Register for MI Ag Ideas to Grow With
Session descriptions
8-9 a.m. – Making the Most of Drones in Agriculture
Eric Anderson and Michael Reinke, MSU Extension
This presentation will introduce the use of unmanned aerial vehicles (UAVs, also known as drones) to support agriculture. Various common on-farm uses of drones will be described as well as the basics of how to get started using the technology. The use of drones in making aerial applications of pesticides and other inputs will also be discussed. Results from research on the effects of drone height and speed on spray swath and coverage as well as some statistics and stories shared by a commercial contract drone sprayer pilot will also be presented.
9-10 a.m. – Forage Production 101
Phil Kaatz, MSU Extension
The basics of good forage production covered in this presentation will be good for beginner and intermediate forage growers looking for guidance concerning forage types and the associated markets, fertility, and seed selection.
10-11 a.m. – Designing Cropping Systems for Healthier Soils, Improved Biodiversity and More Profit
Brook Wilke, MSU Kellogg Biological Station
In this presentation, Wilke will tell the story of how the Long-Term Agroecosystem Research (LTAR) program at the Kellogg Biological Station (KBS) is designing and evaluating cropping systems and practices for improved production and profit while also generating positive environmental and sustainability outcomes. Specific topics will include crop diversity, cover crops, double cropping, reduced tillage, livestock integration, precision conservation, and technological innovations. This discussion will include both inspirational success stories as well as miserable/grueling challenges and lessons learned.
11 a.m.-12 p.m. – A Game of 20 Questions… Diagnosing Herbicide Injury in Field Crops
Erin Hill, MSU Plant & Pest Diagnostics
Solving the mystery behind herbicide injury requires a combination of observation and fact finding. This presentation will discuss specific sources of herbicide injury based on real cases that have come into MSU Plant & Pest Diagnostics over the past several years.