MI Ag Ideas to Grow With Virtual Conference Will Share Vital Agricultural Information with Farmers and Homeowners
Farmers, youth and those either raising or interested in raising livestock will benefit from a robust offering of topics during this virtual event.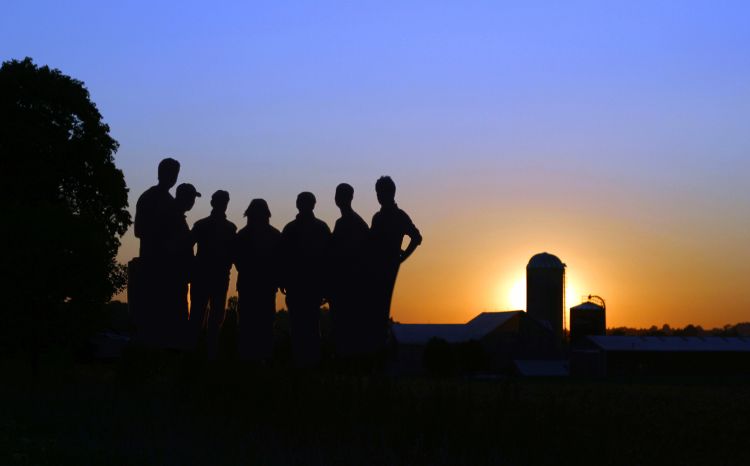 Michigan State University (MSU) Extension invites you to participate in the 2021 MI Ag Ideas to Grow With conference to be held virtually, Feb. 15-19, 2021. This unique event combines past MSU Extension events such as Ag Action Day, Branch County Farmers Day, and Southwest Michigan Horticulture Days into one cumulative weeklong program encompassing many aspects of the agricultural industry and offering a full array of educational session for farmers and homeowners interested in food production and those considering agricultural endeavors. Specific sessions focused on livestock will be offered during the evening hours the week of the virtual conference to accommodate those with busy farming operations, school schedules and people with off the farm employment.
"Whether you are looking to raise animals for your own friends and family, exploring options to direct market the animals you do raise or looking to raise animals to participate in exhibition events, these sessions should cover all of the basics," said Dave Thompson, MSU Extension Educator based in Branch County.
This week-long educational experience will feature a variety of tracks focused on different types of livestock production and include information on manure management for all operations. Session topics include winter horse management, basic tips for raising healthy pigs, poultry production, small herd cattle management, direct marketing of meat products and utilizing online sales for your farming operation. With certain topics spanning every specie, the planning committee wanted to offer information on manure management during every session.
"While managing manure may not be the first thing on your mind when it comes to taking care of your farm animals, it holds its own importance when it comes to animal welfare and environmental sustainability,' says Sarah Fronczak, environmental educator with MSU Extension. It is important that all people raising livestock understand key points when it comes to managing manure to prevent potential pathogen dispersion as well as simple ways to store and transfer manure either on or off their farm."
Animal Agriculture is not the only option for participants during this conference. The week-long educational experience will feature a variety of tracks focused also focused on fruit and vegetable production, sustainability, soil health and irrigation, in addition to horticulture and home gardening. A track will also be offered for youth participants. Each day will focus on specific topics with sessions occurring at the top of every hour.
All sessions will be held using the Zoom platform, which does not require any additional software or equipment. While there is no cost to participate, attendees must register in order to receive access to the necessary zoom links. Attendees are able to attend as many sessions as they would like and have multiple different topics to choose from. RUP and CCA credits will be offered for several of the sessions.
The 2021 MI Ag Ideas to Grow With conference will be held virtually, Feb. 15-19, 2021. It will be a cumulative weeklong program encompassing many aspects of the agricultural industry and offering a full array of educational session for farmers and homeowners interested in food production and those considering agricultural endeavors. While there is no cost to participate, attendees must register in order to receive access to the necessary zoom links. Attendees are able to attend as many sessions as they would like and are also able to jump around between tracks. RUP and CCA credits will be offered for several of the sessions. More information can be found at: https://www.canr.msu.edu/miagideas/