Michigan chestnut crop report for the week of May 10, 2021
Cool temperatures over the last week have slowed crop development.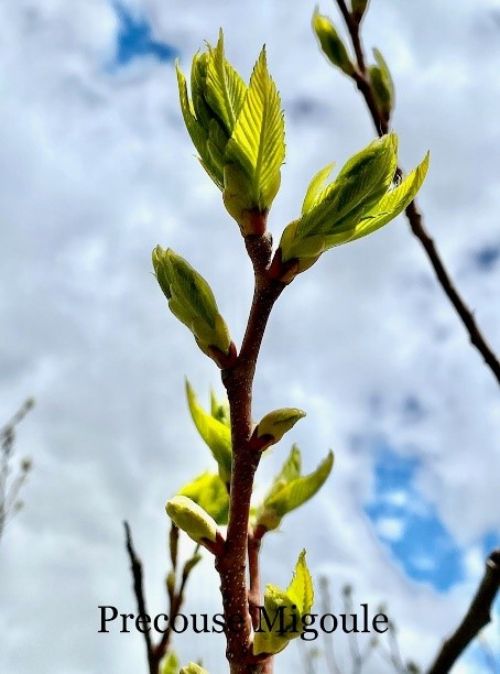 Weather
Currently, moderate drought conditions persist for most of the Lower Peninsula. Temperatures have been cooler than normal over the past week, although it appears temperatures will gradually increase close to normal over the next week.
Temperatures were 2-3 degrees Fahrenheit below normal in northern Michigan and 2-4 F above normal in southeast Michigan. There was a growing degree day (GDD) surplus of seven to 10 days in some southern Michigan growing areas, a smaller surplus in northern Michigan and GDD were near average in the Upper Peninsula.
Some precipitation fell in northern Michigan over the last few days, whereas southern and central Michigan continue to experience a moisture deficit. See the degree dat ad rainfall accumulation summaries below for more information.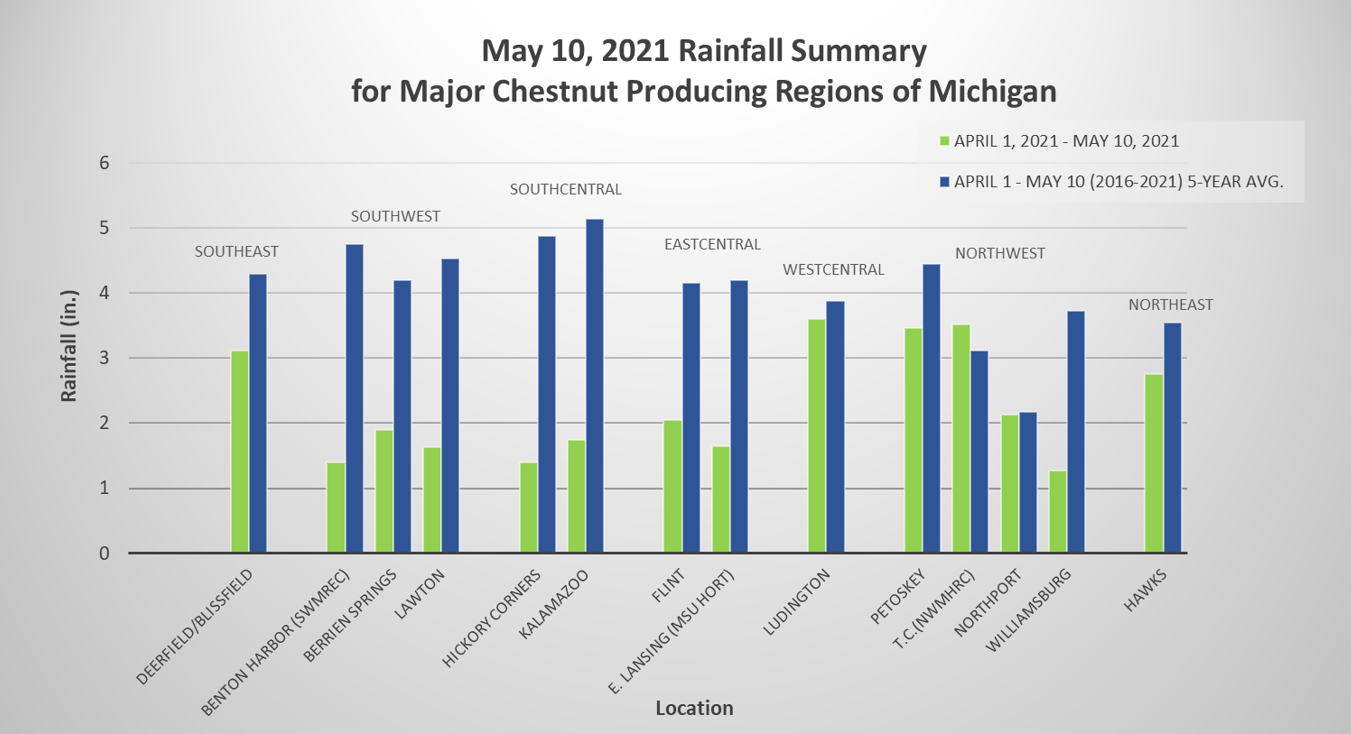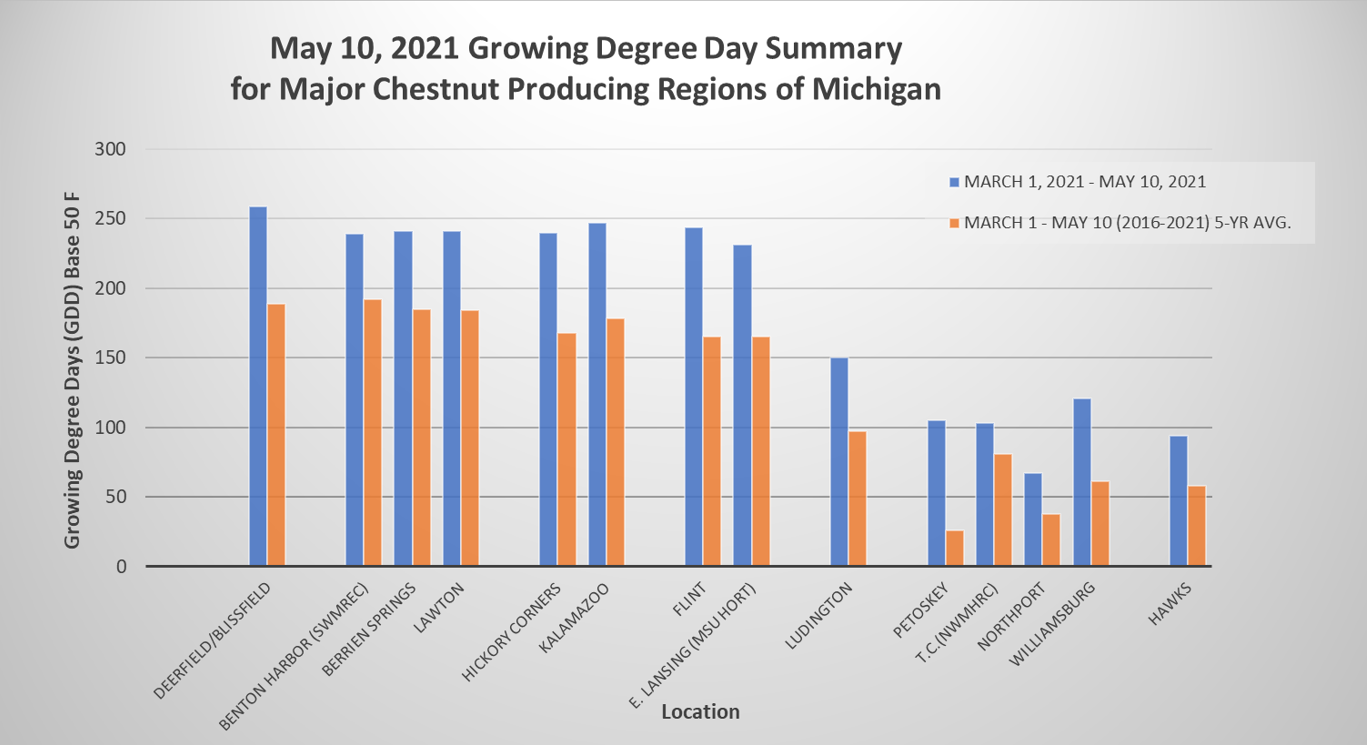 Watch the most recent agricultural weather forecast from Michigan State University state climatologist Jeff Andresen.
Crop development
Remove any mouse guards still remaining from the winter, as they can girdle growing trees.
Northwest Michigan
Observed cultivars are at the budswell stage and early bud break stage.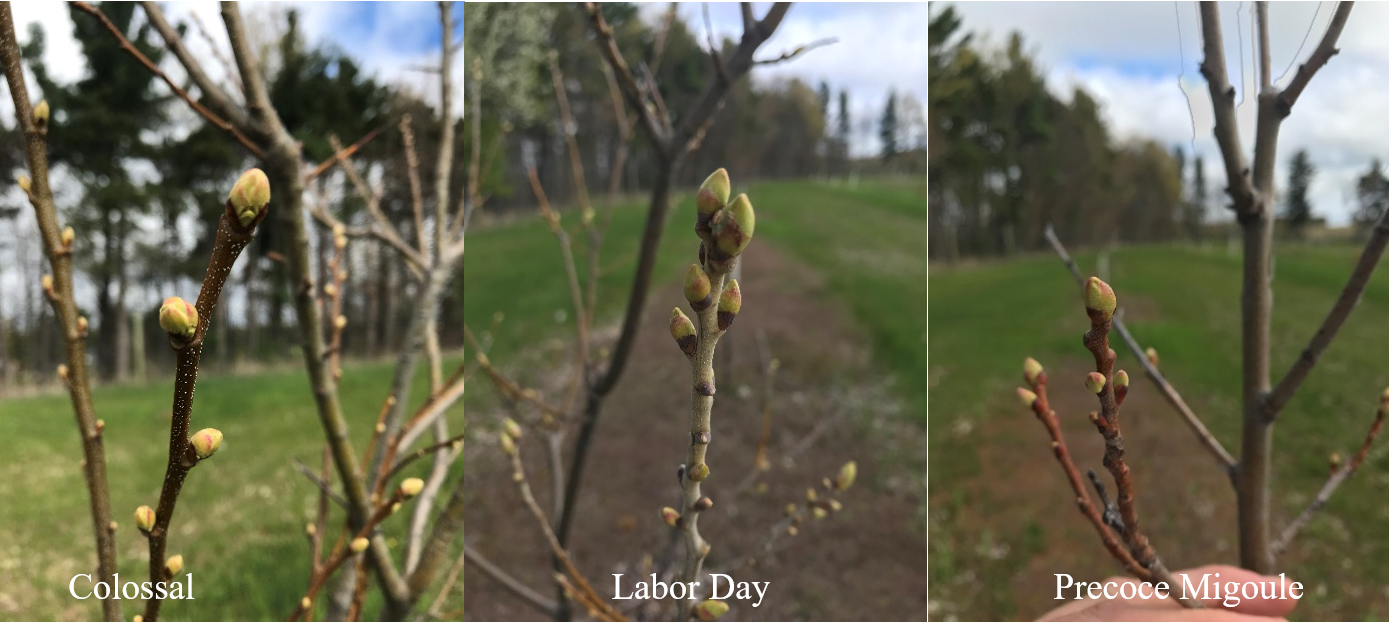 West central Michigan
Observed cultivars are at bud break and early leaf expansion.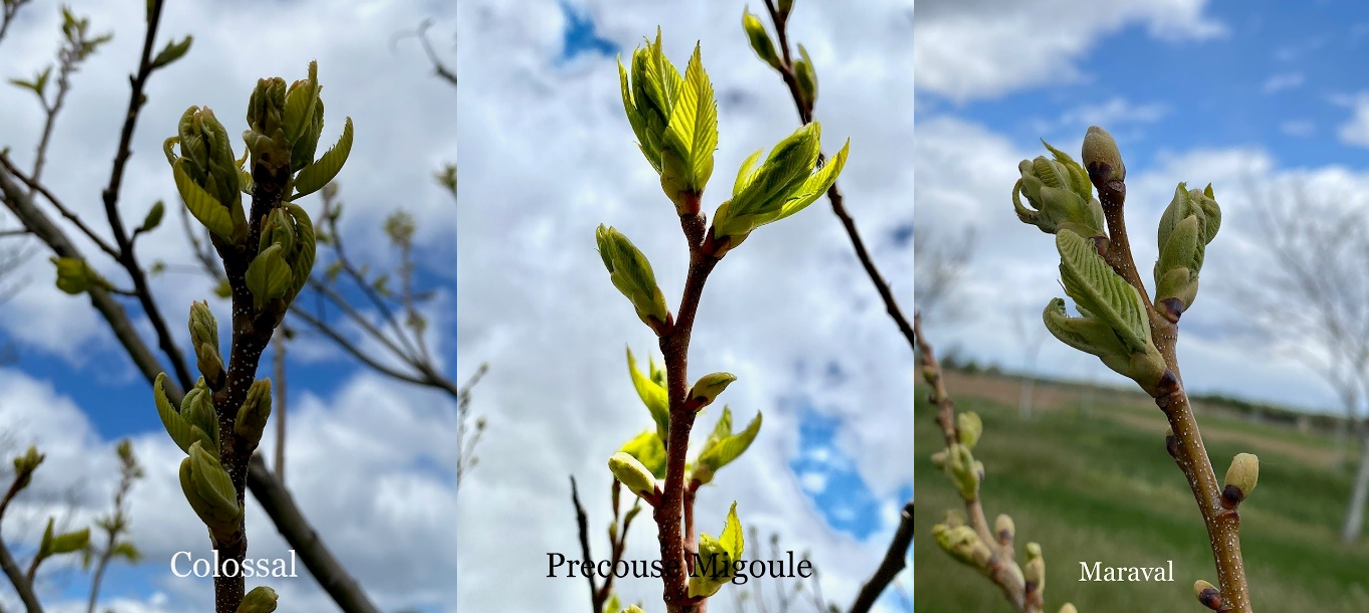 Southern Michigan
Observed cultivars are at bud break and early leaf expansion.
Fertility
Most growers using granular fertilizers are planning to apply them soon. As a reminder, for nutrient management considerations, please reference pages 5-7 of the 2021 Michigan Chestnut Management Guide or the Nutrient Management section of the MSU Extension Chestnut website. Also, MSU recommends submitting soil samples each spring around the same time. Please refer to lab sampling and submission instructions prior to sending in samples.
Soil testing labs
Comprehensive soil health testing labs
Insects
Black stem borer, also known as ambrosia beetle, are continuing to emerge and can damage young orchards. Emergence typically begins in early April, peaks in late May and tapers off by the end of June. Refer to the MSU Extension article, "Black stem borer: An opportunistic pest of young fruit trees under stress," for more information on biology, monitoring and management.
Disease
Existing chestnut blight infections (caused by Cryphonectria parasitica) can be observed at this time. To learn more about chestnut blight, visit the Pest Management section of the Chestnut webpage.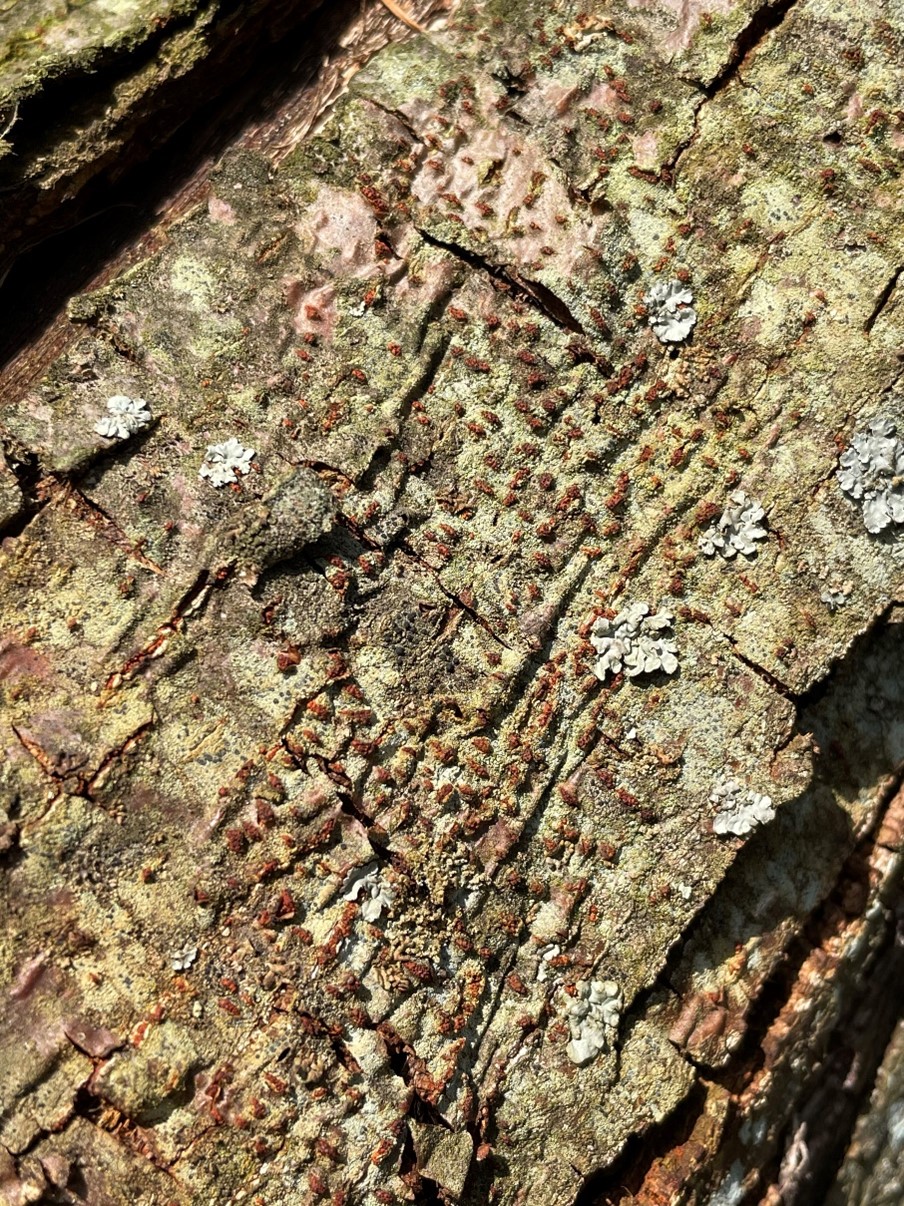 Weeds
Spring conditions are ideal for controlling weeds under the tree canopy with herbicides. Herbicides are most effective when applied to small weeds.
Stay connected
For more information on chestnut production, visit MSU Extension Chestnuts and sign up to receive our newsletter. Also, join us for the 2021 Chestnut Chat Series every Wednesday at 12 p.m. from May 5 through Sept. 8, 2021. This series of interactive Zoom meetings will allow easy communication between producers and MSU faculty. These informal weekly sessions will include crop and pest updates from Rob Sirrine and Erin Lizotte. In addition, MSU faculty will drop in to address timely issues and provide research project updates. Bring your field notes too! We want to hear what's going on in your orchard.
This material is based upon work supported by the National Institute of Food and Agriculture, U.S. Department of Agriculture, under Agreement No. 2017-70006-27175. Any opinions, findings, conclusions, or recommendations expressed in this publication are those of the author(s) and do not necessarily reflect the view of the U.S. Department of Agriculture.