Michigan's 2020 Citizen Science Lake Monitoring Program
The Cooperative Lakes Monitoring Program is on hiatus until 2021, but there are lake monitoring options for 2020.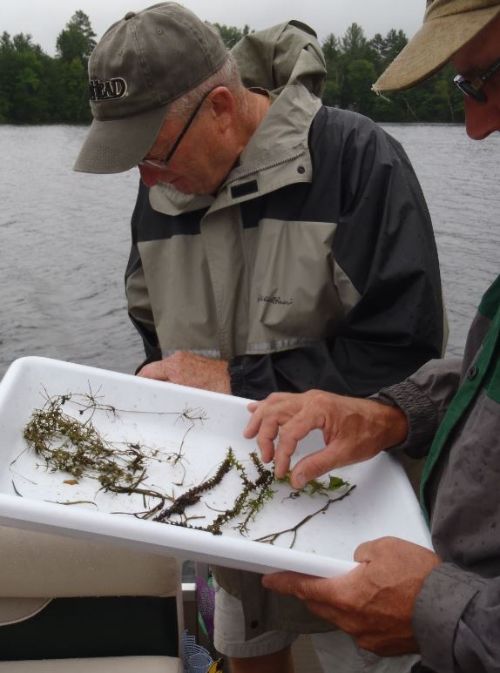 In Michigan, we rely upon citizen scientists to extend our lake monitoring network through the MiCorps Cooperative Lakes Monitoring Program (CLMP). While CLMP will be suspended in 2020, the good news is that funding has been secured to resume the CLMP in 2021 and into the future from the Michigan Department of Environment, Great Lakes, and Energy (EGLE). However, this does not mean that all monitoring is canceled for 2020. If you want to monitor your lake, you have options.
Since long-term data collection is critical for understanding the dynamics of lakes, the non-governmental partners of CLMP (Michigan Lakes and Streams Association, Michigan State University Extension, and the Huron River Watershed Council), are offering some monitoring options in place of the CLMP for 2020.
We are providing training and technical support for Secchi Disk and the Exotic Aquatic Plant Watch. All of our trainings this spring will be virtual. You can check out a recently recorded webinar or individual videos for Secchi disk and Exotic Aquatic Plant Watch for training opportunities.
You do not need to enroll in advance for Secchi disk, but you do need to enroll for the Exotic Aquatic Plant Watch. If you wish to conduct the Exotic Aquatic Plant Watch this summer, please notify Jo Latimore at MSU (517-432-1491, latimor1@msu.edu) by May 30th, so that we can provide full technical support for your efforts – including individual consultations. Previously trained individuals may continue collecting data for Score the Shore, Dissolved Oxygen and Temperature, and Aquatic Plant Identification and Mapping in 2020.
The Michigan Lakes and Streams Association is offering assistance to individuals who need to purchase Secchi disks or Dissolved Oxygen and Temperature meters. To learn more about this assistance and further CLMP monitoring details please visit the 2020 Lake Monitoring page.
When the new CLMP database comes back online in 2021, our intent is that you will be able to submit your 2020 data for approval and inclusion, as long as all CLMP procedures are followed for the parameters collected. If you sign up for the Exotic Aquatic Plant Watch, we will want your datasheets by the end of this field season as normal, but for all other datasheets, hold on to them until the CLMP comes back in 2021.
We are not supporting Total Phosphorus or Chlorophyll monitoring in 2020. The Michigan Lakes and Streams Association has assembled information on laboratories that can analyze water samples for Total Phophorus and Chlorophyll, if you wish to monitor those lake characteristics on your own.
The CLMP will only be down for a year and it will come back bigger and better than ever. In the meantime, let's do all we can to keep the long-term records on our lakes unblemished! If you have questions, please call Jean Roth with Michigan Lakes and Streams Association at 989-831-5100 or email her at jroth@mlswa.org.