Michigan State University Extension announces new director for health and nutrition initiatives
Cheryl Eschbach named Director of MSU Extension Health and Nutrition Institute effective June 1, 2019.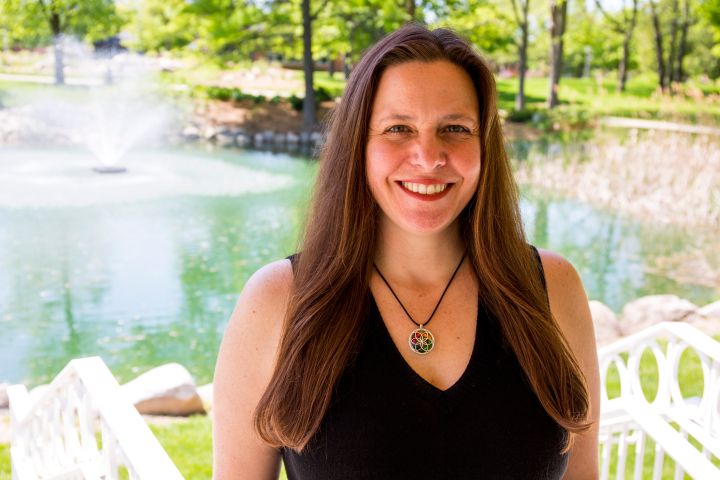 EAST LANSING, Mich. – Michigan State University (MSU) Extension announced the appointment of Cheryl Eschbach, Ph.D., as the director for the MSU Extension Health and Nutrition Institute (HNI), effective June 1. The institute encompasses all of Extension's staff, programs, collaborations and research related to human health and nutrition. Eschbach has served as the HNI acting director since November 2018.
"I'm pleased to announce that we are removing 'acting' from her title," said Jeff Dwyer, Ph.D., MSU Extension director. "Since taking on the acting role, Dr. Eschbach has done an outstanding job of providing leadership for our community-based health and nutrition programming across the state."
In her role, Eschbach will provide oversight for the HNI staff, strategic planning, stakeholder relations, research projects and program development and delivery. She will also support and mentor the institute's work teams to determine community-driven priorities.
Eschbach has a history of service within MSU Extension. She joined the organization in 2008 as the Presque Isle County MSU Extension director, providing staff and operational oversight in the county. In 2010, she became a statewide evaluation specialist and helped streamline data collection, established statewide program evaluation and produced impact reports for Extension programs. She also lead evaluation of financial, agriculture and health programs and has published nearly 20 journal articles.
Eschbach earned her bachelor's degree in psychology and sociology/anthropology from Oakland University. She holds a master's degree in family gerontology and a Ph.D. in human development and family sciences from Oregon State University.
"Because MSU Extension is located in every county, we have the unique opportunity to make an immense difference in community health across the state," said Dwyer. "I'm looking forward to working with Dr. Eschbach as she further elevates our strong programs and expands our reach."
Eschbach will continue to work closely with Deanna East, Ph.D., HNI associate director. East will provide leadership in employee supervision and development, in collaboration with district directors. She will also provide overall management for programs related to Supplemental Nutrition Assistance Program Education and the Expanded Food and Nutrition Education Program audiences.
Did you find this article useful?
---