Michigan vegetable crop report – Aug. 18, 2021
Chlorothalonil is now autofilling as suggested text on our phones and computers. Corn earworm has finally made its big appearance, and heavy pressure on silking corn should remain through the season.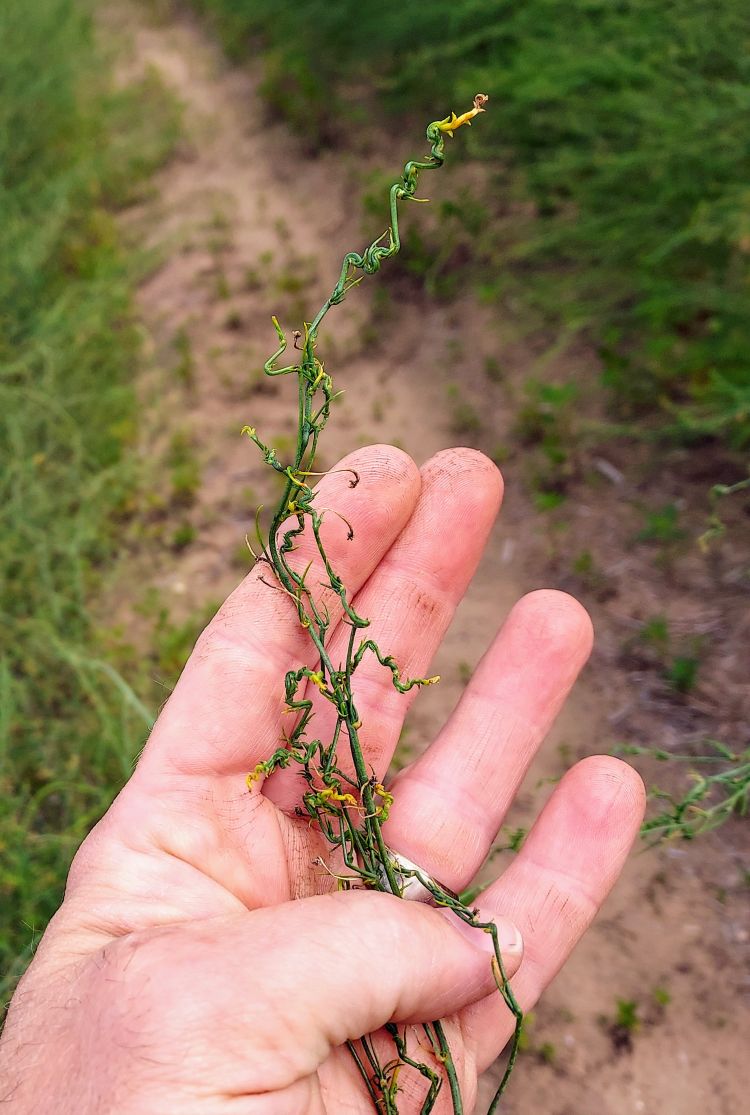 Weather
Watch the weather update here.
What a year! We went from severe drought to excessive moisture in a matter of a few weeks.
Last week, a tropical air mass brought high humidity and higher minimum temperatures in the mid-70s that ended with high winds and storms that destroyed some crops, put debris in fields, and knocked out power across the state, especially in the southern lower. Rainfall was locally severe in some parts of the state, including the Lansing, Michigan, area.
Overall, soil moisture is normal- to above-normal, with some holdout dry areas in the Thumb and western upper Michigan.
Forecast
Precipitation is expected to total 0.5 inches or less over the next seven days.
Warm and humid Wednesday through Friday with scattered afternoon and evening showers and thunderstorms possible each day across lower Michigan (best chances for rainfall southeast). Dry across upper Michigan.
Warmer and humid this weekend with a better chance for showers and thunderstorms statewide Saturday.
Maximum temperatures increasing into the mid-upper 80s through Saturday. Minimum temperatures mostly from the low to upper 60s later this week.
Medium range guidance suggests a continuation of warmer than normal temperatures next week with normal to above normal precipitation totals.
General crop management
After a relatively quiet season, the past two weeks or so have been ideal for foliar disease development. After a break in the humidity this weekend, dewpoints will rise again with high humidity this weekend. Keep on with foliar disease programs!
Crop updates
Asparagus
Between 8-14 disease severity values (DSVs) accumulated at 12 industry and Michigan State University sensors in Oceana County for the period Aug. 11-17. Given this, a fungicide application would have been indicated for Monday, Aug. 16, if nothing had been applied since about Aug. 6-9.
Over the past few years, I have visited multiple fields showing the strange and sometimes confusing symptoms associated with injury from an "auxinic" herbicide. This class of herbicides, which includes 2,4-D, dicamba and clopyralid, mimics the plant hormone auxin. They move to the growing points of plants, causing disorganized growth as they give confusing instructions to newly developing plant cells. Growers are familiar with injury from 2,4-D, as asparagus does loop-de-loops after layby. But dicamba and clopyralid injury may be more confusing and can manifest as zig-zaggy growth at the growing points of fern with death of cladophylls.
Where could this injury come from? In some cases, growers know the answer. For example, growers may spot treat problem weeds within fern (die weed die!) or double up the rate when a sprayer's path overlaps (e.g., when the applicator hangs the boom over the field edge, and then makes passes up and down the rows, accidentally driving into the sprayed edge). Dicamba and clopyralid are also fairly water soluble and have some soil activity. So, it is theoretically possible for them to enter soil solution after heavy rains and be taken up by plants, and then move to the growing points of fern.
In other cases, it is a mystery! In these "mystery" cases, remember that dicamba and 2,4-D are volatile. This means they can move long distances, much farther than traditional drift, especially when inversions occur. This could result in confusing patterns that don't correspond to what growers, or their neighbors across the road, did.
Auxinic herbicides are a critical tool in asparagus that help with problem annuals and pesky perennials. We need them! Just use them judiciously but know the risk, just like using any other tool (note to self, don't text with one hand while using a table saw).
Carrots and celery
Last week was especially conducive to foliar disease. Alternaria was causing death of older leaves this week in some west Michigan carrot fields. Fungicides including FRAC group 7, like Merivon and the Luna products, are highly effective when well-timed.
How long should growers continue to spray carrots for aster leafhopper? Michigan State University Extension vegetable entomologist Zsofia Szendrei noted that the importance of insecticide applications likely diminishes after the month of August. Typically, cooler weather comes in September, which slows leafhoppers down. In addition, it takes time for aster yellows symptoms to set in. Growers note that the bigger impacts come from earlier infections, which can reduce yield.
On the celery front, scouts have continued to find celery leaftier moths in most fields, with caterpillars also present in some cases. This pest typically feeds in the top of plants, where it is less problematic. But, with hot weather, it can move down into the heart. Pyrethroids should control this pest. As early onions die, remember that onion thrips can occasionally move into neighboring celery and cause issues. Radiant (one-day preharvest interval or PHI) is labeled for celery. It is very effective for thrips in other crops and also provides caterpillar control.
Cole crops
In areas with a history of swede midge, the fall harvest is at risk for the most damage. Reports have come in with 50% unmarketable broccoli heads on some farms. Routine conventional caterpillar control measures are effective controls for swede midge, with the exception being Bt as a caterpillar-specific material. According to Cornell University, organic growers are limited to products that have not shown "complete or consistent control" in field settings. However, "spinosad, azadirachtin, and kaolin clay seem to be the most promising." With moderate field populations, kaolin clay applied immediately after transplanting and continued weekly through head formation has been the most effective organic sprayable in-season treatment tested. Note, kaolin clay does not have an insecticidal effect and is apparently just repelling them from egglaying sites in some fashion.
Crop rotation and distancing between subsequent crops has proven to be the most effective treatment for both conventional and organic growers. Though field plantings may move to different areas of the farm, transplant houses usually do not. Protection of transplants before setting them in the field should always be considered, either with insecticides or insect netting.
Cucurbits and pickles
There are a lot of ripe pumpkins out there this year. Keeping leaves and vines healthy from powdery mildew and bacterial diseases will protect the fruit from sunburn and fruit rots and maintain stem integrity. In fields with a history of Phytophthora, it is worth keeping an effective product in the mix on a two-week schedule.
As fewer flowers are produced and foliage declines, cucumber beetles can move to fruit and cause scarring, and heavy squash bug infestations can cause dimples in fruit and a sugary ooze is emitted to heal its wounds. This ooze is attractive to yellow jackets and is often a site for a complex of post-harvest rots that can make a mess of a bin.
Potatoes
No reports of late blight in Michigan. However, nearby there has been an additional late blight report on potato in Portage County, Wisconsin (Aug. 9). All current reports are listed below (usablight.org):
July 28, 2021 – Portage County, Wisconsin
Aug. 9, 2021 – Aroostook County, Maine
Aug. 9, 2021 – Portage County, Wisconsin
Sweet corn
Weather was ideal for south to north migration of corn earworm moths from Aug. 5-11, with storms moving through mid-week last week bringing an influx of moths that ended up in traps in west central and southwest Michigan. Crop consultants and growers reported double-digit daily catches last week in Kent County and points south, and an Ottawa County trap run by MSU captured 70 moths per night over the week ending this Monday.
In contrast, the bump in catches was lower (about four per night) in an Oceana County trap, pointing to the value of having your own trap. At trap catches of 50 per night and higher in a steel Hartstack trap, a spray interval of two to three days can be considered. Note, cloth Heliothis traps are less efficient but useful. Read the guidelines for these traps and associated spray intervals. Learn more about earworm trapping in this video tutorial.
Controlling corn earworm comes down to coverage, spray timing and insecticide selection. On the coverage front, the goal is to protect the silks where eggs are laid. This means that as silk grows, unprotected silks will emerge, making repeated application important even if a product theoretically has a longer residual. On the timing front, remember insecticide needs to be on silks as earworm eggs hatch, once they are in the husk it is impossible to get them. To accomplish this, spray intervals can be tightened based on trap captures and temperature: higher catches or temperature = shorter intervals. If control is not satisfactory, water-sensitive cards put on silks can help you determine if poor coverage is at fault (and can help you improve it as you make tweaks). Read more about using airblast sprayers for earworm-and assessing them with cards.
On the insecticide selection front, past work in Ohio showed that pyrethroids can provide control when populations are low. But when they are high, other products, including chlorantraniliprole (Coragen, Besiege) and spinetoram (Radiant) can provide improved control. This is because some corn earworm are resistant to pyrethroids, which is likely due to exposure to this insecticide in southern states. Note, no matter what product you use, remember that silks grow very quickly in warm weather.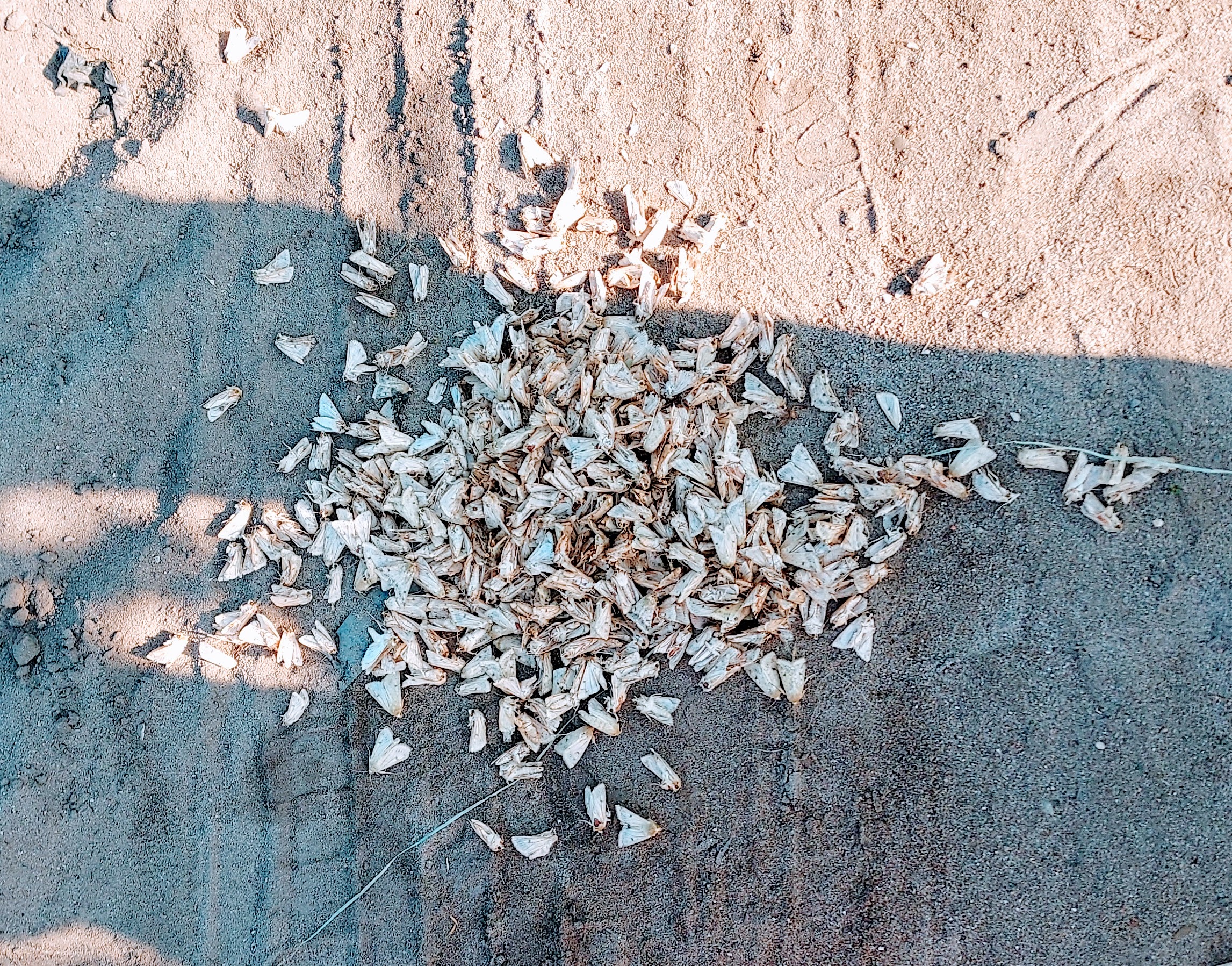 Tomatoes, peppers and eggplants
No reports of late blight in Michigan. However, nearby there has been a new late blight report on tomato in Haldimand-Norfolk, Ontario (Aug. 12). All current reports are listed below (usablight.org).
July 28, 2021 – Rabun County, Georgia
Aug. 16, 2021 – Haywood County, North Carolina
Aug. 12, 2021 – Haldimand-Norfolk, Ontario
The TOM-CAST model from the Network for Environment and Weather Application (NEWA) for early blight, Septoria leaf spot and anthracnose has held somewhat steady with an accumulation between 82 to 104 DSVs since May 15 in our region. That is an average of 8 more DSVs since last week. The effective DSV threshold between fungicide applications averages 18, depending on the products used (15 DSVs for mancozeb and 22 DSVs for chlorothalonil). If accumulations exceed 14 days without crossing the DSV threshold, and rain is in the forecast, it is worth applying a fungicide. For growers fighting bacterial diseases, the TOM-CAST model should not dictate your spray program.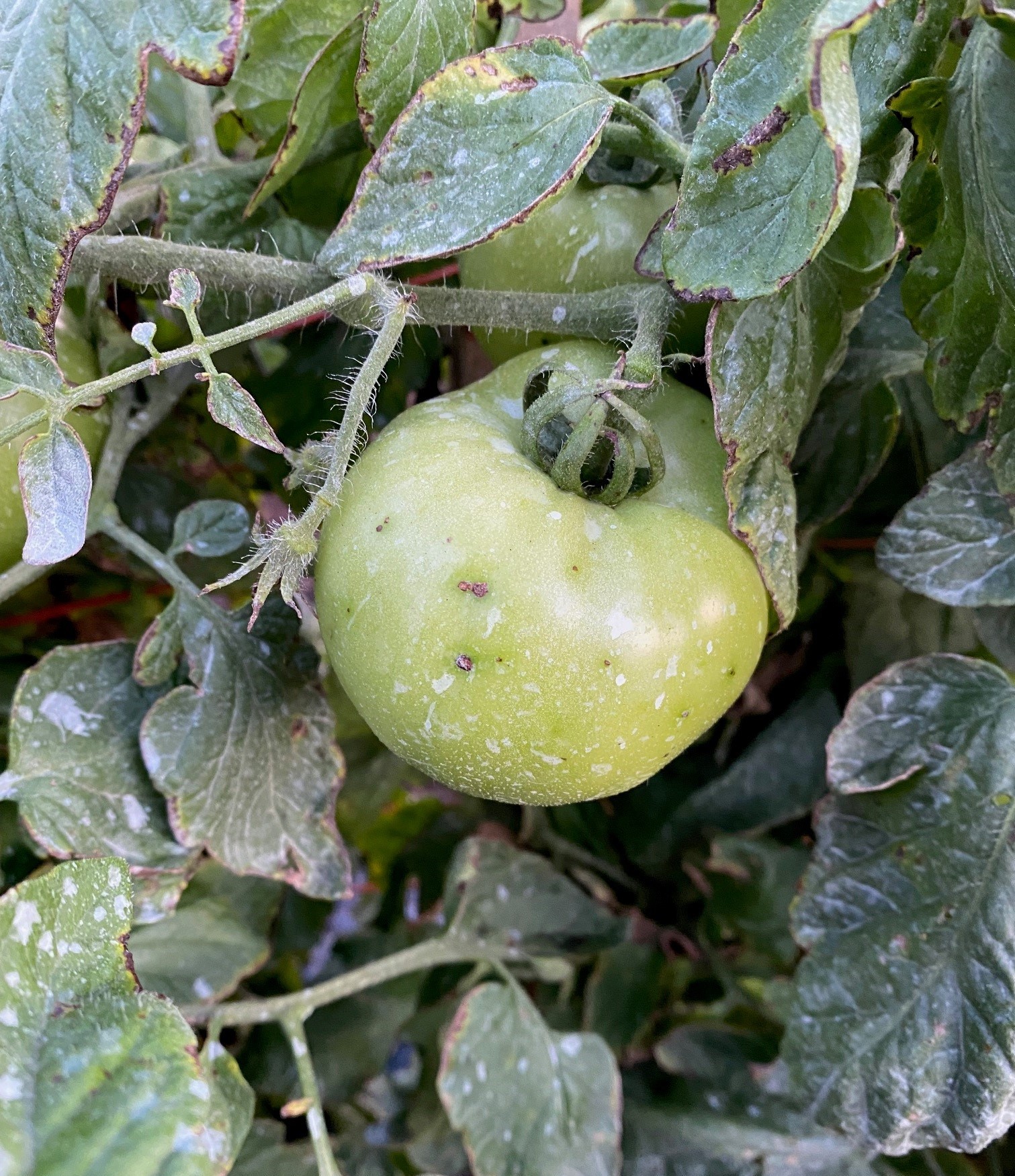 For bacterial canker management, data from Mary Hausbeck's lab from 2008 showed that Tanos plus Kocide worked better than Kocide alone, and Actigard plus Kocide worked best to reduce leaf incidence, wilting and plant vigor. Yield data is not included in this summary. Overuse of Actigard can cause yield reductions for some varieties, as is evidenced in at least one study in Kentucky. But the yield decrease may be worth the control of canker.
Events
Food safety
Need your water tested for the Food Safety Modernization Act (FSMA)? Check out the Michigan Ag Water Lab Map.
On-Farm Readiness Reviews are designed to help fresh produce growers feel prepared and ready for a full implementation of the Food Safety Modernization Act (FSMA). They allow growers to walk through their operation with a small team of food-safety experts and discuss how to meet the new FSMA Produce Safety Rule requirements. Go here to sign up for one.
Farm Supervisor Produce Safety Courses are being hosted through the MSU Online Learning Portal - D2L. They are self-paced and free. It will be available for farm supervisors starting July 19. Register here.