Michigan vegetable crop report – July 28, 2021
Diseases are showing up after a recent bout of favorable weather.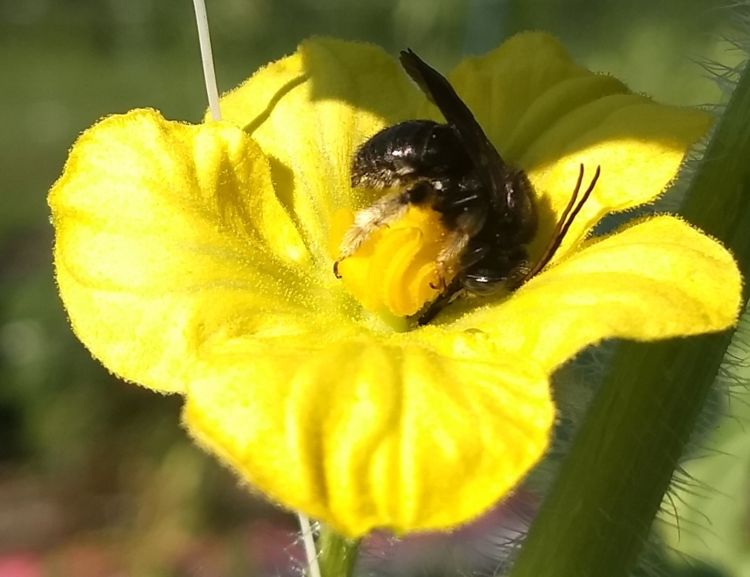 Crop updates
Asparagus
Consultants report asparagus beetles are defoliating fern along field edges in some parts of Oceana County. Growers have typically relied on permethrin and carbaryl but may want to experiment with other products. Products that are highly effective for beetles in other crops (for example, Colorado potato beetle) but have not gained a foothold or been tested in asparagus include the spinosyn Radiant (active ingredient spinetoram) and the diamide Coragen (active ingredient chlorantraniliprole), as well as the neonicotinoid Assail (active ingredient acetamiprid). Some farms have also used the organophosphate dimethoate when asparagus beetles have been an issue.
Some farms were making their second cover of fungicides this week, with rust appearing in some areas. This is about right on time according to data from Oceana TomCast sensors placed out by local consultants; these sensors accumulated between 8-10 disease severity values (DSVs) between July 20-26, suggesting a cover would have been due Monday if a fungicide application had not been made since July 14. Both chlorothalonil and mancozeb help with purple spot, with chlorothalonil having a longer residual. Tebuconazole is our main rust material.
With some areas receiving heavy rains, it is possible we may see symptoms of Phytophthora in asparagus. These can occur in the fern season when crowns that are infected send up shoots which then crook and die. There can be other causes of this symptom, and Michigan State University's Mary Hausbeck has found that isolating Phytophthroa from crown tissue during the summer is frustratingly hard. As a result, interpreting what you are seeing comes down to field history, as well as the lie of the land (e.g., is the symptom worse in wetter areas or areas with soil washes?).
Cole crops
Alternaria leaf spot has been reported in broccoli. Downy mildew was spotted on cabbage transplants. Both are difficult diseases to control organically. This year, some organic growers in the Thumb sent samples of their seed to the Iowa State Seed Lab for Alternaria testing to ensure they were starting with clean seed. Downy mildew in the transplant house must be controlled with humidity and ventilation controls. Effective conventional products for Alternaria listed in the Southeastern U.S. Vegetable Guide include Quadris (zero-day preharvest interval, or PHI), Cabrio (zero-day PHI for heading Brassicas), Fontelis (zero-day PHI), Endura (zero-day PHI for heading Brassicas) and some premixes like Inspire Super (seven-day PHI) and Priaxor (three-day PHI).
For a downy mildew infestation at the transplant stage, it would be most efficient to treat them while they are all together in a small square footage. Effective downy mildew products that can be used in the greenhouse include Actigard, Orondis Ultra (one-day PHI), ProPhyt, Ranman (zero-day PHI) and Revus (one-day PHI). Outside the greenhouse, additional products can be used, including Forum (zero-day PHI), Presidio (two-day PHI), Reason (two-day PHI) and Zampro (zero-day PHI). Foliar applications should include a surfactant.
Diamondback moth and imported cabbage worm continued to be active in some west Michigan fields this week. Diamondback moth can cause issues by contaminating heads of broccoli, so it is worth keeping an eye on in plantings where harvest is approaching.
Cucurbits and pickles
Cucurbit downy mildew has been detected in the following counties on cucumber: Saginaw, Tuscola, Sanilac, Ottawa, Ingham, Bay, Midland and Arenac. While the first pickling cucumber crop of 2021 has been harvested with little disease issue, the subsequent pickle crops are going to be a challenge given the amount of downy mildew that has been reported in the state during the past week.
Our list of effective fungicides is shrinking as the downy mildew pathogen becomes resistant to those fungicides that had previously been highly effective. Each year, this situation becomes more worrisome. Our remaining downy mildew active ingredients must be used in a tank-mix with the protectant fungicides of either chlorothalonil (Bravo WeatherStik is an example) or mancozeb (Roper is an example).
This year, we will likely need an aggressive spray program that alternates among our proven effective fungicides that include Orondis Opti, Ranman, Zampro and Orbus 4F (a generic form of fluazinam). Please see below:
Ranman + chlorothalonil or mancozeb
Orondis Opti (chlorothalonil is part of the premix so add 1 pint of Bravo WeatherStik)
Zampro + chlorothalonil or mancozeb
*rbus 4F + chlorothalonil or mancozeb. Note: Orbus 4F has the same active ingredient (fluazinam) as Omega and has a seven-day PHI. The 24 fluid ounce rate is recommended.
A spray interval of five days is recommended when weather is favorable for disease. This shorter interval should not be an issue if the recommended fungicides are used in alternation. Look at the fungicide labels carefully to ensure you're within the guidelines; the label is the law!
The fluazinam active ingredient has proven effective in the MSU spray trials each year but was previously available only as Omega, which is too costly for use in pickling cucumbers. There are now generic products available that are less expensive and can be used in our cucumber downy mildew spray programs. Orbus 4F is one of these products and is available from the company Atticus, but there may be other generic products available in various regions that are not listed on the CDMS website of crop labels.
Onions and garlic
Garlic harvest is complete on most farms, and drying racks can be seen in covered and well-ventilated areas. Neck rots in sweet onions were reported this week following heavy thrips pressure. There is a correlation between thrips pressure and some diseases, though it varies by state.
This year has been a "thripsy" one with multiple growers reporting they needed to make more than just two Movento applications. If you haven't used Radiant yet, and thrips populations are high, you could consider using it now (see Cornell's thrips recommendations). Some farms have made two Radiant applications, so what's next if control is still needed?
Exirel is one option (one-day PHI) if you have not used Minecto Pro, which contains the same active as Exirel. Lannate is another option (seven-day PHI) and can be tank-mixed with Warrior to provide some synergy (Warrior on its own is not helpful but it increases efficacy of Lannate to a degree). Agi-Mek is another option if you haven't used it-or Minecto Pro-already and can abide by the PHI.
Scouting onions can be very helpful in making treatment decisions, even if you don't take actual counts. The key to doing this is finding someone on the farm with good eyesight (immature thrips are hard to see) and checking onions in at least five areas across both the edges and center of the field. Otherwise, you can be easily deceived as thrips populations can go from boom to bust as you move across a field.
Harvest of early planted Highlander and set onions is happening or on the horizon, as plants begin to fall over, get lifted and harvested. There are some beautiful onions out there where they got in on time and escaped freezing and flooding.
Potatoes
The Late Blight Forecast is medium risk for most of Michigan based on DSVs. Areas of high risk may consider using full fungicide rates and reducing the application interval to five days depending on individual field conditions.
Sweet corn
Western bean cutworms were found in ears last week. They are much larger than other caterpillars found in sweet corn. The trap count data is showing a fairly strong population right now that could require a spray before silking to try to catch larvae hatching at pre-tassel. Female moths prefer laying eggs in corn with tassels that are just about to pop, so corn that is around that stage now is most at risk.
No corn earworm moths were captured in Lapeer, Saginaw and Oceana County traps over the past week, and west Michigan scouts also report low to no trap catches. Multiple west central growers observed caterpillars in ears of their early corn. Interestingly, InsectForecast suggests that on July 11, 12 and 14, weather was conducive to migration, and there was a bump in captures in an Ottawa County trap at that time (July 14). Perhaps this flight was responsible for the wormy corn. Since then, weather patterns have not been conducive to migration, and InsectForecast predicts a low risk of an additional flight through the weekend. Keep in mind that pollinating field corn also helps us out.
Tar spot has been detected in field corn in multiple counties. You can track where it has been detected via a map. Learn more about this disease from a field crops perspective.
The cases of smut this year have almost exclusively been on the variety Kickoff with at least five leaves by Memorial Day. This disease is worse for some varieties, and we think we can put Kickoff on this list. We think it gained entry into weakened tissues after the freeze event over Memorial Day weekend.
Tomatoes, peppers and eggplants
Most fields are starting to bear ripe fruit, but some are still behind. The TOM-CAST model from the Network for Environment and Weather Application (NEWA) for early blight, Septoria leaf spot and anthracnose has accumulated between 59 and 76 DSVs since May 15 in our region. These numbers can be used to plan protectant fungicide sprays. According to NEWA, "To use TOMCAST, start accumulating DSVs when the tomatoes are transplanted. The first fungicide application should occur when 25 DSVs have accumulated since transplanting, or by July 11, whichever comes first." This year, 25 DSVs were accumulated around June 26.
According to NEWA, "Subsequent applications should occur when 18-22 DSVs have accumulated since the previous application if Bravo or Quadris are used, or 15 DSVs if mancozeb fungicides are used. If spray intervals extend more than 14 days using TOM-CAST, and the weather forecast calls for rain, apply a fungicide and allow it time to dry before the onset of rain." If you do not or cannot use those products, then the model can at least tell you when conditions are supportive of these pathogens.
It's a neat tool that can save money by quantifying conditions that do not support these fungal diseases and can show when sprays are not needed. However, this model does not account for bacterial diseases. So, if you are battling bacteria, your spray program should not rely solely on these fungal disease models.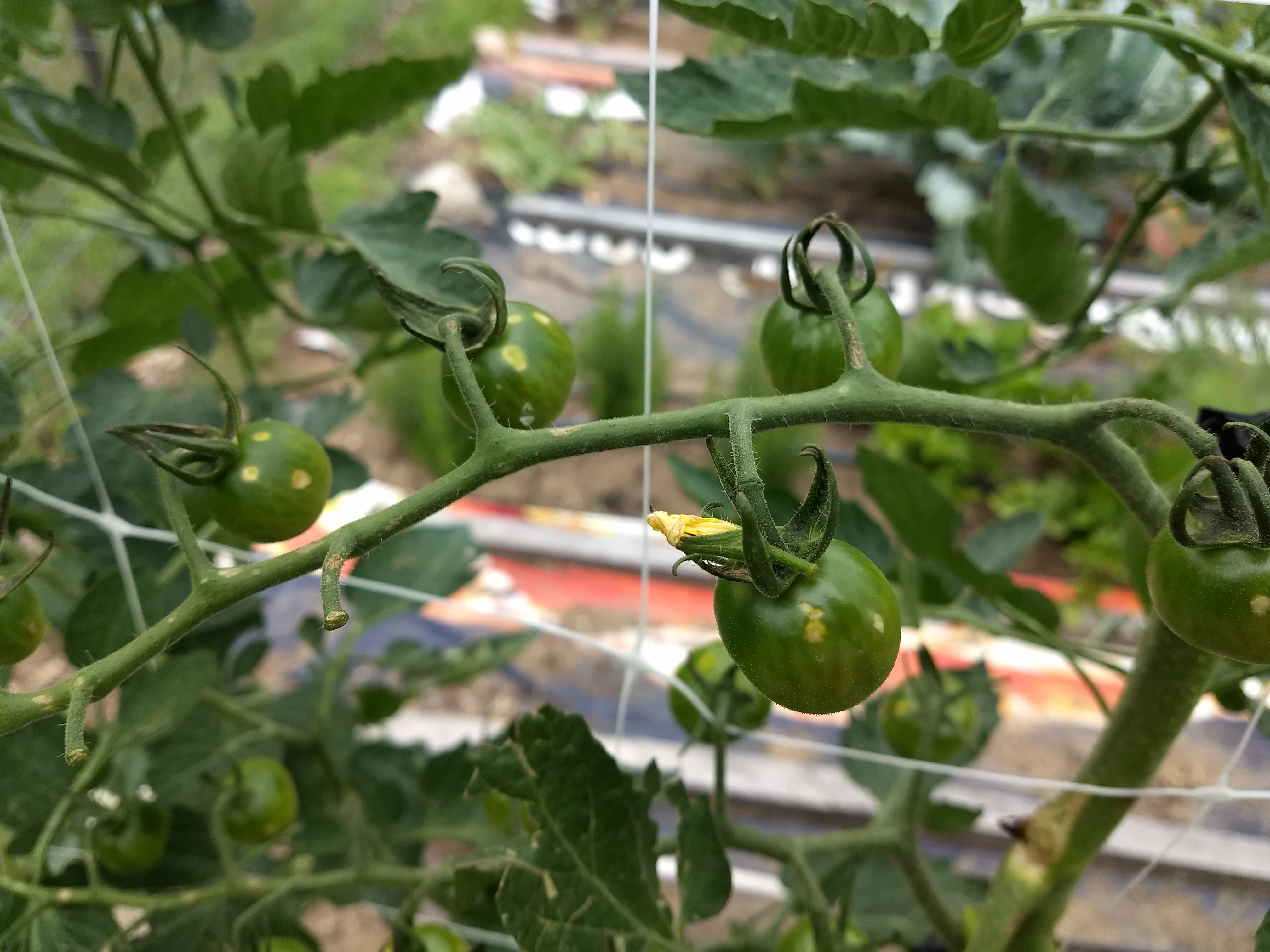 Events
Food safety
Need your water tested for the Food Safety Modernization Act (FSMA)? Check out the Michigan Ag Water Lab Map.
On-Farm Readiness Reviews are designed to help fresh produce growers feel prepared and ready for a full implementation of the Food Safety Modernization Act (FSMA). They allow growers to walk through their operation with a small team of food-safety experts and discuss how to meet the new FSMA Produce Safety Rule requirements. Go here to sign up for one.
Farm Supervisor Produce Safety Courses are being hosted through the MSU Online Learning Portal - D2L. They are self-paced and free. It will be available for farm supervisors starting July 19. Register here.