Michigan youth travel abroad for a life-changing experience
Whether it is Costa Rica, Norway or Japan, lives were changed after relationships were formed with Michigan youth and international host families.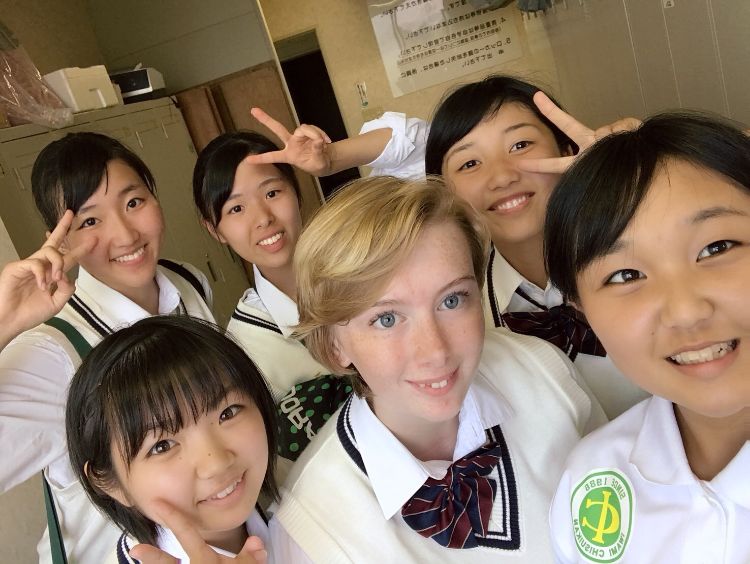 During the summer of 2018, Michigan 4-H had six youth travelers leave the comfort of their own homes and communities to experience another culture in countries including Costa Rica, Norway and Japan. In partnership with States' 4-H International, these youth took long flights between seven to 12 hours, adapted to different home life and became more open as a result of the experience. Michigan 4-H International Exchange Program hopes these exchange students' experiences abroad will open your mind to the possibilities of traveling.
Enjoy reading about the wonderful experience they each had in their respected countries. Find delight in their stories of infatuation, friendship, learning and cultural insight.
Shanna writes:
"With my host sister, Chihiro, and a few other new friends, I was team manager for the boy's soccer team. We spent most of practice refilling water bottles and running them out onto the field. Unless someone was hurt, that was our main job and it left good amounts of free time. We would put this time to use getting to know each other, a difficult task when you have to translate every word before speaking it.
"There were quite a few moments when I could not understand the Japanese and they could not easily translate to English. In these moments, the girls would almost conference with each other to build a translation for me. After a long moment of rapid Japanese, a girl named Hidari turned to me and said, 'Favorite face. Who is your favorite face?' They told me the jersey numbers of their 'favorite faces' as an example. Even now I can't help but smile at the memory. There we were, five high school girls, clustered together to talk about cute boys.
"I challenged myself to examine my entire worldview over those two months and I am so glad I did. Not only did I gain a new perspective on culture, but I gained friends and another family across the globe. I will never forget the wonderful memories I have made and will always be grateful for all the people that helped me along the way."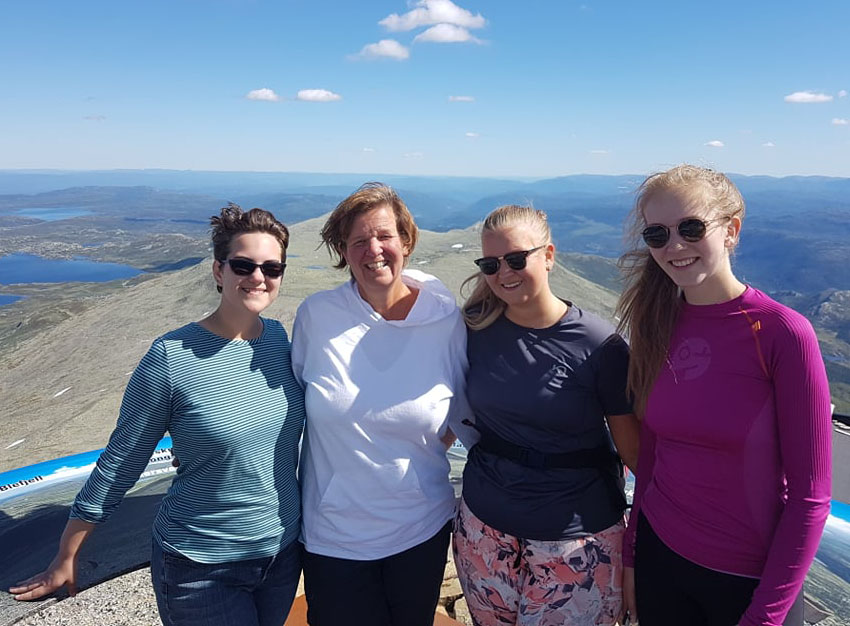 Zoe shares:
"I think it's funny that society can't decide if everyone is the same or if everyone is different. I think I've learned that the answer is yes to both. We've been looking at the human race in such a black and white way—sometimes literally—that we've forgotten culture is the palette of colors with which we paint ourselves. I'm not just a small-town Michigan girl, I am a proud American that wears winged eyeliner and has opened my mind and heart to a spectrum of color in the world.
"I have met amazingly different not-so-different people with whom I bonded in celebration of our differences. I brought back some Norwegian culture in my mind and heart. I feel different. I have new and different ideas. I want to go back because I just wasn't done yet filling up on all there was available for me to absorb!"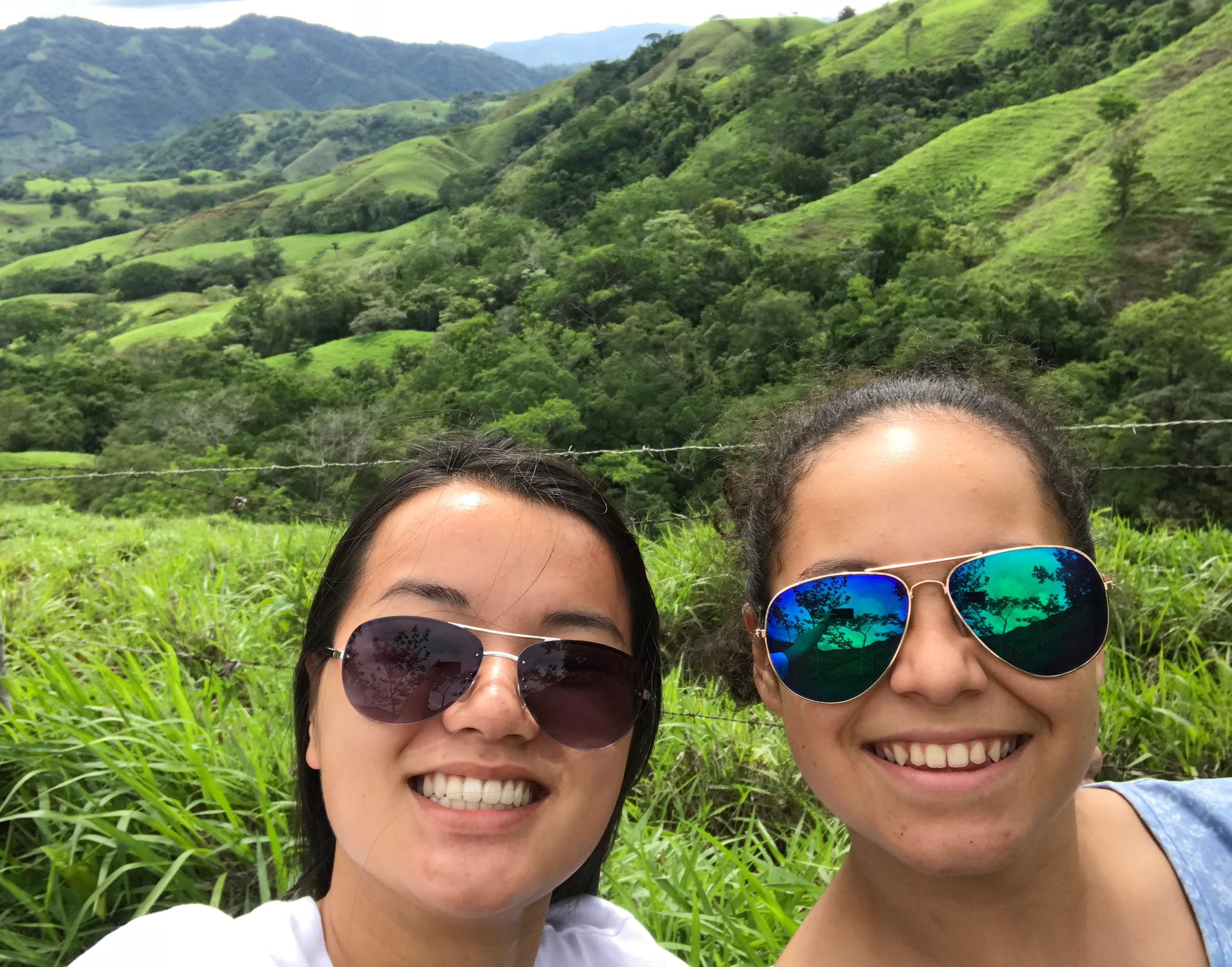 Anna expresses:
"My month in Costa Rica was unbelievable. From the moment I arrived I was greeted with open arms. Everyone was extremely kind. I made so many memories and friends that I will never forget. My host family and I became very close during my time in Costa Rica. I already have plans to visit again next summer."
RyAnn remembers:
"Japanese history was a big part of my trip. I saw many temples and shrines. While I was in Japan, I visited the oldest city called Kyoto. In Kyoto, I visited a Shinto Shrine called Fushimi Inari-taisha. Fushimi Inari-taisha is the main shrine for the God of Rice. The focal point of the shrine is its torii gates. There are about 10,000 torii gates. Visitors walk through a path in hopes a wish will come true or to thank the God for a wish that came true.
"We also visited a temple called Byodo-in. Byodo-in is a Buddhist temple that was built by Fujiwara no Michinaga, a powerful ruler in the Fujiwara clan. Byodo-in is the only remaining original building while also being surrounded by a scenic pond.
"There was also a place in Kyoto where my host sister, Aya, and I dressed like a geisha girl in traditional Japanese clothing with white face makeup, kimono and a wig. I learned so much about Japanese history through these experiences."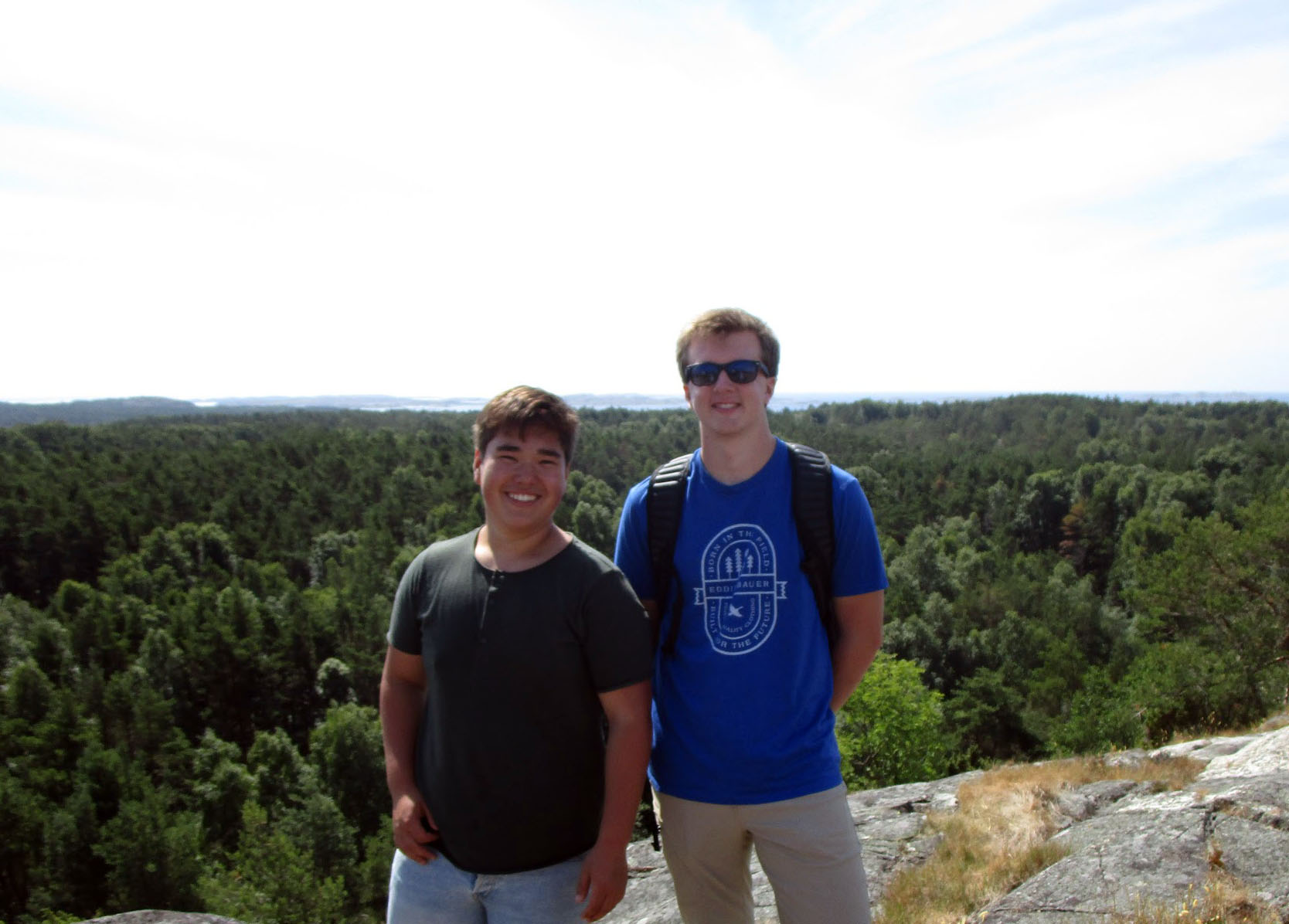 Chazz recalls:
"Most typical Americans have cereal, eggs or toast for breakfast where Norwegians normally have bread with some cheese, fish, vegetables or some type of food spread. Another interesting thing I experienced in Norway is the midnight sun. This was confusing for me because I didn't feel like I had to go to bed because it was still light out even though it was about 10 p.m.
"One more thing I found unusual is how Norwegians ate their hamburgers by cutting them up with a knife and picking it up with a fork."
Owen reminisces:
"Towards the end of my stay in Japan I went to Labo camp. Labo camp was one of the best summer camps I have ever experienced. At Labo camp, I meet up with some of my 4-H friends on my first night and talked about the schedule for the week. The next day I went on a super cool high ropes course. After the high ropes course, we all went back to our lodges and did some group activities. After the group activities, there was a huge festival with the whole camp. At the festival, the 4-H group did the Cha Cha Slide dance.
"The next day we did theme activities pertaining to our theme, the reluctant dragon. Then after that, there was a fun sword fight put on by the staff where St. George throws a spear in the dragon's face. We made Labo soup for lunch. Labo soup was very good. Later that night, we had the closing ceremony were everyone sang and danced. The next day we all got on busses and left."
Michigan 4-H International Exchange Programs is accepting outbound applications for summer 2019. Travel the world through Michigan 4-H and bring back your wonderful stories to share with others.
4-H grows world travelers. If you would like to learn more, visit the Michigan 4-H International Exchange Program website. To learn more about hosting an international exchange student, contact D'Ann Rohrer at drohrer@msu.edu or 231-845-3361.
To learn about the positive impact of Michigan 4-H youth leadership, citizenship and service and global and cultural education programs read our 2017 Impact Report: "Developing Civically Engaged Leaders." Additional impact reports, highlighting even more ways Michigan State University Extension and Michigan 4-H have positively impacted individuals and communities in 2017 can be downloaded from the MSU Extension website.